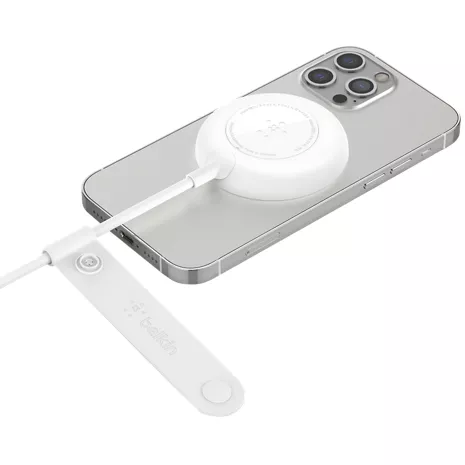 Overview tab selected 1 of 4
Overview Section Start
Keep your MagSafe device fully charged with the BOOST UP CHARGE Portable Wireless Charger Pad with MagSafe. The magnetic attachment allows for 7.5W of charging power when combined with the 20W Power Delivery 3.0 wall charger. The secure fit keeps your phone from jostling or vibrating off the charger. Hold your phone upright without disconnecting from the charger, making texting or streaming video while charging a breeze. Non-slip design keeps your charger secure on any surface. This slim, portable design makes for easy use while on the road. And, the built-in LED light indicates if there s a foreign object interfering with charging.
Reviews
79% of reviewers recommend this product.
It works…
It charges, but slowly and I have it on a rapid charge plug. Also I have to wiggle the phone around to get it to work so. It works okay.
Charget
I returned it because it did not work with my phone.