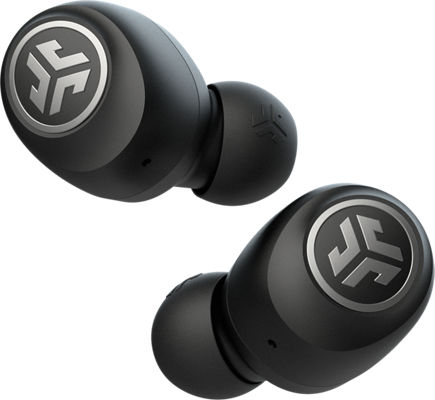 Immerse yourself in your favorite tunes with the GO Air True Wireless Earbuds. These compact Bluetooth® earbuds feature a smaller design for a more comfortable fit. Built-in touch sensors allow you to easily play, pause and skip songs with a tap. Your earbuds turn on and connect automatically when you take them out of the charging case. With Dual Connect, listen through one earbud or both and have the same level of sound. Custom EQ3 sound provides an authentic, immersive listening experience. And, with up to 20 hours of playtime, the battery is made to outlast your favorite playlist.¹

¹Battery life and charge cycles vary with use, settings, and other factors; actual results will vary.
Reviews
990 reviews
of reviewers recommend this product.
Previously rated "not the best" now I say "garbage."
DudeThatsDerpy · 6 days ago
These airbuds struggle to stay connected at times, either 1 or both buds. Also, periodically you'll be listening to something and they will start producing a rhythmic muting that only goes away if you put them back in their charging case and then reconnect again. The controls on them are very finicky and often unresponsive. They also don't stay in your ears well. What ultimately made me change my review to 1* is that I purchased these less than a year ago and with normal usage and no damage to them the sound in the left earbud has completely went out. It will still control the volume, but it isn't putting out ANY sound. I don't expect anything amazing from $30 earbuds, but I would expect them to last at least a year.
Best headphones I've ever had/used.
I got these things a little over 2 years ago. didn't use them much at first. now I use them just about every day. they sound great, and the bass boost setting is so good you can feel the bass. they stay in my ears well, and fit good. definitely a good purchase, especially for just 30 dollars. i use them so much the black is starting to rub off the touch sensors, and the case is full of scratches. I don't regret buying these and ever have.