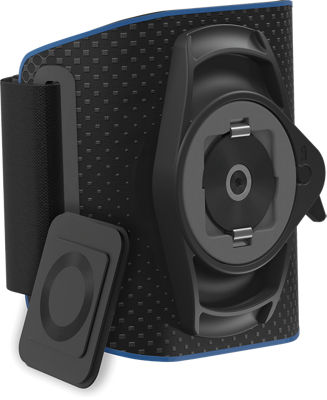 Take on your next workout with the sleek and low-profile LifeActiv Armband. Attach it with a click. Remove with a simple twist. A convenient switch keeps your smartphone secure and in place for easy viewing, even during strenuous activity.

Enhanced compatibility.
Using the easy-to-install QuickMount Adaptor, you can pair your armband with all LifeProof cases and many other brands. And it's compatible with LifeActiv's entire line of QuickMount accessories.

A better way to look.
Check your GPS during a run, track your progress with a fitness app or swap out playlists between reps. The LifeActiv ArmBand lets you switch between landscape and portrait modes for a more adaptable viewing experience.
Reviews
There are no reviews, be the first to write one.