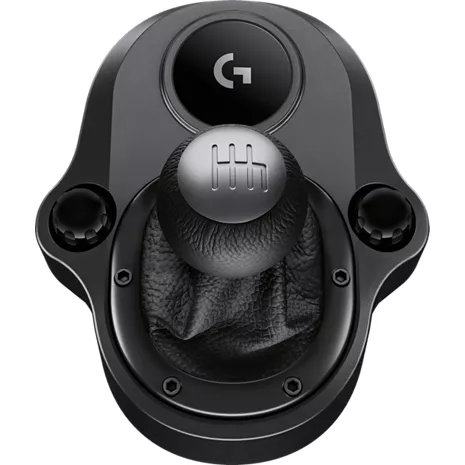 Free returns within 30 days.Details
Overview tab selected 1 of 4
Overview Section Start
Kick your gaming experience into high gear with the G Driving Force Shifter for Xbox Series X/S, Xbox One, and PlayStation 4 and 5. This compact controller works with G29 and G920 Driving Force Racing wheels to enhance your experience with PC and console racing games. And, secure, durable, built-in mounting clamps and bolt points allow you to mount your shifter securely to a table or racing rig to minimize shifting or wobbling.

Quality construction.
Driving Force shifter is built for precision racing with a solid steel gear shaft. The knob and boot are covered in high-quality, hand-stitched leather giving it look and feel similar to a high-performance race shifter.

6-speed shifter.
The 6-speed "H shifter moves fluidly and solidly clicks into each gear. Execute smooth, accurate gear transitions on hairpin turns and straightaways.
Reviews
There are no reviews, be the first to write one.