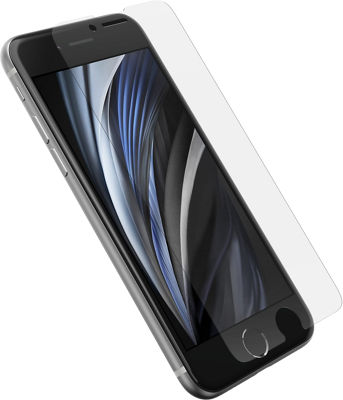 Keep your display fresh and blemish-free with the ultra-tough Amplify Series Screen Protector for iPhone SE (3rd Gen)/SE (2020). Engineered by Corning, it flawlessly preserves image quality while still providing defense against drops, impact and everyday damage. Keep your phone looking like new with a long-lasting, ultra-tough screen protector that's simple to apply.
¹ Helps protect the screen exterior against many common bacteria. It does not protect you.
Reviews
105 reviews
of reviewers recommend this product.
GreAt
Yes, I'd recommend this product.
Duplicate purchase
Replacement · 16 days ago
I purchased a screen protector when I first got my phone. I dropped my phone and the protector cracked. When I saw this sale I decided to get another. I believe the protector is necessary. It's expensive. What bothers me the most is the plastic insert that helps you put the protector on your phone. It's all non recyclable plastic, at least where I live. I'm tired of companies using plastic and disregarding the effects it has on wildlife and the environment. Disappointing