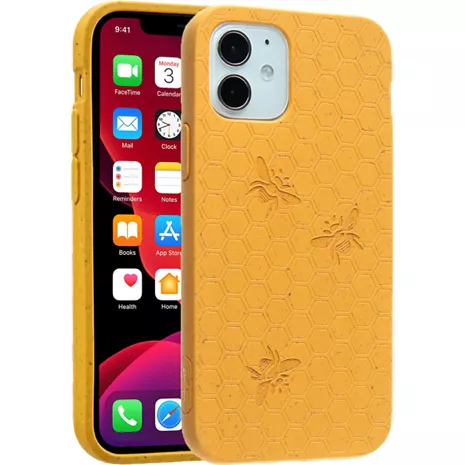 Free returns within 30 days.Details
Protect your phone and the environment with the Honey (Bee Edition) Eco-Friendly Case for iPhone 12/iPhone 12 Pro. Featuring fun, laser engraved bee and honeycomb designs, this sturdy case is soft like leather but made from plants. Made with up to 100% compostable Bio-Polymer and plant fibers, this case disappears cleanly in the compost once you're done with it. With military-grade protection, your phone will be shielded from drops, bumps and dings. And, it's wireless charging compatible, even with MagSafe.
Reviews
There are no reviews, be the first to write one.