carousel with 1 slides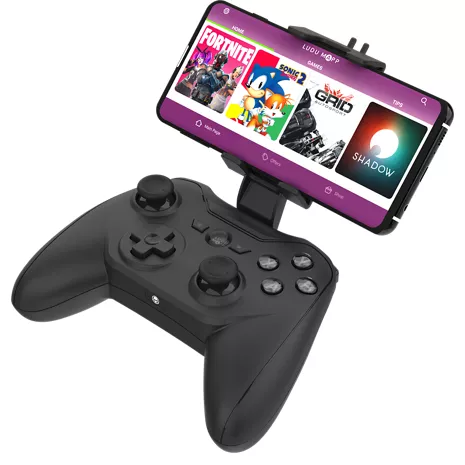 carousel with 1 slides
Rotor Riot Wired Game Controller for Android is a full-sized controller offering the complete console experience on your Android smartphone or tablet. No battery means no need to worry about running out of juice during an important game. The Wired Game Controller uses minimal energy while you game on the go.

Always connected.
Because this controller works off a wired connection, you won't risk dropping your connection or dealing with slow response times.

Use with ease.
The full-sized controller provides accuracy for gameplay, making it easy to switch between buttons and joysticks.

Everything at your fingertips.
Complete with a full suite of gaming keys including analog left and right joysticks, A, B, X, Y face buttons, bumpers, triggers, clickable thumbsticks and a digital D-pad, this controller supports all types of gameplay.
Reviews
50% of reviewers recommend this product.
It makes playing games more fun!
Yes, I'd recommend this product.
I bought this controller so I could play some arcade games a bit easier than having your thumbs on the screen and blocking view of the game playing area. It works for a few games, but most games still require you to touch the screen. The games I have played that are enhanced with a controller are Sonic the Hedgehog, and a Beach Buggy Racing. When the phone is in the cradle, it is a bit top heavy, so it's a good idea to have a way to rest your hands on something.