Sony WF1000XM4 True Wireless Noise Cancelling In-Ear Headphones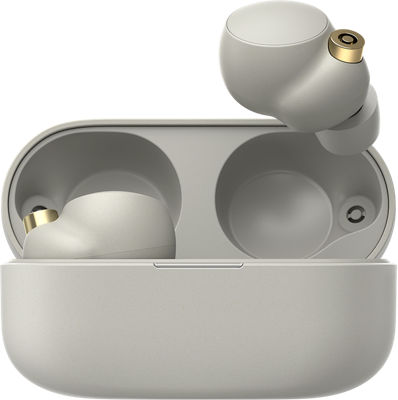 Get it fast
Select shipping options at checkout. Subject to eligibility.
Immerse yourself in your favorite tunes with the WF1000XM4 True Wireless Noise Cancelling In-Ear Headphones. These Bluetooth® earphones have an Integrated Processor V1 for exceptional sound quality. Industry-leading noise-cancelling allows for clear call quality, even in noisy environments. Speak to chat technology pauses your music to capture ambient sounds when you start speaking. Up to 8 hours of battery helps get you through your daily calls.¹ And, with an IPX4 water-resistant rating, they can survive even your toughest workout.²

¹Battery life and charge cycles vary with use, settings, and other factors; actual results will vary.
²IPX4: Withstands splashing water. Do not submerge.
Reviews
113 reviews
of reviewers recommend this product.
Not worth the price or hype
mmorse1715 · 12 hours ago
I am very disappointed with the Truly Wireless earbuds. I have the Galaxy Earbuds 2 and I purchased the Sony earbuds because the touch control on the Galaxy earbuds is not very good. I was also hoping for better sound, based on the description on the Sony site and Sony's reputation. The sound on the Sony earbuds is not nearly as good as the Galaxy Earbuds. There is very minimal bass, and they do not get very loud. I have used the Sony app to try to adjust the sound and cannot get the same feeling for my music that the Galaxy buds provide. Additionally, the noise canceling is useless, I do not notice any change at all when the noise canceling is turned on. Beyond the disappointing earbuds, the Sony site has proven equally useless. I registered on the site and registered my earbuds, and I cannot find them listed anywhere on my profile. It is as if I have no Sony products at all, and maybe it will be better that way. I have not returned these because it just is not worth the effort. These will act as a backup, but they are far from my first choice. I will hang onto my Galaxy Earbuds as my primary earbuds, and just deal with the poor touch controls. I really wished Sony had done a better job with these. They sure talked them up a lot, to bad the results do not match the hype.
Didn't last a week
Was super excited, but after a couple of days, the pair quit working together and only one bud would connect to the device at a time. SO FRUSTRATING. The reset/repairing process (which is like the most obscure, OCD triggering process ever!) just kept offering up false and exasperating hope. Likely my last Sony purchase.