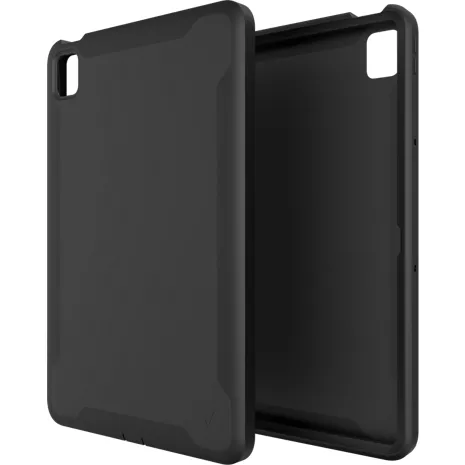 Price
$13.75
Pricing reflects 75% savings.Details
Overview tab selected 1 of 4
Overview Section Start


Your purchase of this product helps us in our commitment to support climate protection. Learn more at citizenverizon.com

Protect your tablet from bumps and dings with the Rugged Case for TAB Pro 5G. Made in part with recycled materials, this rugged case has 360 impact and scratch protection. Side bumpers cushion your tablet with extra drop protection. And, the built-in screen protector shields your screen from cracks and scratches.

Sustainability in action.
This year Verizon has committed to launching its line of sustainable accessories; to help commemorate this occasion, Verizon will be planting one tree for every sustainable Verizon accessory sold up to 1 million trees for 2021.

Eco-friendly design.
Verizon phone cases are made in part with post-consumer plastic. And, the packaging is 100% recyclable.

Quality design.
Verizon accessories go through multiple rounds of rigorous testing for certified quality and durability. Verizon also offers a limited lifetime warranty on our cases.

Easily available.
Pick up a Verizon phone case with your new phone purchase. All of our accessories are available both on our website and in stores.
Reviews
80% of reviewers recommend this product.
About as rugged as a plastic bag can get.
TCL 5G User . 9 months ago
An enormous let down, considering that the rugged case for the previous gen TCL tablet was an awesome product. The clear window on this is pure garbage. There is nothing rugged about this case.
Great protection
Yes, I'd recommend this product.
Bought it for a good reason,. To protect my tablet with a great product.