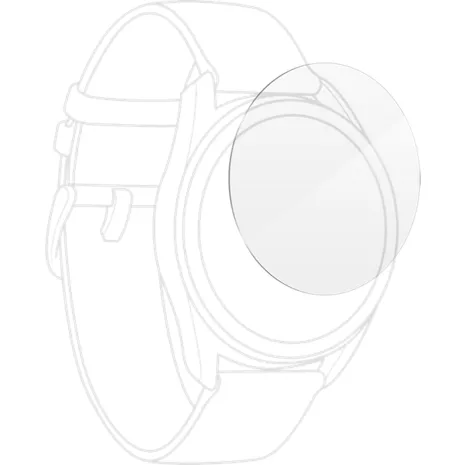 Overview tab selected 1 of 4
Overview Section Start
Protect the screen of your smartwatch with the InvisibleShield Fusion Antimicrobial Screen Protector for Galaxy Watch5 Pro. Flexible hybrid glass absorbs impact and disperses shock for extreme impact protection. Military-grade components protect your screen from scratches and scuffs. Oil-resistant technology helps prevent fingerprints from accumulating. And, built-in antimicrobial treatment inhibits the growth of odor-causing bacteria and other microorganisms.

Easy application.
The included Applicator Tool makes it easy to install your screen protector without any bubbles or bumps.
Reviews
100% of reviewers recommend this product.
Disappointed
I was excited to find ZAG made a screen protector for my galaxy watch five Pro. I quickly ordered the protector, as I have purchased mini ZAG screen protectors for my phones and other devices over the years and they were great. Unfortunately, it only lasted two days on my watch. It was applied properly, but scarred on the first or second day it is not the exact quality that I am used to. I expected the rugged glass that I've used in the past.
zagg.com Originally posted on zagg.com
Thankful :-)
My wife and I and our daughter have been using zagg for at least 12 years now this is the first time I got a cover for my watch. I love it :-) gives me the confidence that my watch face will be protected My previous phones was positive there was going to be damage to the screen and when I peeled off the zagg cover still brand new underneath I'm very impressed with your product and thank you very much. I'm confident it will protect my watch face as well 👍 I did take a photo but you can't see the watch cover 🤔 And that's perfect :-) JESUS LIVES! 👍😎🥰😇
zagg.com Originally posted on zagg.com