Get it fast
Select shipping options at checkout. Subject to eligibility.
Meet the Samsung Galaxy S22 Ultra, setting an epic standard of the smartphone experience. Featuring Samsung's fastest-ever chipset, a long lasting battery
1
, and sophisticated AI, the Galaxy S22 Ultra pushes the boundaries of cutting-edge mobile technology. Is filmography your jam? Explore the Nightography mode while shooting videos
2
or photos of your latest adventures. Enjoy a powerful experience with creation and performance wherever you go, and use the sophisticated S Pen with its incredible power now sleekly embedded in the Galaxy S22 Ultra's design. Push the boundaries and do more with the Samsung Galaxy S22 Ultra. Plus, get more out of the activities you love when you connect with
Galaxy Buds
and
Galaxy Watch4
!
Reviews
4.4/5
1557 reviews
81%
of reviewers recommend this product.
Good but far from perfect.
The good: The processing speed of this phone is second to none. Don't let anyone fool you, the size matters. This is a nicely designed phone with large screen and substantial weight to it that can be used a self defense item when you find yourself alone in the dark trying to find your car on a large parking lot. The settings and customization is vast as you can adjust whatever you can think of on this phone. The display and camera is simply second to none. The not-so- good: We purchased two of these phones, one for me and one for my wife (her is a Note 20 Ultra which i am assuming is the same exact unit as S22 this year). First thing that shocked me is how easily they break. After one week of ownership we dropped the phone on the concrete from our toddlers stroller pocket and the screen cracked across the entire phone. The phone was in the case and the drop was not that bad. So much for the super tough gorilla glass or whatever Samsung is advertising on these flagship phones that cost an arm and a leg. Fixing the cracked glass on this phone costs approximate like an average brand new smartphone. We fixed it once and decided to buy this super tough case that is commercialized all over the internet (i will leave the brand name out) and what do you know, even with this wonder case the phone was not able to survive a two feet drop on the garage floor from the seat of a sedan car. The display glass broke severely and the back cracked across. What in the world is going on with the super tough glass advertised on these phones?? Well, back to repair shop and this time the price was even higher because they had to replace the rear cover that supposedly has the battery block on it. Enough about the toughness of this phone, its clear enough that this phone is not tough at all, as real life shows, not well controlled laboratory tests. My second concern is the battery life. Why in the world the battery only lasts one day under normal use? By "one day" i mean morning to evening. I never play games, just check my emails, messages and not even have a social media account of any kind to be always on it. Battery needs a lot of improvement. But this last one takes the cake and i think is actually comical. I opened the box and there was no charger. Seriously?? In this price range you cant include a cheap charger?? I get it, you spent all these money to develop an unbreakable glass and long lasting battery but, how is one supposed to charge this flagship phone when a charger is not included? I strongly recommend buying warranty with these flagship phones as real life experience shows they are extremely expansive to repair and they are simply not durable enough to survive real life tests.
Do not buy this phone
Galaxy s22 · 19 hours ago
This phone is the worst I have ever bought. I am a loyal Samsung phone owner. I have been buying their phones for the past 20 years, every kind from Flip Phones to the Galaxy Fold 3. This phone was a replacement for my Fold 3 the inner screen went out in & Asurion couldn't replace it. I decided to just go back to a regular smartphone & chose this one. I wished I would have never bought it, it's been problems since day one. Everything from dropped signal, no signal, static while dialing, & the latest the phone refuses to notify while on vibrate. I now wished I would have replaced my Fold with another Fold. The only thing decent on this phone is the camera, it has an awesome camera. The thing is I did not buy a phone to just take a pictures, I bought it to have a line of communication. I am a very disappointed loyal Samsung Customer.
Similar devices
Currently viewing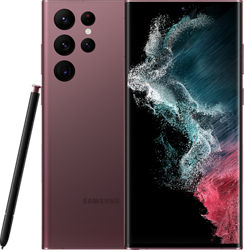 Samsung Galaxy S22 Ultra
Starts at
$33.33/mo
For 36 months, 0% APR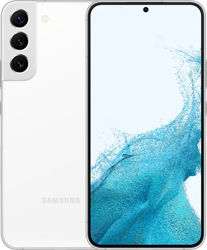 Samsung Galaxy S22+
Starts at
$27.77/mo
For 36 months, 0% APR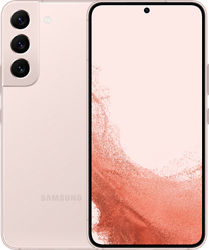 Samsung Galaxy S22
Starts at
$22.22/mo
For 36 months, 0% APR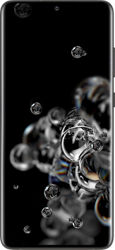 Samsung Galaxy S20 Ultra 5G
Starts at
$38.88/mo
For 36 months, 0% APR
Battery life
4G: Up to 26.4 hrs | 5G: Up to 19.2 hrs
4G: Up to 25.74 hrs | 5G: Up to 17.91 hrs
4G: Up to 21.86 hrs | 5G: Up to 15.53 hrs
Screen
6.8" Dynamic AMOLED 2x, WQHD+, Corning® Gorilla® Glass Victus® +
6.6" Dynamic AMOLED 2x, Full HD+, Corning® Gorilla® Glass Victus® +
6.1" Dynamic AMOLED 2x, Full HD+, Corning® Gorilla® Glass Victus® +
6.9" WQHD+ Super AMOLED, 510PPI
Storage
128 GB,256 GB,512 GB (Subject to availability)
128 GB,256 GB (Subject to availability)
128 GB,256 GB (Subject to availability)
128 GB (Subject to availability)
Rear camera
50MP OIS AF F1.8 (Wide); 10MP 3x OIS AF F2.4 (Tele); 12MP FF F2.2 (UltraWide): Flash: Y (Portrait mode, Space Zoom, Single Take, Night mode, Director's view)
10MP 3x OIS AF F2.4 (Tele)
Supports full HD video up to 60 fps.
Based on average battery life under typical usage conditions. Average expected performance based on typical use. Actual battery life depends on factors such as network, features selected, frequency of calls, and voice data, and other application usage patterns. Results may vary.
Wall chargers sold separately; use-only Samsung-approved chargers and cables. To avoid injury or damage to your device, do not use incompatible, worn or damaged batteries, chargers or cables. Supports 45W charging.
Galaxy Buds and Galaxy Watch sold separately.
5G Ultra Wideband available in select areas. 5G Nationwide available in 2700+ cities.
Requires all participants have devices with Android 12 OS.