Meet the Samsung Galaxy Z Flip4— the compact foldable phone that lets you express yourself in a new way. Getting that post-worthy solo shot is easy with a phone that stands on its own. Put Galaxy Z Flip4 in Flex Mode and capture hands-free selfies, record your epic dance moves and never worry about your makeshift tripod falling over again. Use Quick Shot to snap photos and videos with the phone closed. Customize the cover screen to match your style, as you view your messages, calendar, notifications, and Samsung Wallet. And with a larger battery, Super Fast Charging, and IPX8 water resistance
1
, your phone will keep up wherever you go. Plus, sync your
Galaxy Watch
and
Galaxy Buds
with Z Flip4 to stay connected and up to date. Unfold your world and experience next level expression with the Samsung Galaxy Z Flip4, paired with Verizon's 5G
2
network.
Reviews
58 reviews
of reviewers recommend this product.
NOT a good phone
Cool Idea, bad phone. I have found the black screen of death. Google it. It is a thing that happens to this phone. We are in 2022. Samsung, FIGURE IT OUT. This shouldn't happen. I give it 2 stars because occasionally I can call people.
Social Commerce - 14 hours ago
Hi Brittany, Thank you for your review of the Samsung Galaxy Z Flip4. We value all feedback as we continue to innovate and improve on the design and functionality of our products. I've attached a link to Samsung's Warranty department, please reach out to them for assistance. Thank you for being a valued customer. -Bethany smsng.us/Warranty-Info
Revolutionary for me
Yes, I'd recommend this product.
I had (and probably still have) a great amount of trepidation buying a folding phone. We have all heard the horror stories but I decided to throw caution to the wind and get the Z Flip 4. I have had the phone for over a month and it has been a huge phone life change for me. This thing is a powerhouse with all the bells and whistles that actually fits in my pocket and even folded is useful in everyday life! Yes, there is a crease on the screen but I barely take notice of it. Touchscreen has remained pristine with great touch sensitivity and very fast response times. The screen is also bright and vibrant. Charging is fast and wireless works great, even through my case. (Just remember if you use a magnetic car mount to attach the magnet to your phone case on the top, small screen portion of the case or phone won't wirelessly charge at all.). Camera takes very good pics, I am not a photos guy so works great for my needs. The one caveat with the phone seems to be battery life, it's average at best so keep that in mind. Overall, this phone has been a revelation to me. If you want a big phone with a tiny footprint in pocket do not hesitate, get one and be thrilled!
Similar devices
Currently viewing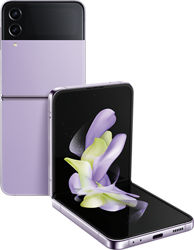 Samsung Galaxy Z Flip4
Starts at
$27.77/mo
for 36 months, 0% APR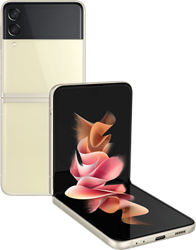 Samsung Galaxy Z Flip3 5G
Starts at
$27.77/mo
for 36 months, 0% APR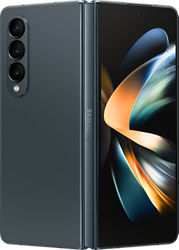 Samsung Galaxy Z Fold4
Starts at
$49.99/mo
for 36 months, 0% APR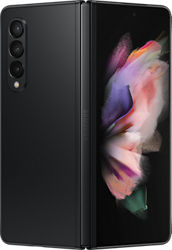 Samsung Galaxy Z Fold3 5G
Starts at
$49.99/mo
for 36 months, 0% APR
Consistent with IPX8 rating, water resistant in up to 5 feet of water for up to 30 minutes. Rinse residue/dry after wet.
5G Ultra Wideband available in select areas. 5G Nationwide available in 2700+ cities.
Only compatible with select Visa, Mastercard, American Express, and Discover cards from participating banks and qualifying Samsung devices. Check with your bank/issuer to ensure that your card is compatible; and check the Samsung Pay Support page for additional compatibility information regarding devices, carriers and cards.
Fast charger sold separately.