How could 5G change the world for the better?
As 5G becomes more widely available, we can't wait to see what comes next.   
Full Transparency
Our editorial transparency tool uses blockchain technology to permanently log all changes made to official releases after publication. However, this post is not an official release and therefore not tracked. Visit our learn more for more information.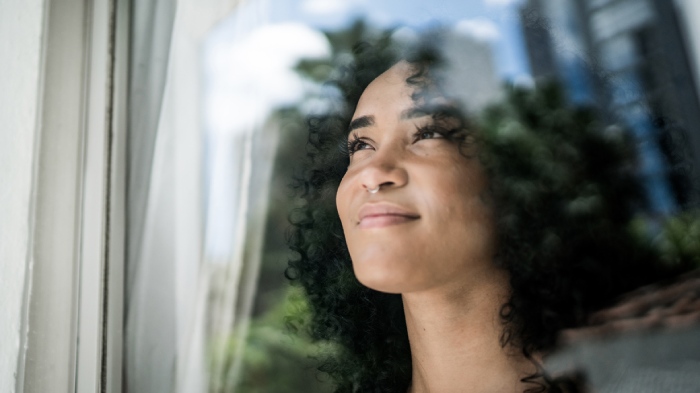 Think of it this way: Over the past 30 years, our mobile device experience has expanded from barely sending text messages to streaming high-definition movies on our phones. The evolution to 5G and its potential for blazing fast speeds is expected not just to let us do more on our phones. It could bring positive changes to society as a whole.
Potential impact of 5G: More informed and efficient business
5G can make bandwidth-intensive processes, like augmented reality (AR), virtual reality (VR) and real-time data transfer and analysis—all of which demand reliable high speed and low latency—possible at a larger scale. This could have impacts in all areas of business. For example, 5G could help to create a more efficient and effective supply chain that improves process management and product traceability. It could help optimize how farms manage water and waste. It could be part of changing the nature of hybrid work and modernizing how workers are trained so they have more hands-on guidance in different situations. And with Verizon 5G Business Internet, available in select areas, businesses can reduce their reliance on cables and increase their ability to forecast future internet expenses (thanks to a 10-year price guarantee1).
Potential impact of 5G: Safer and smarter communities
5G could also have an impact on our communities, helping to make streets safer and public transportation more efficient, as well as on management of outlying areas. Not only could it help improve public safety, it could improve how first responders are trained—and possibly help address the first-responder shortage. It could help improve infrastructure around utilities and public transportation. It could help make for safer streets with smarter connected and autonomous cars. And it could even help in the detection and prevention of wildfires that threaten our communities and the surrounding areas. Doing so would not only save millions of dollars in damage and thousands of acres of land, but also potentially save lives.
Potential impact of 5G: More connected everyday living
If you've experienced 5G on your mobile device, you likely already know the advantages it can bring in terms of speed and latency. For example, Verizon 5G Ultra Wideband (available in select areas and with select plans) is 10 times faster than Verizon 4G LTE.2
But 5G isn't just for phones. It could change many of our everyday experiences. For example, Verizon 5G Home Internet can provide ultra-fast, ultra-reliable home internet service without the hassle of cable. It could also enable greater connectivity in our homes with the Internet of Things (IoT), so we can get more insights and have more nuanced control over everything from our thermostats to our home security—which might also help us age in place, safely staying in our homes longer. And with 5G, we can experience our favorite sporting events and artwork in new and more immersive ways. We could "travel" to our dream destinations without the headaches of actual travel. And we might even help create a more inclusive and equitable experience for everyone.
Simply put, 5G has the potential to make our world a better place—likely in many more ways than we can even think of now.
The choice is clear. America relies on Verizon. See what 5G can do for you.
---
1. 10-Year Price Guarantee offer for new 5G Business internet customers in select areas only. Guarantee applies to the base internet monthly access fee, excluding applicable taxes, fees and equipment charges. Customers must be in good standing and retain 5G Business internet at the current service address; any customer-initiated change to the service or service plan cancels the price guarantee. Changes or disruptions to 5G Business internet service to your location outside of Verizon's control will cancel the price guarantee. Terms apply.
2. Based on analysis by Verizon of Ookla® Speedtest Intelligence® data of 5G UWB and 4G LTE median download speeds in the U.S. Q2 2022. Ookla trademarks used under license and reprinted with permission.