Pairing Your Apple Watch Series, Samsung Galaxy Watch and More
A decade ago, a watch didn't do much more than tell the time. Today, a smartwatch is so much more than that: it's a fitness monitor, sleep tracker, text messenger and more. Whether you're thinking of buying an Android smartwatch or an Apple Watch Series 5, you might be curious how it works with your phone. We've got answers. 
The benefits of smartwatches.
Much like a smartphone, people use a smartwatch for different reasons; here are 3 of the biggest draws.
 1. Track your health with a smartwatch. 

Most smartwatches count steps and many also monitor heart rate, sleep and workouts and even prompt you to move if you've been sitting too long. If fitness and staying active is important to you, consider the following:
Fitbit Ionic offers on-screen personalized guidance, heart rate tracking and battery life up to 4 days.

Apple Watch Series 5 with Nike Sport Band has an ECG (electrocardiogram) app, the ability to set workout-specific goals and 50 million music tracks courtesy of Apple Music.

Samsung Galaxy Watch Active2 40mm monitors heart-rate zones, supplies meditation and breathing guides and includes a built-in sleep tracker.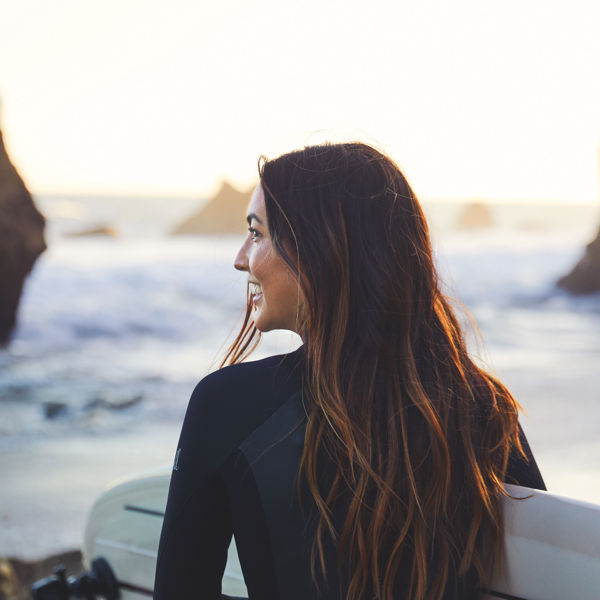 2. Reply to messages with a smartwatch. 
Many smartwatches come with hands-free alerts and the ability to reply to messages and receive calls without needing your phone. A few good options include:
 Samsung Galaxy Watch supplies one-tap payment with Samsung Pay NFC compatibility, crisp and clear audio, a water-resistant design and scratch-free glass. 


Apple Watch Series 3 Stainless Steel with Milanese Loop comes with a smarter and faster Siri, a stylish stainless-steel, magnetic-mesh band and Apple's essential Health App.


Verizon GizmoWatch for kids

 is a great way for kids to get into good health with a GPS locator, 2-way voice calls and messaging and a design that's both waterproof and durable. 
3. Connect your smartwatch to other devices.
Think of a smartwatch as an extra control for your phone. For example, you can turn your smartphone to Do Not Disturb mode, answer or silence calls and control music. Most smartwatches don't have a camera, but some do have the ability to control the camera on your linked phone. Some smartwatches even work with other devices besides smartphones. For example, you can use an Apple Watch to remotely unlock your MacBook or as a remote control for your Apple TV.
How to pair smartwatches and smartphones.

Smartwatches communicate with smartphones via Wi-Fi and Bluetooth (and also your cellular network, if your smartwatch has that capability). Once your smartwatch is paired with your phone, the device will intelligently choose the most power-efficient available connection on its own. 
The majority of smartwatches require a smartphone to unlock their full potential. For example, the Apple Watch needs an iPhone for full functionality. While Android smartwatches can be used with iPhones, you'll generally run into more limitations when you pair devices that have different operating systems. 
Must-have smartwatch apps.
There are thousands of smartwatch apps for doing all sorts of things. Here's just a small sampling: 
Things: this task manager app makes it easy to jot down tasks. 
Google Keep: this note-taking app syncs notes across your Google account. 
Facer Watch Faces: this app offers more than 15,000 different watch face options, or you can design (and share) your own. 
Streaks: this app lets you create custom reminders for up to 12 tasks to improve daily habits.
theScore: get minute-by-minute updates on sports scores and highlights with this app.
How to choose a smartwatch for you.
The smartwatch you choose will probably depend on the smartphone you have and the ease of pairing. There are a range of features and price options, too, to help you meet all those fitness, connection and life goals. Click here to check out Verizon's latest smartwatch offerings and get started on your search.
This content is provided for information purposes only. All information included herein is subject to change without notice. Verizon is not responsible for any direct or indirect damages, arising from or related to use or reliance of the above content.