Video chat: A quick how-to
Video chat can help you connect with loved ones across the globe or work outside of the office. These tips and accessories will get you ready for your close-up in no time.
Video chatting hasn't always been the easiest way to communicate. Slow devices, poor software and lagging connections conspired to make video calling a chore. But video chat has come a long way and it's especially easy with today's smartphones and tablets.
Video chat can keep far-flung relatives connected, make life easier when working remotely and even let working moms get a glimpse into what's really happening at home. Below are some ways to video chat like a pro:
Find the right app.
There are plenty of video chat apps for connecting by video call as long as the person on the other end can use that app, too. FaceTime®, Google Hangouts™, ooVoo and Tango are just a few. Many apps also allow group video chats so family members, colleagues or friends can connect simultaneously.
Get the right device.
The right device combined with Verizon's 4G LTE and 5G Ultra Wideband network can make video chatting a breeze. To start, choose a device that has strong battery life, good processing power and a front-facing camera. Most of today's smartphones and tablets have those capabilities, and Verizon's networks also gives you both the speed and reliability to keep video chats connected and clear.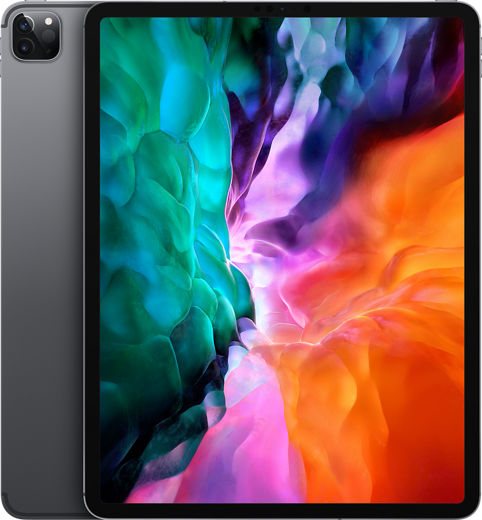 A few phones that stand out include the Apple iPhone 12 Pro Max and the Samsung Galaxy S21 Ultra 5G. Tablets, such as the Apple 12.9-inch iPad Pro (2020), also make video chatting seem as if you're having a face-to-face conversation.
Verizon also offers Advanced Calling 1.0 on some devices that allow users to video chat just as easily as making a traditional call. And if you're not quite prepared to be on camera, you can try one-way video calling to see the person on the other end, but not let them see you.
You'll also experience natural-sounding calls with Advanced Calling 1.0 when both phones are HD Voice–enabled. You won't believe your ears: HD Voice sounds as if the person you're calling is right next to you.
Hold steady.
It's hard to stay still while you're talking, especially if you're used to talking with your hands. To avoid looking jittery, use a stand or case. 
Make that call.
Now that you've got the gear, it's time to make the call. First, you may want to schedule your video call instead of taking it on the fly. Even if you're just video chatting with your mother, no one likes to be caught off guard if they're going to be on camera. And if you're taking a business call, take it in a clean, clutter-free environment that's not crowded with people talking.
Other tips: Speak clearly, but don't shout. And don't forget that the person on the other end can see you—look straight ahead and don't multitask.
Once you get over your initial fears, you'll find that video chatting is an absolute must for keeping in touch with long-distance relatives and co-workers.
Stay connected from a distance.
The popularity of video chatting is on the rise, so make sure you have everything needed to feel prepared and professional. Check out the best smartphones for video as well as accessories to support your experience. 
The above content is provided for information purposes only. All information included herein is subject to change without notice. Verizon is not responsible for any direct or indirect damages, arising from or related to use of or reliance on the above content.