LG Watch Urbane 2nd Edition LTE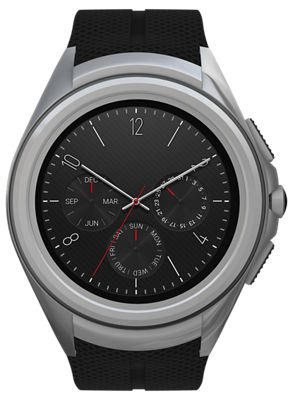 This device is no longer available for purchase.
The LG Watch Urbane 2nd Edition LTE is the classic watch reinvented. Stylish and comfortable, it has a circular face and stainless steel body. Text or call from your watch using your current smartphone number. All connected to America's largest, most reliable 4G LTE network. The Watch Urbane 2nd Edition LTE is available in Black. (Subject to availability)
Reviews
start rating review 3.8 out of 5 stars
3.8/5
15 Reviews
75%
of reviewers recommend this product.
android wear with cellular modem 4g lte
jbbanks - 2 years ago
Yes, I'd recommend this product.
Iv used other brands of smart watch but android wear with lte go hand in hand. This watch is worth every penny, it has ll the features you could ask for with gps,wifi,bluetooth,4g lte and and all the apps to keep you busy lovin your watch.
great watch!
lgs8788 - 7 months ago
Yes, I'd recommend this product.
I just bought this and I love it. I also bought the Samsung gear classic as well. It's bigger but I love that you can call call and text without needing your phone near. The one downside is its thick but I feel the features it has out weighs the negative things.
Great Phone Watch!
Battery is good, full calling and texting features. Does not need a phone after initial connection. Plays Google music and has all my contacts. Love it. Won't go back to regular phone. Janet and Trevor from the Verizon store in Missoula in Reserve were an amazing help and went above and beyond to get things going. And Josh in Tech support( with his German Shepherd ) for Verizon was extremely helpful and pleasant.
stand alone watch phone
LA08 - 4 years ago
Yes, I'd recommend this product.
i brought urbane 2nd edition LTE about one month ago, this watch works very well with android smart phone, all the features such has phone, sending emails and text message. As for the iphone it only receives texts, emails, notifies you who's call and other notifications
Excellence in the making
Deadseraphim - 2 years ago
Yes, I'd recommend this product.
Let me start by saying that this is the best looking watch I have ever owned. Beautiful screen and exterior design. It's fast and fluid through all the hoops I make it jump through. And it will only get better when Android wear 2.0 is released. Apps run seamlessly and battery life is better than most (give it about 3 charge cycles to see improved battery). I very much recommend this device to anyone that wants style with functionality.
I LOVE this watch!!!
I bought this watch on 3/30/16, and I have not put it down since! I love the calling features, the ability to have my notifications at a glance, I love the build quality, and the futuristic feel that it has to it. Keep up the great work LG and VZW! #thefuture
* Based on an average user profile that includes both usage and standby. Actual battery performance will vary and depends on signal strength; network configuration; features selected; and voice, data and other application usage patterns.
LTE is a trademark of ETSI.
Watch Urbane is a trademark of LG Electronics, Inc.