Due to inactivity, your session will end in approximately 2 minutes. Extend your session by clicking OK below.
Due to inactivity, your session has expired. Please sign in again to continue.
Step 1 Open the Verizon Cloud app
From the "Home" screen of your phone open the Verizon Cloud app. If you don't have it yet, go to the Google Play Store to download.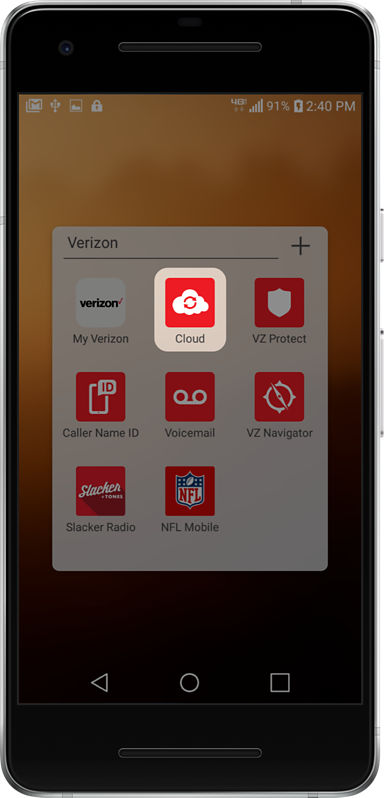 Step 2 Select Get Started
If this is your first time using Verizon Cloud, select Get Started.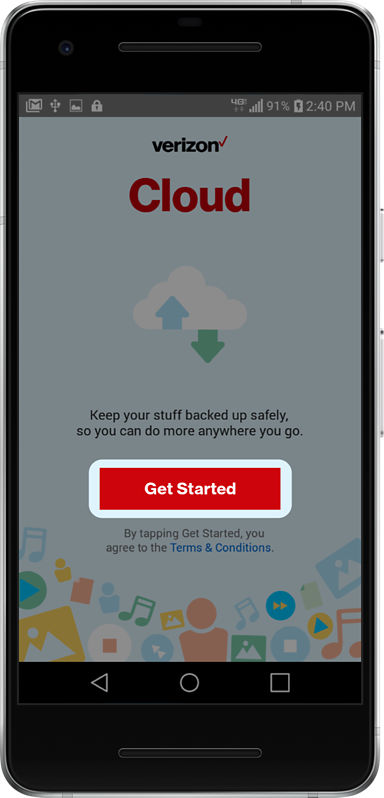 Step 3 Grant access
Tap the switches on to grant access to your photos, videos and contacts.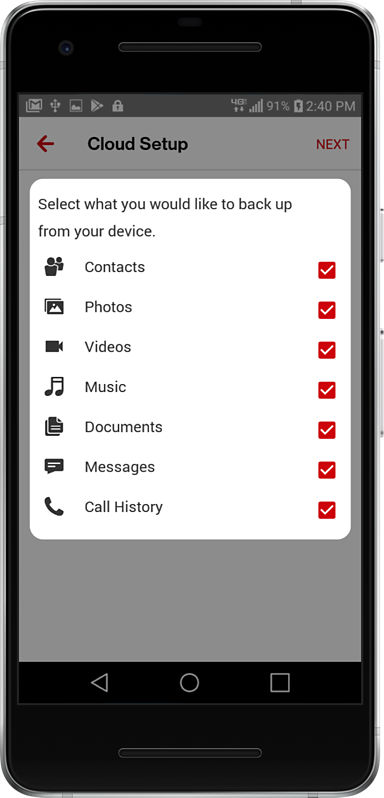 Step 4 Enter your email address
If prompted, enter your email address to receive important information about your account.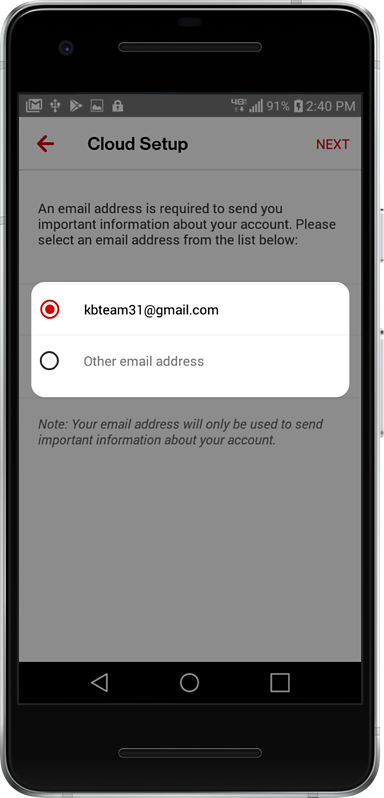 Step 5 Learn more about Verizon Cloud
Verizon Cloud offers a number of features that let you print your photos or create gifts from your content. Swipe to find out more or tap Dismiss.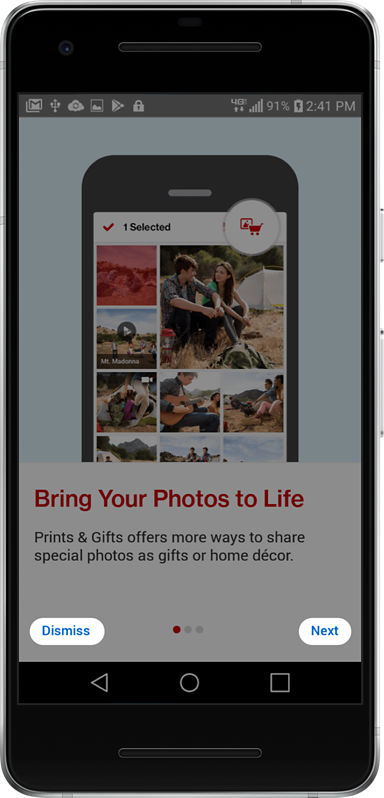 Step 6 You're almost done
Once access is granted, Verizon Cloud will automatically begin backing up your content. Keep your phone charged and the app open until backup is complete.