Due to inactivity, your session will end in approximately 2 minutes. Extend your session by clicking OK below.
Due to inactivity, your session has expired. Please sign in again to continue.
Troubleshooting: Visual Voicemail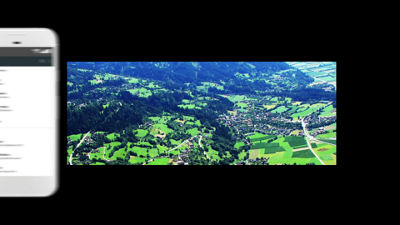 Having issues accessing messages or voicemails? Watch this video to learn how to reset and troubleshoot your Visual Voicemail application.
troubleshooting-visual-voicemail-video:

Video Transcript
Troubleshooting: Visual Voicemail (4:16)
This video will review some quick things to try if you're having issues using Verizon's Visual Voicemail service.

If you have questions on setting up or using Voicemail, check out the Voice Mail Support page at: verizon.com/support/voicemail

If you're having issues accessing your messages or you're not getting voicemail notifications, start by checking your mobile data connection.

The Visual Voicemail Application requires a connection to our cellular data network. Make sure Mobile data is turned on, and you're able to access data with Wi-Fi turned off. If you're outside the data coverage area, or have Mobile Data Disabled on your device, you won't be able to check messages or get notifications.

So... what if you can't access mobile data? Well, you'll still get a missed call indicator, and you can still dial *86 to check for new voicemails.

If mobile data works, but you're still having trouble, try powercycling your phone. Many times just powering the device off and on can fix temporary issues.

If that doesn't do the trick, try resetting the Voicemail app. This will -not- delete any voicemail messages; it will only reset the app itself.

You'll typically find it under: settings: then Apps or Applications. Now we'll need to locate the Visual Voicemail App. Tap the app, then tap force stop, then confirm.

Now, tap Storage, then Clear Data. Tap to confirm.

Now open the voicemail app again, and follow the on screen prompts. Then, retest to make sure your issue is fixed!

If you need specific steps for your device, search for "Clear App Cache" and your phone model on Verizon.com.

If you're still having trouble receiving messages, it's possible you've setup call forwarding on your line. When call forwarding is active, the call is forwarded before it can be sent to your voicemail. Dial *73 send and wait for the beeps to cancel any call forwarding that may have been setup. If *73 doesn't work, you may try dialing *920 to turn off call forwarding.

If you need to reset your voicemail password, you can do that thru the My Verizon Mobile app, under: Menu: Account: Account Settings: then under the Security Tab, tap Manage Voicemail Password. You can also reset your password by calling *611 and following the automated prompts.

Alright, what if your Voicemail indicator won't go away, or you are not getting notifications of new messages? Sometimes the indicator can get "stuck" displaying or not displaying your voicemail notification. After completing the previous steps, you can clear the indicator by calling the problem number, and leaving a voicemail. Then, from the problem device, call *86, play the message, then delete it. Once the message is deleted, exit the voicemail system by pressing the (*) button until the system ends the call. This should clear the indicator.

Following these simple steps will help resolve most voicemail issues.

As always, in-depth troubleshooting information is available in the Troubleshooting Assistant on verizon.com/support.

Connect with us on Messenger

Visit Community
24/7 automated phone system: call *611 from your mobile