7 Easy Options for Staying Connected Abroad
Not so long ago, staying connected while abroad meant sending the occasional postcard and making 1 or 2 expensive long-distance landline calls. Thankfully, wireless technology and smart devices have opened up plenty of options. Today, the choices — from Wi-Fi calling to TravelPass — give you all the features you'd expect while at home: calling, texting and online access. 
Here are 7 ways to stay connected while abroad: 
1. Hotel Wi-Fi.
Some hotels, rentals and youth hostels offer accessible Wi-Fi for guests, though many— especially those that cater to business travelers — do so at a charge. Usually, these connections are pretty reliable and can be used for everything from internet access to texting and Wi-Fi calling. The only problem is that the connectivity doesn't extend beyond the boundaries of the property. So if you want to make calls on the go or use mobile apps to find your way around a new place, your hotel Wi-Fi won't offer much help. 
2. Coffee shops and cafes.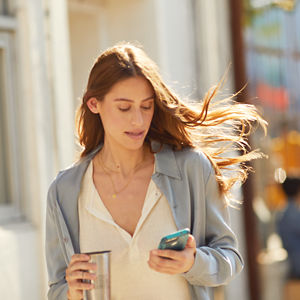 While you might spot an internet cafe here or there on your travels, you're likely to have more luck with regular cafes, bars and restaurants, many of which offer fast and free Wi-Fi for paying customers. A pit stop at a connected coffee shop can be a great way to check email, update social media or even make a quick call while you're out for the day. 

3. International plans.
If you know that you'll want to use your smartphone throughout your trip (or even for just a few specific days) to call home, look up restaurants or navigate new cities, a Verizon International Plan, such as a daily TravelPass or Monthly International Plan can remove a lot of stress and complexity from your travels. 
For many travelers, though, the best fit will be the simplest option: TravelPass. This service allows you to use your domestic plan for talk, text and data while abroad at a flat daily fee. Add TravelPass to your account by simply texting "Travel" to 4004. This allows you to use mobile just like you would at home. 
For longer trips and occasional use, you might look into a Monthly International Plan, which gives you a set a monthly allowance of talk, text and data for your line. These plans can be set up to expire at the end of a month or renew until you cancel. 
Click to see where Verizon offers international coverage.
4. International calling cards.
Calling cards remain an attractive option to some travelers due to their relative affordability. These are a good option if you know you'll need to call home a few times from your hotel room. However, they do not provide the multiple levels of connectivity that many travelers depend on.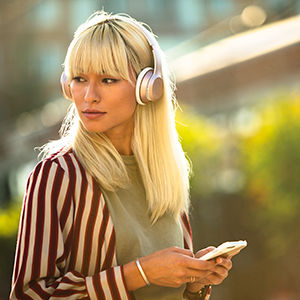 5. Portable Wi-Fi hotspots.
By renting or buying a mobile hotspot, you can bring your own connectivity with you around the world. These devices work by tapping into cellular data connectivity and then sharing that connection with nearby laptops, tablets and other Wi-Fi-compatible devices. Users typically pay a daily or monthly fee to access the connectivity. Or, with the Verizon Jetpack hotspot device, your traveling party can connect phones, computers, cameras and gaming devices using your cellular data. Mobile hotspots are a good fit if you'll be using your laptop and other larger devices extensively during your trip.
6. Local SIM cards.
If your phone isn't locked to a specific carrier — and if it has a slot for a SIM (Subscriber Identity Module) card — you can buy a prepaid SIM card that will allow you to call, text and access data in-country. The new card will temporarily change your phone number, meaning that people won't be able to get in touch with you unless you give them your updated information.
7. Chatting apps.
A number of different mobile apps allow you to call, send text messages or video chat with people back home, all without using your cellular plan. Of course, these apps require you to have some sort of connection, so you'll need to find a place with Wi-Fi to use them. It shouldn't be all that difficult to find a strong Wi-Fi connection in your hotel or at a coffee shop, but they won't help you upload a photo to social media while walking along the Seine or find directions to a market in Marrakesh. 
Consider a Verizon international data plan.
Even though you'll be exploring abroad, you'll still want to stay connected with friends, family and colleagues back home — and also have the ability to quickly access information, directions and more. Verizon international plans present a convenient, comprehensive and great value option for many travelers. Explore Verizon international plans with our International Trip Planner.
Related Pages
Verizon +play
Add, manage, and cancel all your subscriptions in one place. Plus get discounts.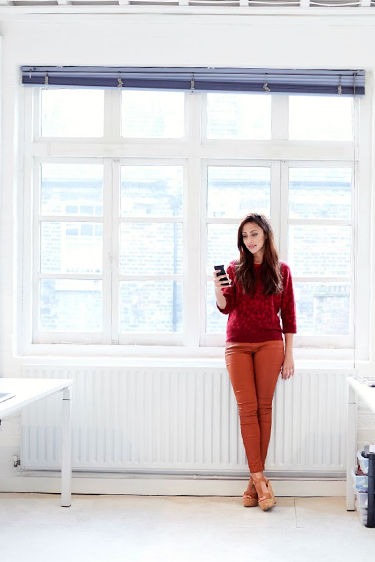 Verizon Deals
Check out the latest deals from Verizon on smartphones, accessories and more.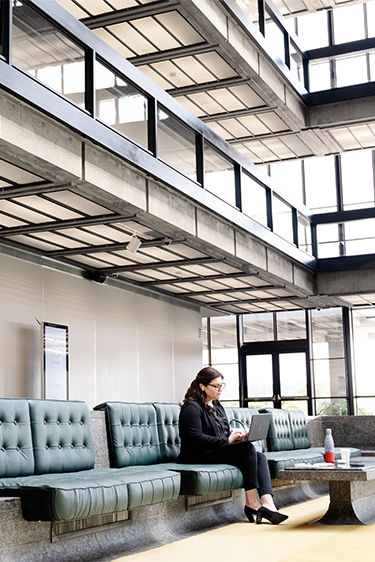 Customize your Verizon Unlimited Plan
Only pay for what you need. Check out our latest unlimited phone and data plans.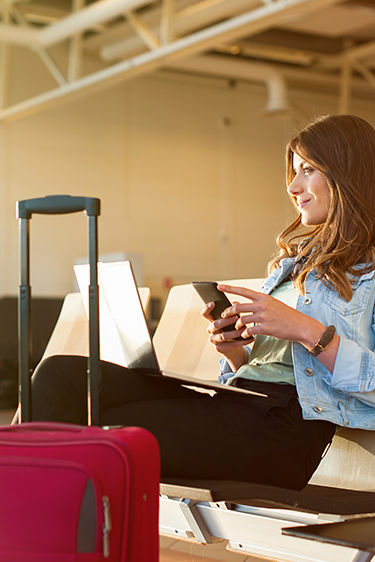 Reviewed by the Verizon Editorial Team. This content is provided for information purposes only. All information included herein is subject to change without notice. Verizon is not responsible for any direct or indirect damages, arising from or related to use or reliance of the above content.