Texting, Wi-Fi and Phone Call Use on Airplanes
Besides checking the size of your carry-on bag and downloading your boarding passes, you probably also wonder about using your smartphone and accessing Wi-Fi during your airline flight. Guidelines on phone use and internet options vary, but a little planning can make your in-air time more enjoyable — whether you fly once a year or once a month.
When am I allowed to use my phone? 
According to current FAA regulations, handheld electronic devices can be used during all phases of a flight. However, specific airlines may have different rules regarding phone use during takeoff or landing. 
For the duration of all flights, all smart devices should be in Airplane mode, which prevents connections to cellular networks or voice calls.
Will my flight have Wi-Fi? 
Check your airline's website for information about Wi-Fi availability on your flight; details may not be available until 24 hours before its departure.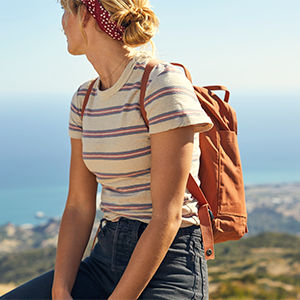 If Wi-Fi is offered on your flight, the flight crew will announce its availability — generally after around 10,000 feet — and permit connections. Some airlines are even beginning to offer "gate-to-gate" service, allowing you to go online from the moment you board.

How much does it cost to connect? 
In the air, connectivity is a precious commodity. Fees vary by airline, but they are often less than $10 for an hour, a bit more for a full flight and — for frequent fliers — around $50 for a monthly pass. 
What is the quality of in-flight service? 
Airplane Wi-Fi speeds haven't always been great, but they're getting better. Your experience will vary depending on the airline, its equipment and whether your plane utilizes a satellite or ground-based system. (Generally speaking, satellite systems are faster.) 
Good airplane Wi-Fi speeds often hover around 10 Mbps, which should be more than enough to stream high-definition video. But flight factors, such as transatlantic routes, can affect the stability of Wi-Fi connections. 
Can I use my phone without Wi-Fi?
If you won't have a connection while you're in the air, there are still a number of entertainment options. Download a movie or series to your smartphone or tablet prior to boarding, play games that don't require an internet connection or read about your destination in city guides and offline travel apps. Some airlines even offer free streaming of in-flight entertainment for your personal device.
Plan ahead with Verizon.

In general, it's best to assume that even if Wi-Fi is offered on a flight, the connection may be interrupted from time to time. Plan accordingly so your travel time goes by even faster. And once you've reached your destination, rely on a Verizon International Plan for calling, texting and more.
Related Pages
Verizon +play
Add, manage, and cancel all your subscriptions in one place. Plus get discounts.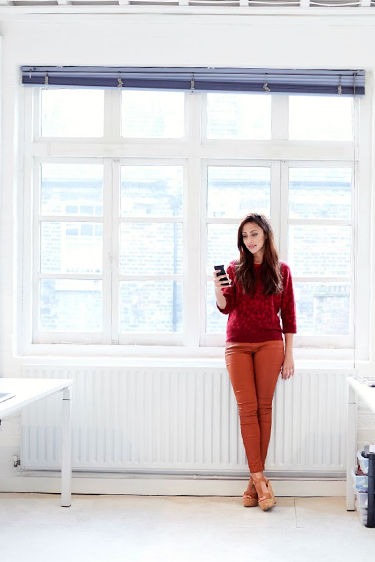 Verizon Deals
Check out the latest deals from Verizon on smartphones, accessories and more.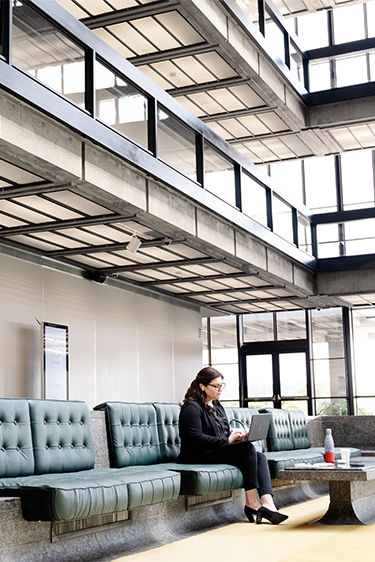 Customize your Verizon Unlimited Plan
Only pay for what you need. Check out our latest unlimited phone and data plans.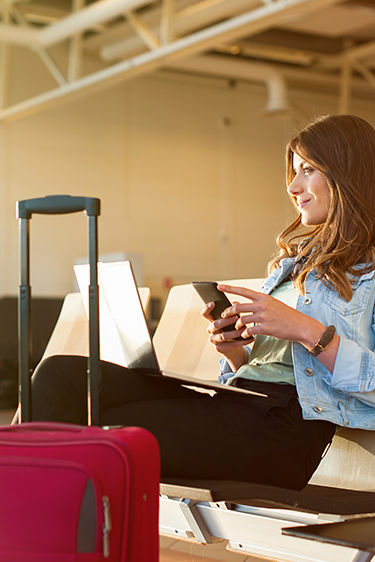 Reviewed by the Verizon Editorial Team. This content is provided for information purposes only. All information included herein is subject to change without notice. Verizon is not responsible for any direct or indirect damages, arising from or related to use or reliance of the above content.