Available offers
Now $10/mo. New line req'd.
Now $10/mo. New line req'd.  
Select tablets and Galaxy watches, on us.
Select tablets and Galaxy watches, on u ... 
Trade in and save $600. Upgrade req'd.
Trade in and save $600. Upgrade req'd. 
Overview tab selected 1 of 4
Overview Section Start
Meet the Samsung Galaxy S22 Ultra, setting an epic standard of the smartphone experience. Featuring Samsung's fastest-ever chipset, a long lasting battery1, and sophisticated AI, the Galaxy S22 Ultra pushes the boundaries of cutting-edge mobile technology. Is filmography your jam? Explore the Nightography mode while shooting videos2 or photos of your latest adventures. Enjoy a powerful experience with creation and performance wherever you go, and use the sophisticated S Pen with its incredible power now sleekly embedded in the Galaxy S22 Ultra's design. Push the boundaries and do more with the Samsung Galaxy S22 Ultra. Plus, get more out of the activities you love when you connect with Galaxy Buds and Galaxy Watch4! Pair Galaxy S22 Ultra with Verizon, the network America relies on. 5G Ultra Wideband is now in more and more places, so more and more people can do amazing things with Verizon and Galaxy S22 Ultra.
Reviews
88% of reviewers recommend this product.
Worked fine for awhile but ....
I like this phone, but for the last 8 maybe 12 months it freezes and then restarts. I researched it they suggested it my be too full. So I pulled more than half of my data and use a cloud to back up. It still freezes and restarts. I also have random connection issues. I've been with Verizon maybe 40 years. I was on my parents acct for years then eventually got my own. After spending so much money I expect more usage out of such an expensive item. I take care of this phone like it's and egg. But it seems sometimes the phone is programmed to mess up.
Terrible phone - Water issues after light rain
Water in Sim ruined phone. 1-yr warranty is terrible. After 10+ yrs as a Samsung user I'm going a different route.
Social Commerce - 5 days ago
Hey there CK333333, Thank you for finding the free time out of your busy day to share your thoughts with us about your Samsung Galaxy S22 Ultra. Your feedback is invaluable to us as we strive to provide the very best products with superior functionality on the market to our customers while we remain committed to constant innovation. Our goal is for our customers to feel like they are having the most memorable experiences while using our products. Samsung provides a 12-month warranty on our products for manufacturing defects in materials and workmanship, linked below. Unfortunately, the Galaxy S22 Ultra is not impervious to dust and water damage in any situation. It is important that all compartments are closed tightly. Did you know that we offer Samsung Care+ that can be added to your eligible devices to protect your investment? Samsung Care+ is great to have during those unexpected situations in life that we occasionally find ourselves in like leaving your phone behind on the train, having it stolen from your bag, taking an impromptu dip in the pool with your phone in your pocket, to dropping your phone and shattering the screen. Talk about the ultimate peace of mind when it comes to protecting your investments! Please do not hesitate to reach out to Samsung Support if you have any questions or if you would like any further assistance. Thank you for being a valued Samsung customer. - Debra smsng.us/Samsung-Support smsng.us/Samsung-Care-Plus smsng.us/Facebook-Messenger smsng.us/Warranty-Info smsng.us/Twitter-Messages smsng.us/Samsung-Community
Samsung US Originally posted on Samsung US
Compare devices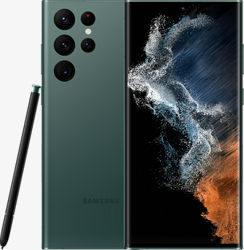 Samsung Galaxy S22 Ultra
Starts at $33.33/mo
for 36 months, 0% APR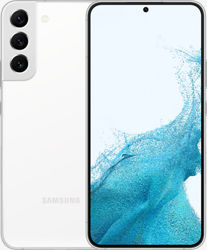 Samsung Galaxy S22+
Starts at $27.77/mo
for 36 months, 0% APR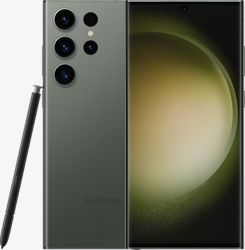 Samsung Galaxy S23 Ultra
Starts at $33.33/mo
for 36 months, 0% APR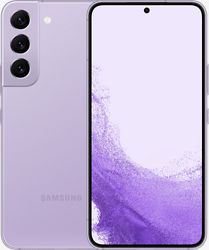 Samsung Galaxy S22
Starts at $19.44/mo
for 36 months, 0% APR
Supports full HD video up to 60 fps.
Based on average battery life under typical usage conditions. Average expected performance based on typical use. Actual battery life depends on factors such as network, features selected, frequency of calls, and voice data, and other application usage patterns. Results may vary.
Wall chargers sold separately; use-only Samsung-approved chargers and cables. To avoid injury or damage to your device, do not use incompatible, worn or damaged batteries, chargers or cables. Supports 45W charging.
Galaxy Buds and Galaxy Watch sold separately.
5G Ultra Wideband available in select areas. 5G Nationwide available in 2700+ cities.
Requires all participants have devices with Android 12 OS.