The first analog cell
phones enter the world.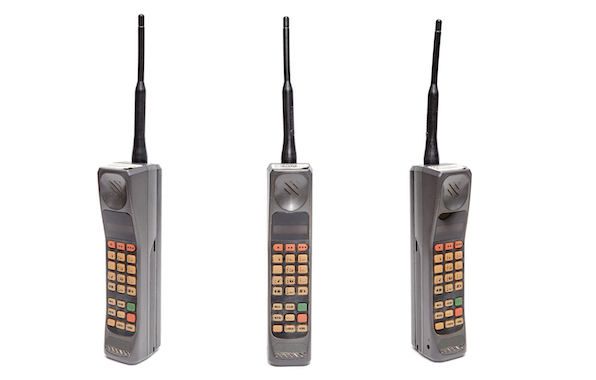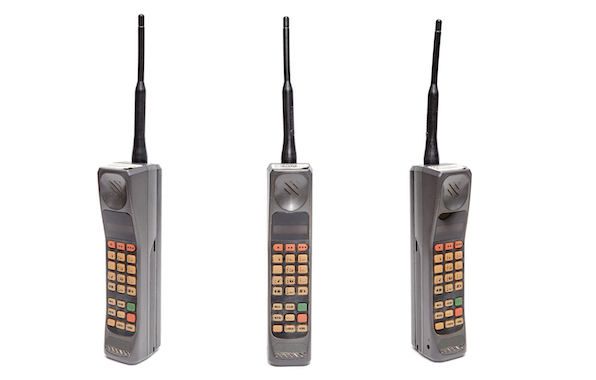 The first analog cell
phones enter the world.

New features like SMS and voicemail come to mobile handsets.

New features like SMS and voicemail come to mobile handsets.
Higher data transfer rates enable mobile web browsing, image sharing and GPS location-tracking.


Higher data transfer rates enable mobile web browsing, image sharing and GPS location-tracking.

Broadband delivers deep web functionality to our smartphones.

Broadband delivers deep web functionality to our smartphones.
5G is the fifth generation of wireless technology. But users will know it as one of the fastest, most robust technologies the world has ever seen.
That means quicker downloads, much lower lag and a significant impact on how we live, work and play. The connectivity benefits of 5G are expected to make businesses more efficient and give consumers access to more information faster than ever before. Connected cars, smart communities, industrial IoT, immersive education—they all will rely on 5G.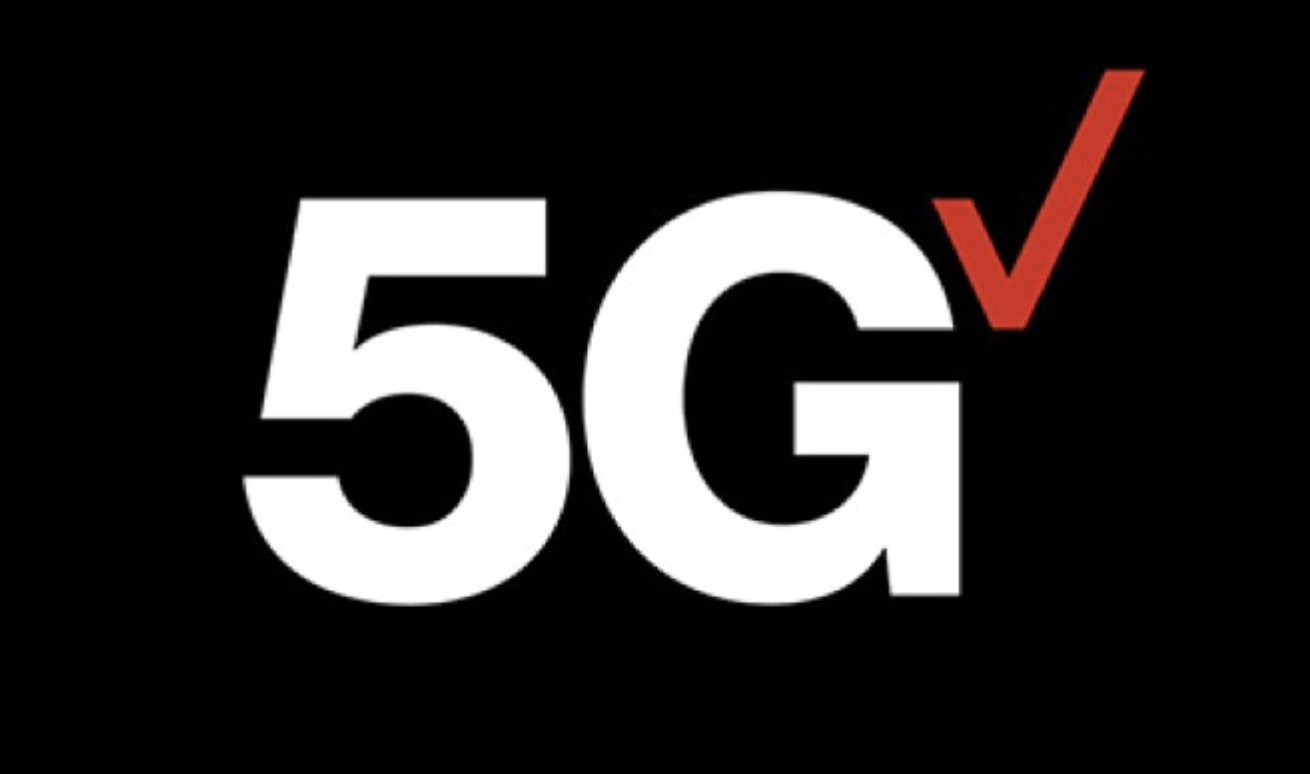 "In the future, everything is going to be transformed by 5G," says Verizon CEO Hans Vestberg. "The pace of technological change in decades past has been fast. The only thing we know for sure is that, in the future, it's going to be even faster. We're going to experience a technological shift that will transform people, businesses and society as a whole."
Verizon is working tirelessly to roll out 5G on a massive scale. But what exactly is 5G? How does it work? How fast is it, really? And how will it change people's lives? We answer those questions, and more, below.
What's the technology behind 5G?
To understand 5G, it's helpful to understand what came before it. Broadly, the first generation of mobile technology, 1G, was about voice. The ability to use a phone in a car, or anywhere else, really took root here. The advent of 2G introduced a short-messaging layer—pieces of which can still be seen in today's texting features. The move to 3G provided the essential network speeds for smartphones. And 4G, with its blazing data-transfer rates, gave rise to many of the connected devices and services that we rely on and enjoy today.
A discussion around 5G technology is really a discussion about delivering life-changing technologies through next-generation networks. And Verizon has the engineering experience and partnerships to move huge amounts of data at significantly faster speeds than before.
This is all predicated on work we began years ago to "densify" our 4G LTE network with small cell sites in high traffic areas—places like shopping centers and college campuses, as well as downtown areas. Thanks to these improvements, as well as efforts to secure valuable millimeter wave spectrum and deploy a massive fiber network, we've been able to introduce Verizon 5G Ultra Wideband—a technology that we expect will revolutionize industries and provide immediate impact for customers—faster and more efficiently.
Is 5G available in my city?
5G Ultra Wideband is currently available in select areas of more than 31 U.S. cities, from Los Angeles to New York City, Denver to D.C.
In addition to these mobile markets, Verizon continues to increase coverage for 5G Home, the first 5G-powered residential broadband service. Residents in parts of Chicago, Houston, Sacramento, Los Angeles and Indianapolis can currently order the service, and Verizon is continuing to expand its 5G Home markets in 2020.
As part of our 5G Home residential broadband service—available for free for the first three months, and then just $50 per month to existing customers with Auto Pay and a Wireless plan of $30 per month or more1—Verizon is offering one year of Disney+ on us (then $6.99 per month after), featuring popular movies and series from Disney, Pixar, Marvel, Star Wars, National Geographic and more.2 Verizon 5G Home customers will also receive one free month of YouTube TV, with its 70-plus live TV channels.3
"The cornerstone of our strategy is to provide our customers with the best network experience. That strategy has served us well, and has led the competition to play catch-up. 5G is no different."
We are taking a progressive approach to rolling out 5G Ultra Wideband, continuing to expand both residential broadband and mobile deployments. The network ecosystem is developing quickly, and we're working with partners and start-ups to discover new use cases and opportunities every day.
How fast is 5G Ultra Wideband?
5G Ultra Wideband represents a massive upscaling of network technology. It will provide data transfer rates faster than a blink of an eye, high bandwidth and greater opportunities for connectivity.
One way to quantify the difference is in terms of outright speed. Our 5G Ultra Wideband network has the potential to deliver speeds many times faster than our current 4G network. Data moves so quickly on 5G Ultra Wideband that Ronan Dunne, Executive Vice President and Group CEO, Verizon Consumer Group, has argued this technological breakthrough will usher in a Fourth Industrial Revolution.
"5G Ultra Wideband isn't just another iteration of wireless innovation," he says. "Just as the next generation of the television industry reinvented content based on the unique properties of the medium itself, the potential of the fifth generation of wireless technology demands that we fundamentally rethink what can be done on a wireless platform."
Thanks to its greater data transfer speeds, 5G Ultra Wideband will eventually allow even more technology to connect, enabling the Internet of Things on a truly massive scale. Today, there are some 14.2 billion connected "things" in use, and that number is expected to grow to more than 55 billion by 2025. 5G Ultra Wideband is intended to help meet the staggering demands on network bandwidth.
Verizon 5G Ultra Wideband will also help usher in a new era of connection for businesses. Verizon 5G Edge, the first mobile edge compute (MEC) platform in the world combining Verizon's market-leading 5G network with Amazon Web Services' industry-leading cloud expertise, will enable developers and enterprise customers to create large-scale, latency-sensitive applications utilizing edge cloud computing resources.
What can 5G Ultra Wideband be used for?
A more appropriate question might be, "What can't 5G Ultra Wideband be used for?" Rich, complex information has the potential to move at speeds previously scarcely imagined. Those speeds, combined with lowered latency, will have far-reaching effects on every sector of the economy.
AR and VR applications should work seamlessly. Industrial machinery and robotics can be controlled remotely. Feature-length HD movies can be downloaded in seconds rather than minutes.
"By 2035, 5G will enable $12.3 trillion of global economic output and support 22 million jobs worldwide. Much of that growth will come from the digitization of transportation, agriculture, manufacturing and other physical industries." 
In a 5G-powered tomorrow, entire supply chains can be fundamentally reshaped. With its gigabit speeds and unprecedented response times, 5G Ultra Wideband can be thought of as the "secret sauce" that can make connected cars, cloud-connected traffic control and other applications that depend on essentially instantaneous response and data analysis live up to their potential. From healthcare to emergency response to smart energy solutions to next-level gaming, the possibilities are virtually limitless.
Of course, Verizon isn't simply waiting to see where 5G takes us; we're leading the charge in making 5G Ultra Wideband dreams into realities. At Verizon's 5G Labs, we're partnering with innovators from startups, universities and enterprise teams to explore the boundaries of network technology, grow the 5G ecosystem, and create new application areas. With our network expertise, our partners are working on breakthroughs in 3D medical imaging, advanced cloud mapping, virtual physical therapy, emergency preparedness and many other fields. Together, we're rethinking what's possible in a 5G world.
1 $70/mo without Wireless plan of $30/mo or more. Auto Pay (checks, home banking or debit card only) & paper-free billing required. Subject to VZ Agmts & credit check. Customers will be charged at the end of the promotional period unless they cancel.
2 Get 12 months of Disney+ on us from time of enrollment (must enroll with Verizon by 6.1.20). Must be 18 years of age or older. When 12 month promotional period expires, your Disney+ subscription will auto-renew at $6.99+ tax per month, and you will be charged monthly on your Verizon bill unless you cancel with Verizon. If you are a current multi-year or annual Disney+ subscriber, your existing subscription will be paused during the promotional period and will resume through Disney at the end of the 12-month period. Offer eligible for new 5G Home internet customers. One offer per Verizon account.  In New Mexico, your subscription will terminate when your Promotional Period ends. Use of the Disney+ service is subject to the Disney+ and ESPN+ Subscriber Agreement.
3 New YouTube TV customers only. $49.99/mo after, unless you cancel. Terms apply.