Top Multiplayer Games for Smartphones
If you prefer your games with a little competitive action and a lot of thrill, check out this list of top multiplayer games for your smartphone.
Multiplayer games aren't just for game consoles anymore. Now, you can play fun games with your friends—or make new friends—with these top multiplayer games for your smartphone. Plus, graphics look stunning on newer smartphones with large screens such as the Samsung Galaxy S® 7, LG V10™ or the Droid Turbo 2 by Motorola. So grab your device, these apps and your best friends for some serious mobile action.
Modern Combat 4: Zero Hour
Since its inception, Gameloft's Modern Combat series has managed to take the best part of console-based military first-person-shooter (FPS) games and deftly packaged them into mobile platforms. Modern Combat 4 (content rating: medium maturity) raises the bar even further with a new physics engine, new weapons, new maps and better graphics. Best of all, you can join up with a maximum of 12 friends in team, free-for-all or capture-the-flag matches. For FPS fans, it just doesn't get any better than this.
Miss the precision you get with your game controller? Take that with you too, with the Sony DualShock® 4 Wireless Controller. This portable controller delivers full-size console action to your smartphone. So, snap it onto your phone and grab one of these action-packed games to make your wait times pass in a flash.
Arcane Legends
Hack and slash fantasy is best shared with others. After all, it's called a "party" for a reason. In Arcane Legends (content rating: low maturity), players take on the role of warrior, rogue or sorcerer, and (alongside their loyal pets) team up with other adventurers on wild quests for epic loot. With a strong support for guild creation and management, players can pool their resources and always have a fellow adventurer by their side. And what if you're not feeling quite so cooperative? The game's player-verses-player mode is always open to help vent off some steam against other challengers.
Dungeon Defenders: Second Wave
Putting a twist on the classic tower defense formula, Dungeon Defenders: Second Wave(content rating: medium maturity) teams up to four players to defend magical Eternia Crystals from being destroyed by the forces of evil. Half role-playing game, half tower defense, Dungeon Defenders is so much more than the sum of its parts. Before each wave of enemies, players set traps, build defenses and set themselves up in strategic positions. Then players dive headfirst into the fray, utilizing the special skills of their chosen class to drive back the forces of darkness.
Order & Chaos Online
Gameloft's Order & Chaos Online (content rating: medium maturity) is, hands down, one of the most robust massively multiplayer online role-playing games available on mobile devices. After choosing to fight for good (Order) or evil (Chaos) and creating a character from any of the game's five races and four classes, players jump right into the action. Smooth controls, deeply customizable characters, great graphics and sound, and a strong story give players a full-sized MMO experience in the palm of their hands.
What's the Phrase?
First there was Words With Friends, which pitted players' vocabulary skills against one another in a crossword-style battle of words. Now Zynga's latest social game, What's the Phrase? (content rating: medium maturity), takes a cue from the game show circuit and challenges players to spin a wheel, guess a letter and try to be the first to uncover a mystery phrase. Power-ups mix things up a bit by giving players the ability to take extra turns, revealing letters in the puzzle, taking unnecessary letters from the player's keyboard and even setting traps on your opponent's keyboard to sap their score. It's a new twist on a classic formula, and a fun evolution in the word game genre.
So whether you prefer word games or first-person shooters, grab your smartphone and one of these top multiplayer games to take your game-playing time mobile.
Related Pages
Verizon +play
Add, manage, and cancel all your subscriptions in one place. Plus get discounts.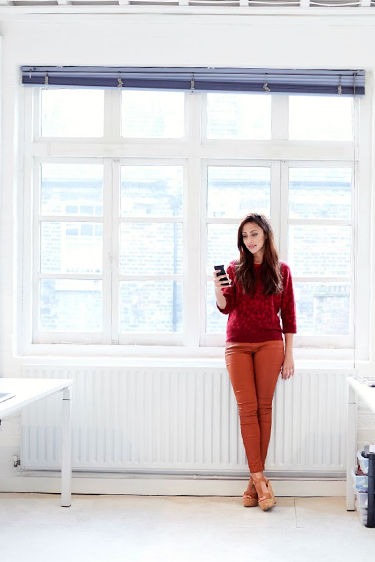 Verizon Deals
Check out the latest deals from Verizon on smartphones, accessories and more.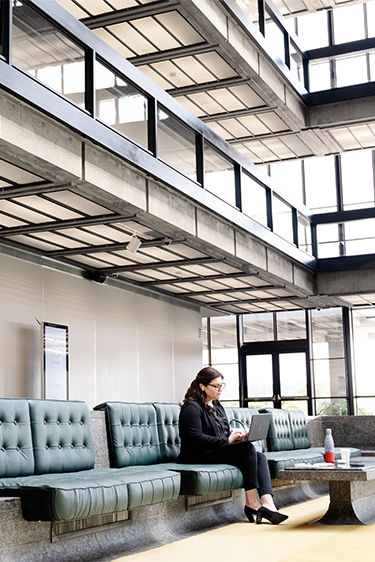 Customize your Verizon Unlimited Plan
Only pay for what you need. Check out our latest unlimited phone and data plans.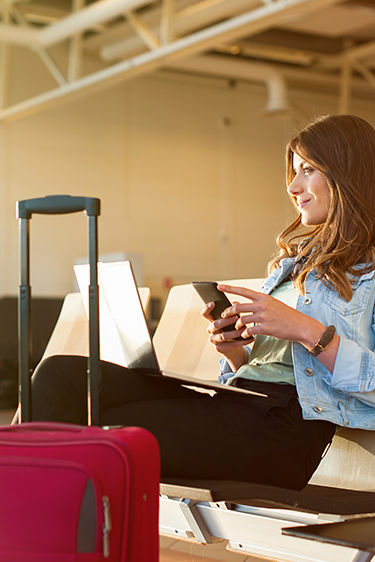 Reviewed by the Verizon Editorial Team. This content is provided for information purposes only. All information included herein is subject to change without notice. Verizon is not responsible for any direct or indirect damages, arising from or related to use or reliance of the above content.