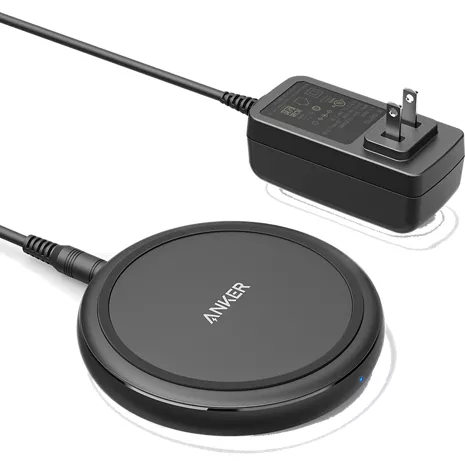 Keep your devices fully charged with the 15W PowerWave II Wireless Charging Pad. This sleek charging pad features a non-slip design to keep your devices in place even while vibrating. Smart charging automatically switches to the best charging mode for your device's needs for optimized wireless charging. It's Qi-certified to work with most Qi-enabled devices. Charge horizontally or vertically as needed. And, it charges through cases up to 5mm thick, so you don't have to remove your case to charge your phone.
Reviews
68% of reviewers recommend this product.
Just use to charge sssss
Falconerc76 . 1 month ago
I was watching Netflix and HBO max. While charging with this. Usually plugged into chargers. The phone doesn't get warm/ hot. Definitely don't charge with this while watching video. The phone got extremely hot for that.
Works as intended but slower than by cord and makes case hot sssss
Yes, I'd recommend this product.
I've had it for a couple weeks now. It works as intended to wirelessly charge my phone. However, you need to have certain expectations if buy it. First, it will be slower than charging by the cord directly. (For me, that was fine since it was more about the conveniency of the pad next to me versus where I plug my phone in.) Second, it makes the case/phone hot/warm over time. (I have found my phone shut off if charging overnight since it overheated.) Third, it needs to be set on pad in a certain manner to activate charging (I haven't had too many problems doing this, but I see other reviews where people mention this.) Overall, I would buy again.