Find the best smartphone camera for your needs
Today, the photos you take with a smartphone can rival those shot with a pro-level camera — with the added convenience of fitting in your pocket. Depending on your subjects and when you plan to take pictures, the best phone for you can differ. Ready to find the best smartphone camera for your needs? Here's your best bet for everything from pet portraits to that low-light concert you want to capture for Instagram.

The best camera phones for selfies.
If you're looking to take high-quality pictures of your kids and pets or want consistently great selfies, a phone that features portrait mode is an excellent choice. Phones with this option usually have a sensor or an additional camera to sense depth, focus on the subject, and prevent the image from looking too flat. 
Apple was one of the first to popularize the portrait mode feature, and the iPhone 11 Pro is a great choice for consistent images you might take every day; the iPhone SE is a more budget-friendly option that still offers comparable portrait capabilities. Android, too, offers a wealth of portrait-mode picture opportunities, from the Google Pixel 4 XL to the Samsung Galaxy S10. Both combine dual-pixel autofocus and advanced software to lend pro effects to your selfies.
Note: After announcing new Pixel 4a and Pixel 5 models, Google has stopped offering the Pixel 4 and 4 XL. However, you might still find one in a retailer's existing inventory or as a certified pre-owned phone.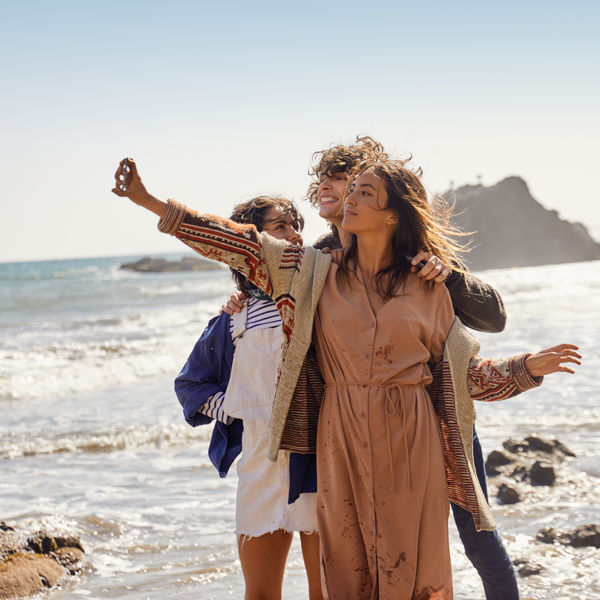 The best camera phones for low light.
If you've ever been the victim of a dark, blurry photo taken on a night you wanted to remember, you'll understand why cameras with low-light support are game changers. Larger sensors on phone cameras take in more light and therefore generate better images, even when sunlight isn't available.
There are several great options for smartphones with cameras that shine at capturing low-light moments. The Samsung A51's combination of a sensor and image stabilization software make it well suited for dark images. Both the iPhone 11 camera and the iPhone 11 Pro camera have longer night exposure modes as well, making them a solid pick. The Google Pixel 4 has also proven itself to be a solid contender for night mode-seekers.
The best camera phones for stargazing.

Have you ever gazed at a gorgeous night sky and wanted a picture to remember it — only to have your phone capture, well, nothing but darkness? In addition to low-light modes, some phones now offer an astrophotography mode, which allows you to capture stars, planets and comets you previously needed a DSLR camera to photograph.
The Google Pixel 4 leads the pack with this feature. It allows you to set your phone on a stable surface while it uses a long exposure to capture the night sky. The iPhone 11 Pro also offers a similar feature.
The best camera phones for landscapes.
Maybe you travel a lot or love to take a good sunset photo. A phone with a wide lens on its camera helps capture the depth and breadth of one-of-a-kind landscapes and group photos.
The ideal specs to look for include a large image sensor, a wide aperture and a short focal length. For example, the OnePlus 8 5G UW has a sweeping 116-degree field of vision, thanks to a 16 MP ultra-wide sensor on its rear triple-camera system. This high resolution brings it close to GoPro-style cameras in terms of wide lens quality. Both the iPhone 11 Pro and the Samsung Galaxy S20 Ultra 5G camera arrays include a 12 MP ultra-wide-angle lens with a shorter 13mm focal length that delivers a slightly wider 120-degree field of vision. This makes them great picks for landscape photography fans as well. 
If the outdoors inspires you to be active, get even more from your smartphone. Try  these health apps for iOS or Android.
The best camera phones for video.
Trying your hand at TikTok? Taking lots of videos of your kids to send to the grandparents? You're going to want a phone that records at a high resolution and offers the kind of memory you'll need to store your videos.
The Google Pixel 4 and iPhone 11 Pro can both record 4k video — that means its resolution is 4 times greater than that of a typical camera phone. Keep in mind that the iPhone, which is more expensive, has a higher frame rate to capture more frames per second of the video; this may be preferable if you're looking to try your hand at slow-motion videos or if you record a lot of sports. The Samsung Galaxy S20 is able to record at 8k, which is the highest video resolution currently available on smartphone cameras. Finally, if you're getting an Android, consider upgrading the size of the SD card to help store all those high-quality videos.
Need great Bluetooth headphones to listen to your new video? Try these options.
The best camera phone for you is out there.
Whether you use your photos to fill picture frames, create photo books, or sell professionally, there is a great camera phone that fits your budget and needs. Look for the features that are important to you and the storage that makes taking (and keeping) photos as easy as possible.
This content is provided for information purposes only. All information included herein is subject to change without notice. Verizon is not responsible for any direct or indirect damages, arising from or related to use or reliance of the above content.