Apps and devices for your mind, body and spirit
Want to sleep better, eat smarter or just move more? Your smartphone already comes with convenient, built-in apps like Apple Health or Google Fit. And there are loads of other apps, too, as well as wearable tech for everyone from kids to seniors. Here are some favorites to try. 
3 apps to improve your mind.
If you're constantly on the go, it's easy to forget to slow down and destress. Thankfully, there are apps that can help you combat stress and anxiety and stay on track so that you can enjoy downtime later in the day. 
1. Get better sleep with Pzizz.
The Pzizz app offers 3 ways to improve overall rest: Sleep, Nap and Focus modes. In addition to recording sleep habits, the app offers dreamscapes, music and imagery to help with breathing and muscle relaxation. Download here for iPhone and here for Android.
2. Boost mindfulness with Headspace.
What makes the Headspace app unique is that you can choose how you're feeling — "weathering the storm" or "deepening a practice," for example — and find a meditation or mindfulness routine to help. Journaling in the app also allows you to record reflections and check back in to see progress toward your goals. Download here for iPhone and here for Android.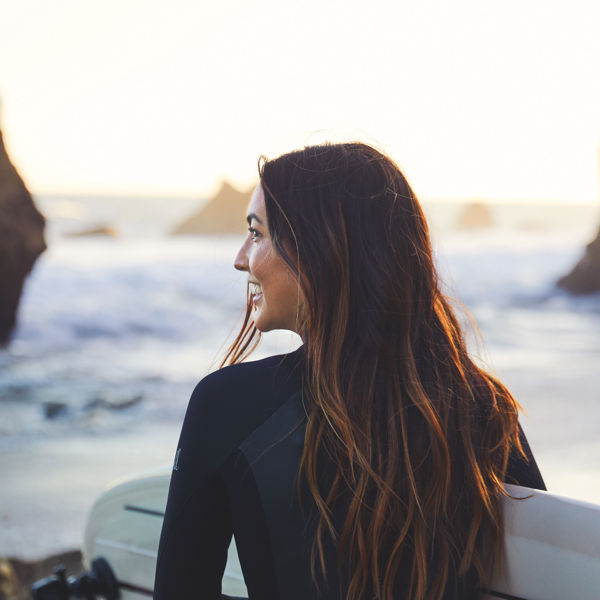 3. Encourage healthy habits with Productive.
Goal-setting is a great way to kick-start a better habit, and the Productive app lets you log and customize a positive streak. In addition to setting reminders, you can also peek back at how far you've come over the length of the streak — or even just feel good about completing a one-time goal. Download here for iPhone and here for Android.
3 apps to improve your body.
Between work, making time for family and friends and crossing things off a to-do list, working out can sometimes become an afterthought. But with these 3 apps, you can get your sweat in whenever, wherever. And they offer various class lengths so you can tailor your workout to fit your schedule. 
1. Find fitness on-demand with Beachbody On Demand.

Lots of people have moved workouts to their homes and shifted workout schedules, too. Apps like Beachbody On Demand allow you to tap into a range of fitness classes — everything from cardio to yoga — when you need them. Many are set up with several weeks of options so you're not stuck doing the same routine over and over. Download here for iPhone and here for Android.
2. Ramp up running with Nike Run Club.
Detailed stats let runners of every stripe, from 5Kers to marathoners, see not only pace but calories and elevation gain. And, because most runners love a little competition, the app lets you set up challenges with fellow runners and listen to guided runs by coaches. Download here for iPhone and here for Android.
3. Coordinate your workout equipment with Peloton.

No longer do you need to use your at-home workout gear in isolation. Both the Peloton Bike and Peloton Tread, for example, integrate with a membership-based Peloton app. That app offers on-demand workouts and live classes — like a fitness facility for your home. Download here for iPhone and here for Android.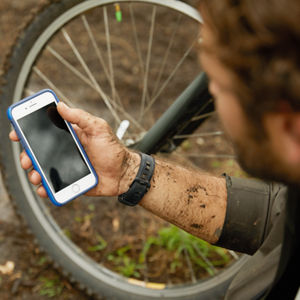 3 apps to improve your spirit.
Even if it's one hour or 5 minutes, we all need a little "me" time. Whether it's reading a book, journaling or getting a good stretch in, how you choose to spend that time is totally up to you. 
1. Find your Zen with 5 Minute Yoga.
Not everyone has time every day for 30 minutes of exercise. The 5 Minute Yoga app comes to the rescue, with targeted sessions focusing on both strength and flexibility. A timer helps you keep track of how far along in the session you are. Download here for iPhone and here for Android.
2. Surround yourself with positivity with Motivation.
Whatever you need — encouragement for work, a simple pick-me-up or a boost in self-esteem — Motivation has hundreds of quotes to help you stay positive throughout the day. This self-help app lets you customize how many quote notifications you get a day as well as the timeframe you'd like to receive them. Download here for iPhone and here for Android.
3. Help with personal growth with Remente.
Wellness habits include all sorts of things, from reducing stress to getting more steps. Remente helps you set goals and journal about progress; it also offers insights into assessing progress with courses. And it integrates with Apple Health and Google Fit, too, to incorporate any health stats captured by your phone. Download here for iPhone and here for Android.
3 wearables that offer more than the basics.
Every smartwatch, including the Apple Watch, Fitbit and Galaxy Watch, comes with an app that also makes it easy to capture and review fitness stats, from heart rate to elevation gains. If you need a good option to get started on heart rate tracking and sleep, as well as general activity, consider the Fitbit Alta HR. It's a slim fit for the wrist and also provides useful info such as calories burned. 
Use tech to improve your overall wellness.

Whatever your wellness goals and whatever activity you prefer, there's an app that integrates with your smartphone. Get the encouragement and reminders you need to keep your mind and body strong and healthy with fitness apps and wearable tech.
This content is provided for information purposes only. All information included herein is subject to change without notice. Verizon is not responsible for any direct or indirect damages, arising from or related to use or reliance of the above content.