How to Record Audio on Your Smartphone
You don't need expensive audio equipment to create a great recording.
Smartphones have changed the way we share photos and videos—and the same is true for audio, too. The sound of your mother's voice, a child's laughter or a lullaby can be easily captured if a smartphone is handy. But if your interest is more journalistic or artistic, your smartphone audio recordings can be added to a photo gallery, converted into a podcast or ringtone.
So take a minute to think about what you'd like to record, and consider these quick tips to record audio on your smartphone.
Find the microphone.
Most smartphone microphones are located on the back of the phone, near the bottom of the handset.

When you start recording, you'll want to point the phone's microphone in the direction of the person speaking.

If you're holding the smartphone, make sure your hand isn't covering the mic.

If you're recording your own voice, it's also a good idea to keep a reasonable distance between your mouth and the microphone to ensure you capture a clear audio recording.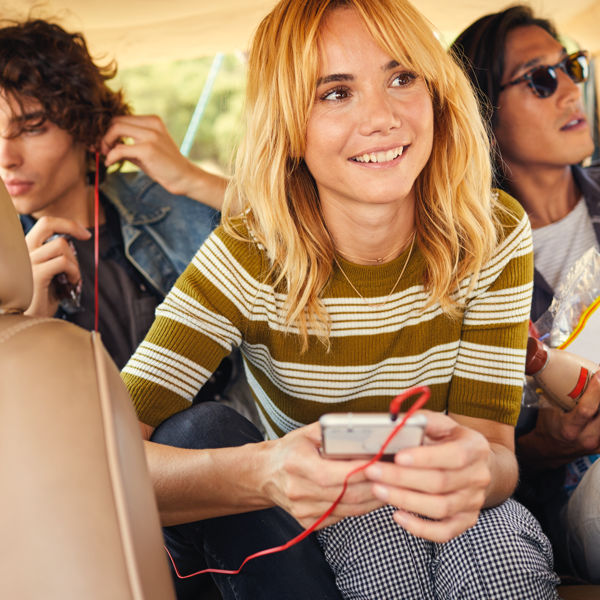 Take recordings and transfer them to your computer.
Some Android™ devices, like the Samsung Galaxy S23+, come with a voice recording app pre-installed.

Hit the red record button when you want to start the recording, and then once again to stop it. From here, you can hit the button again to continue recording, or save the file to your recording archive.

If you want to transfer your short recordings to your computer, simply send the audio file to yourself via email, open the email on your computer and download the file. For longer recordings, you can connect your smartphone to your computer via a USB cable to transfer the files.
Tips for recording audio.
You don't want to get a phone call while you're trying to record, so switch on your phone's airplane mode before you press record.

Find a nice, quiet room. A coffee shop or a noisy restaurant isn't an ideal location, but if you have a phone like the Apple iPhone 14 which has a digital microphone that filters out the sounds you don't want, you can capture a good recording even in loud environments.

Check for wind. Even a mild breeze blowing directly into a sensitive microphone can overpower the sound of someone talking. If you need to be outside, move somewhere out of the wind.

Instead of speaking loudly, try to get closer to the noise source. This will create a more intimate and natural sound.
Apps to go audio pro.
There are several apps that take your smartphone's voice recording abilities to the next level:
Smart Voice Recorder is designed for high quality, lengthy voice recordings. It also automatically skips relative silence, so you can record your roommate who is always talking in his sleep!

Tape-a-Talk Voice Recorder allows for easy syncing to Dropbox, so that you can access your audio files on your computer and share them with friends, family or colleagues. You can also pause, rewind and fast forward from within the app, so there's no pressure to get the perfect recording on your first take.

Voice Recorder has an easy search function so that you can find past recordings by title or date, and it also makes it easy to send files via email or use your recordings as ringtones.
Ready, set, record.
Whether you're saving a moment for later, or capturing a voiceover for a video, you want to make sure that your audio is clear and enjoyable. Check out the apps and features listed above and start recording today.
Related Pages
Verizon +play
Add, manage, and cancel all your subscriptions in one place. Plus get discounts.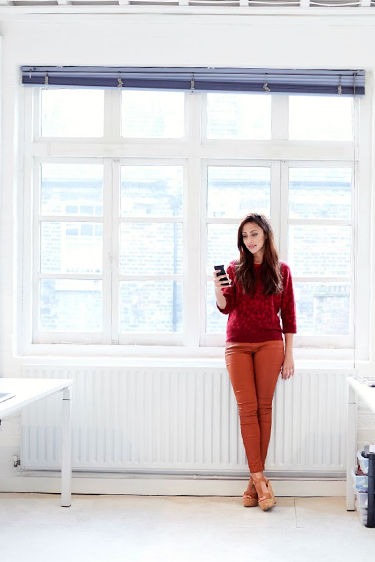 Verizon Deals
Check out the latest deals from Verizon on smartphones, accessories and more.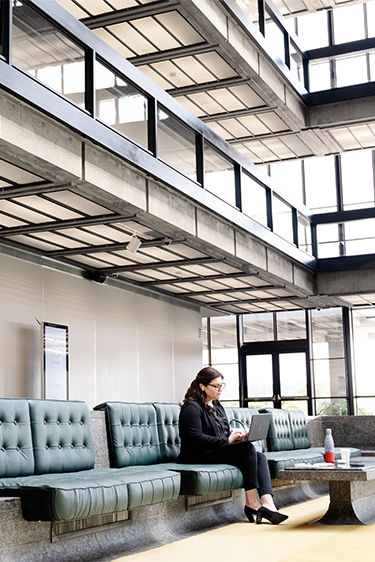 Customize your Verizon Unlimited Plan
Only pay for what you need. Check out our latest unlimited phone and data plans.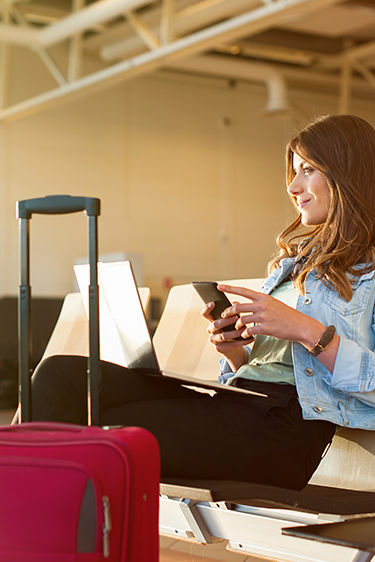 Reviewed by the Verizon Editorial Team. This content is provided for information purposes only. All information included herein is subject to change without notice. Verizon is not responsible for any direct or indirect damages, arising from or related to use or reliance of the above content.