Why connect your PS4 to hotel Wi-Fi when you can do this?
We've all been there– you go out of town, bring your PS4 or other gaming console along, and realize the hotel Wi-Fi isn't working with your console, or you want to connect to your own secure network. You may be experiencing high lag or other issues associated with a slow internet connection, and find that it makes gaming nearly impossible. Or, you try to log in on hotel Wi-Fi only to find it requires access to a webpage, which your console can't pull up. If this has happened to you, consider this: why connect your PS4 to hotel Wi-Fi, when you can experience gaming on your own 5G1 hotspot instead?
Experience ultra-fast speeds with a Verizon 5G hotspot.
Say bye-bye to public Wi-Fi when you have Verizon 5G Ultra Wideband. Verizon 5G Ultra Wideband is faster and safer than public Wi-Fi2, so you can say goodbye to slow speeds when you need to get online, on the go. Be your own hotspot and worry less about hackers or snoopers, and continue to game even when you're staying in a hotel or away from home when connected to 5G Ultra Wideband. 
In terms of security, enabling your own 5G hotspot allows you to join a secure network that you trust. This means you are aware of who can join and access your own personal hotspot, creating your own password-protected hotspot and thus, controlling who has access. This may be a good option for those who are concerned about data breaches that can occur on public Wi-Fi networks, offering a secure connection that you're personally in control of. 
How to set up a Verizon 5G hotspot.

If you have Verizon 5G, you should be able to set up a mobile 5G hotspot from your smartphone. Instead of connecting your PS4 to the public hotel Wi-Fi network, you can connect to your phone's hotspot instead by doing the following:
How to turn on mobile hotspot with iPhone:
Go to Settings > Cellular > Personal Hotspot or Settings > Personal Hotspot.

Tap the slider next to Allow Others to Join.
How to turn on mobile hotspot with Android:
Go to Settings > Network & internet > Hotspot & tethering > Wi-Fi hotspot

Toggle on Use Wi-Fi hotspot.
Note, if you don't see the option for Personal Hotspot, contact Verizon support to make sure that you can use Personal Hotspot with your current 5G unlimited plan.
Once your mobile hotspot is turned on and other devices are allowed to connect, your PS4 or other gaming console should be able to identify and connect to your 5G hotspot as it would to any other Wi-Fi network. 
More tips for gaming on the go.

Gaming on the go doesn't just mean gaming on your console when you're out of town– with Verizon 5G Ultra Wideband you can also experience console-quality gaming on your phone. 5G Ultra Wideband is fast enough to power your mobile gaming experience, even when you're on the move.
So, next time you find yourself asking "how do I connect my PS4 to the hotel Wi-Fi?", consider connecting to your Verizon 5G hotspot instead. Don't have Verizon 5G? Shop Verizon's 5G plans today.
1. 5G Ultra Wideband available in select areas. 5G Nationwide available in 2700+ cities.
2. Public Wifi speeds from March 2021 based on Opensignal independent analysis of measurements recorded during the period December 19, 2020 – March 19, 2021 © Opensignal Limited.
Other related terms: how to connect PS4 to hotel wifi, 5G hotspot, verizon 5G hotspot, 5G mobile hotspot, cloud gaming, mobile gaming
Related Pages
Verizon +play
Add, manage, and cancel all your subscriptions in one place. Plus get discounts.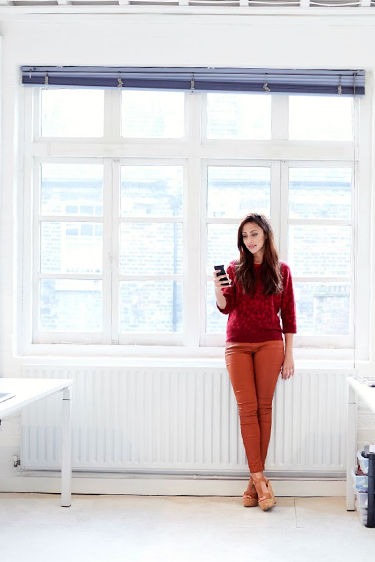 Verizon Deals
Check out the latest deals from Verizon on smartphones, accessories and more.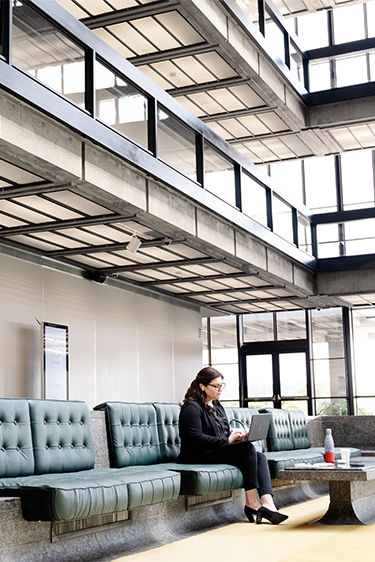 Customize your Verizon Unlimited Plan
Only pay for what you need. Check out our latest unlimited phone and data plans.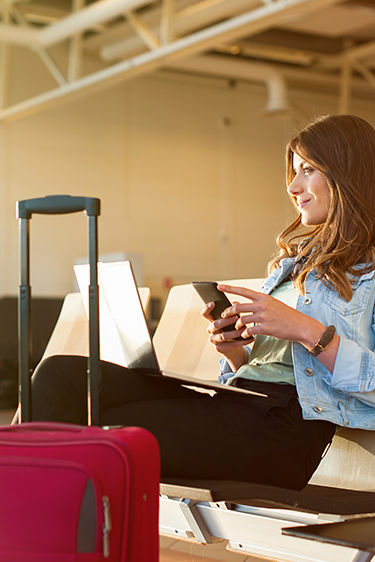 Reviewed by the Verizon Editorial Team. This content is provided for information purposes only. All information included herein is subject to change without notice. Verizon is not responsible for any direct or indirect damages, arising from or related to use or reliance of the above content.