How to preserve smartphone battery life when traveling
Losing battery life on the road when you need it most? Check out our top picks for chargers that keep you powered on the go. 
Whether you're taking a day-long hike, spending a day (and evening) at the beach or jetting off on a business trip, the last thing you want is for your smartphone's battery to die when you're hoping to snap a picture, get some work done on-the go or simply check in with your family.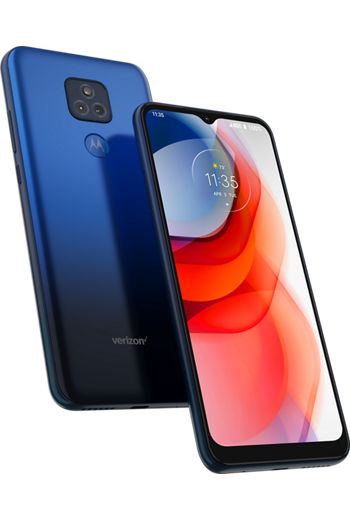 Use battery-saving mode.
Many smartphones not only have an Airplane Mode, but also a Power Saving Mode and an Extreme or Ultra Power Saving Mode, which puts all but the device's most essential features to sleep. You can access all of these options in Settings. Some devices even have batteries known for their long-lasting power. The Motorola moto g play (2021) has a 5,000 mAh battery that has up to 3 days of power.1 This device lets you move between work and play without the worry of draining your battery. 
The Samsung Galaxy S21 5G is also known for its battery power. This device features an all-day intelligent battery that allows you to work, share, watch and more. This smart battery powers up to more than 50 percent charge in just 30 minutes2 and adapts to your unique usage habits to conserve energy, so you enjoy peak performance all day and night.1
Take a look at your settings. 
If you prefer to manage the power restrictions on your own, start by shutting down all unnecessary apps and hardware (Wi-Fi, Bluetooth, GPS) before leaving home. Be sure to update your apps as well, since upgrades often include power-saving measures. Next, choose a dark wallpaper and turn off the vibrate and automatic brightness functions. Finally, reduce the screen timeout option to 30 seconds or less. For a complete breakdown of your power consumption, check out the 'Battery' tab in your Settings.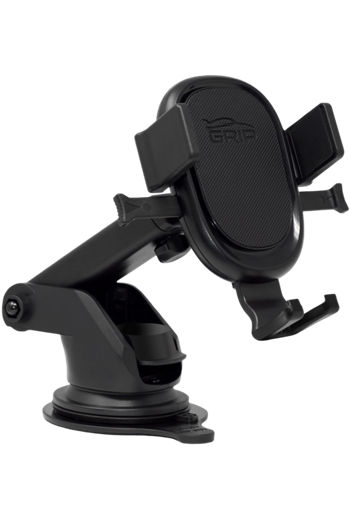 Charge up with an accessory.
If you're a frequent flyer or just someone who relies heavily on a smartphone for work (which is many of us), you may want to think about investing in extra power for when you're on-the-go. The Nimble Eco-Friendly CHAMP 10k PD Portable Charger, for example, holds up to 3 full phone charges and is Power Delivery compatible.1 It's made with REPLAY 72.5% post-consumer plastic, so it's eco-friendly while still providing a high-quality charging experience. And with dual USB-A and USB-C ports, you can charge up to 2 devices simultaneously.
And then there are car charging options to suit almost any need when you're on the road. GRiP All-in-1+ Wireless Charging Mount wireless charger mounts to your windshield, air vent, CD slot or dashboard for a safe hands-free drive. The mount's expandable design and retractable legs accommodate phones of different sizes.
And it doesn't matter whether you're driving a car, RV or boat, or just want a convenient wireless charging pad for your desk, this charging mount is designed to go where you go so you use your smartphone without thinking twice about power. 
When you don't have a vehicle at your disposal, consider mophie powerstation wireless XL  or Sony's 10,000 mAh Portable Power Supply. They offer different but helpful advantages, depending on your needs. The powerstation is compact, but has plenty of power for a single phone or USB-enabled device. The Sony charger includes dual outputs, so if you have multiple devices, you don't have to pick which one to charge. For a little extra power in your pocket, consider a mophie pack. Not only will a mophie pack extend battery life, but it also protects your phone from the basic wear and tear of traveling. 
When you get right down to it, there's no excuse for not being able to capture that breathtaking moment, a fun experience with your child or easily reply to work email. All you need to do is plan ahead and know the devices and accessories that will support your journey. Be sure to check out our full selection of accessories on Verizon's car and travel page today.
1. Based on average battery life under typical usage conditions. Average expected performance based on typical use. Actual battery life depends on factors such as network, features selected, frequency of calls, and voice data, and other application usage patterns. Results may vary.
2. Superfast (25 W) charger sold separately. Use only Samsung-approved chargers and cables; do not use any worn or damaged chargers or cables; incompatible charger or cable can cause serious injuries or damage to your device.
The above content is provided for information purposes only. All information included herein is subject to change without notice. Verizon is not responsible for any direct or indirect damages, arising from or related to use or reliance of the above content.