4 reasons why Google Home is tailor-made for off-campus college students
This smart-home device does a lot more than play music and find the square root of 7,687.
Google Home is a valuable tool in every room, capable of answering questions, following commands and lending assistance all over the house—even a house off-campus, where students are busily maintaining their study-work-play balance.
Part research assistant, part personal secretary and part entertainer, Google Home juggles as many hats as university students, making it the ideal companion for anyone who needs a quick math computation, directions around town, news and weather or a party DJ.
With all its functionality, it's no wonder Tech Radar says that "as far as roommates go, it's one of the best you'll ever have." Here are  4  reasons why Google Home fits right into the off-campus lifestyle.
Plus, it's easy to set up and install. College students will have no problem getting this up and running in no time.
1. It's an academic lifeline.
Need a quick Spanish translation or conversion from inches to centimeters? At its most basic level, Google Home is a hands-free, on-the-fly search engine. That type of real-time fact-check can be a lifesaver for a student writing on deadline or working through a problem set.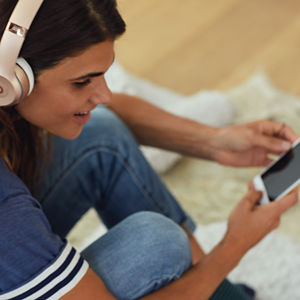 "Ask math questions, get history help, or learn geography facts," writes USA Today. "[Or] try something trickier, like, 'OK Google, what's quantum theory?'" Stumping Google Home isn't easy.
2. It keeps a tight schedule.
College students have a lot to juggle, from seminars and study groups to intramurals and parties. Google Home makes it less likely that you'll miss that internship interview or 8 a.m. biology lab. Simply ask Google Home to access your calendar to receive rundowns on demand and set reminders for specific times and locations.
Do the housemates need some organizational assistance too? "Google has superior multi-user functions," writes PCMag.com. "The Home can recognize up to six people's voices and seamlessly switch between their accounts and preferences." Translation: No one will show up at a physics seminar when they should be at Chem 101.
3. It's fun at parties.
Easy access to Google Play Music means a 35-million song catalog to soundtrack your next house party. "We tried for an hour to find a song that Google Home couldn't pull up, to no avail," writes Tech Radar. And with a growing selection of compatible third-party apps, you can set the temperature, adjust the mood lighting or even call a cab for friends at the end of the night.
For quieter evenings in, Google Home still has you covered. Connect it to a Chromecast-enabled device to upgrade your Hulu Plus, Netflix or YouTube experiences. "Toss videos or photos up on your TV," suggests Digital Trends. "[Or] play Google Play movies with your Home device."
4. It'll feed you (sort of).
A hectic schedule can lead to some missed meals—especially if a student is cooking for themselves. But Google Home can help with those quick bites before class or during study breaks. "If you're running late or don't want to wait in line for breakfast, you can actually use Google Home to order something to eat before you've even fixed your hair," writes CNET. "Just say, 'Hey Google, let me talk to Dunkin' Donuts.'
Other Google Assistant-connected food outlets include Starbucks, Whole Foods and Domino's, plus your device can remember favorites and previous orders. Your mother might suggest you "talk to" a few vegetables now and then, too, but hey, it's college. No matter your approach, Google Home can help.
Learn more about Google smart home devices and accessories, available from Verizon and be sure to visit our Smart home page to find out more about how you can create a connected home.
Related Pages
Verizon +play
Add, manage, and cancel all your subscriptions in one place. Plus get discounts.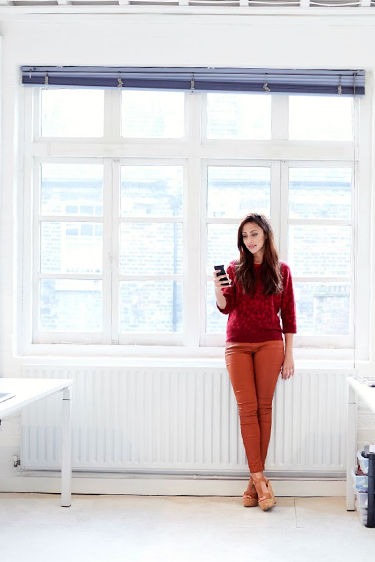 Verizon Deals
Check out the latest deals from Verizon on smartphones, accessories and more.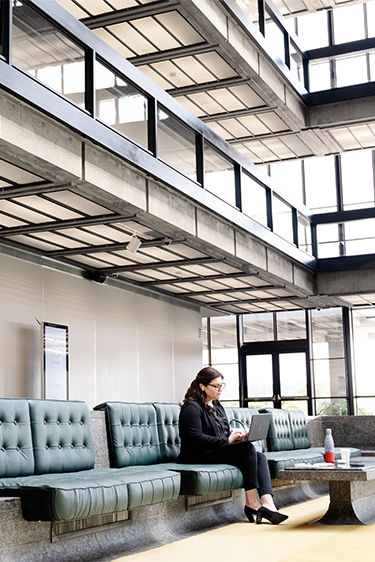 Customize your Verizon Unlimited Plan
Only pay for what you need. Check out our latest unlimited phone and data plans.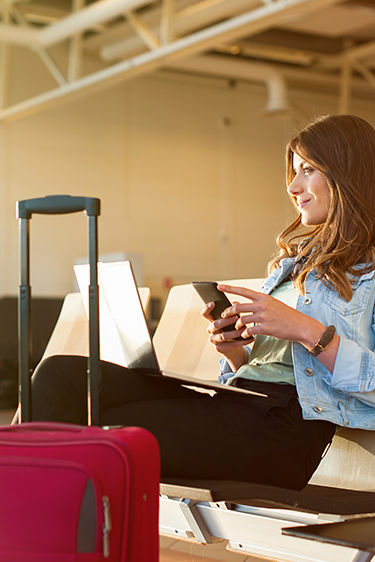 Reviewed by the Verizon Editorial Team. This content is provided for information purposes only. All information included herein is subject to change without notice. Verizon is not responsible for any direct or indirect damages, arising from or related to use or reliance of the above content.