Verizon apps and tools to promote safer driving
These digital co-pilots help keep your attention on the road ahead.
Texting while driving is banned in 47 states and Washington, D.C. And yet, an estimated 341,000 to 910,000 crashes are thought to have been caused by texting and driving in 2013, according to the most recent data from the National Safety Council. The numbers tell the story: Texting while driving is unsafe.
That's why there's such a slew of apps and tools out there designed to save drivers from themselves. These apps offer to block texting on a smartphone, encourage drivers to pay attention to the road or send messages in a way that doesn't distract from the task at hand. They're designed to encourage safer, more attentive driving in a totally connected world.
As for Verizon, we offer select services and tools that take smart, innovative approaches to helping keep all road users safe.
Verizon has technology solutions and services to assist in safer driving, including HUM by Verizon and Verizon Smart Family.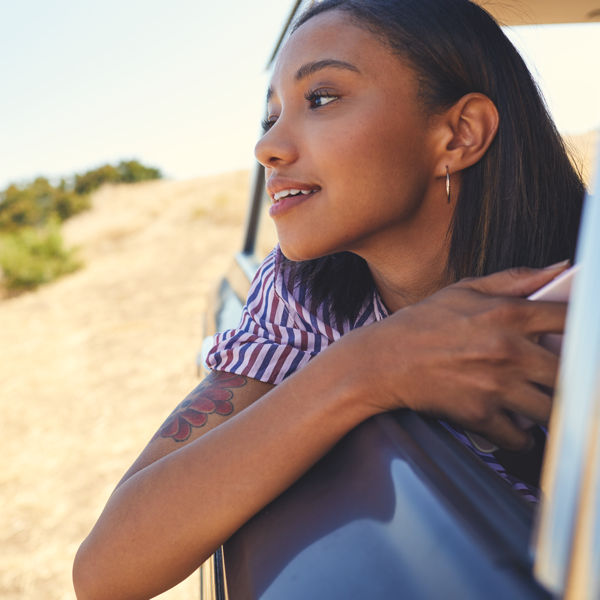 HUM by Verizon.
Hum is the connected car system that uses an app and a device connecting to the vehicle that makes driving safer and more convenient and works much like a fitness tracker and app. A small device plugs into the car's onboard diagnostics port, often located near the steering wheel, and the app compiles weekly safety scores based on hard braking, speeding, rapid acceleration, and sharp turns. The app shares real-time vehicle GPS tracking and location, along with crash detection, and roadside assistance. Set speed and boundary alerts and get notified in real-time when the vehicle is speeding, perfect for a teen driving education. It also features calendar reminders for oil changes and maintenance. 
Explore all Hum products and offerings and see if they work with your vehicle's make and model.
Verizon Smart Family.
Additionally, Verizon offers the Verizon Smart Family app, which gives you tools to help you
monitor your kids' tech use, location and driving insights along with crash detection. The Driving Insights feature provides parents a view into their child's driving activity detected through motion activity from the child's mobile device. Parents will receive a driving score that includes events such as:
Speeding

Phone usage while driving

Hard braking
You will also be notified by the Smart Family app if there's been a potential crash involving your child.*
* Smart Family will not contact or dispatch 911 or other emergency services automatically.
The above content is provided for information purposes only. All information included herein is subject to change without notice. Verizon is not responsible for any direct or indirect damages, arising from or related to use of or reliance on the above content.