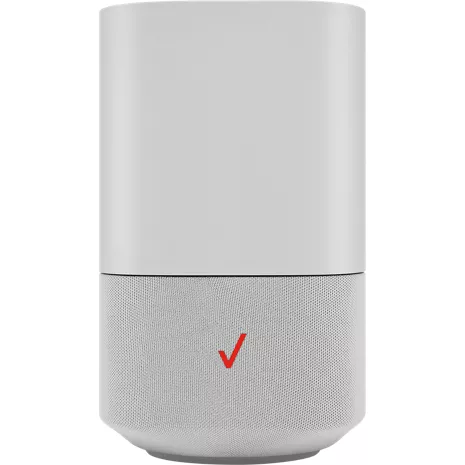 Overview tab selected 1 of 4
Overview Section Start
The Verizon 5G Home Internet Wi-Fi Extender is a voice-enabled extender that comes with Alexa capability. This product is available only to customers with 5G Home Internet service. To learn more and to check if your home address is 5G-ready, please visit verizon.com/5g/home.

Based on the size of your home, we recommend the following number of additional extenders for your 5G Home service:

1600-3200 sq. ft. = Router + 1 Extender
3200-5000 sq. ft. = Router + 2 Extenders
5000-6600 sq. ft. = Router + 3 Extenders
Reviews
27% of reviewers recommend this product.
The Verizon 5G home internet devices have very poor WiFi
I ended up installing a separate Linksys wireless router on the 5G home internet cube and then used an linksys extender. I only get 200 mps when a foot from Verizon router but less than 50mps more than a few yards away. I switch to Likssys router and I can move to another room and still get 100mps. Really crappy Verizon products that need better products to connect to make it work
The Verizon Team - 3 days ago
Thank you for taking the time to share your feedback. We aim to provide the best routers that will maintain a fast and stable internet connection. Please feel free to connect with our amazing support teams at https://www.verizon.com/support/ and they'll be happy to work with you to find the best resolution.
Very easy to install with easy instructions.
WiFi Booster . 18 days ago
Yes, I'd recommend this product.
I ordered the Wi-Fi extender on the Verizon app. It arrived when expected. The instructions were very easy and very self-explanatory. It took about 10 minutes to connect, pair, and set up. It is working perfectly.