Cell phone guidelines for middle schoolers: what you should know
Should your middle-school-aged kids have smartphones? How can you keep their digital identities safe? Child safety experts weigh in with tips to protect your kids.
If you're the parent of a kid in middle school, you may be wondering if he or she is ready for a smartphone. Here's the low-down when it comes to children 11 to 14 years old having smartphones.
Establish ground rules from the start.
Dr. Elizabeth Englander, a psychology professor and director of the Massachusetts Aggression Reduction Center at Bridgewater State University, says parents often think their child's biggest online threat is from predators. It's actually messages from their peers. The Pew Research Center reports 75 percent of all teens text.
"When young children are given devices with no rules and no training, some types of misbehavior increase," Englander says. "Most notable are unintentional problems with peers—kids don't realize how their words will appear or will exacerbate problems."
Doug Fodeman, co-author of A Parent's Guide to Online Safety, adds that it's important to teach kids to be kind online, a place where it's easy for hurtful comments to be written anonymously and through apps like Whisper.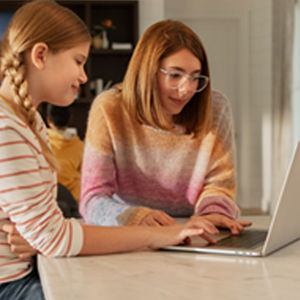 Englander says it's important to create rules such as having kids contribute to the monthly phone bill, and making sure their smartphones are turned off before bedtime. Fodeman adds that parents should know all of their child's passwords, and even encourages logging in to the child's account to see what he or she is looking at. If a child is downloading a bunch of anonymous apps, for instance, that may be reason for concern.
"Any type of app that's going to promote anonymity is going to promote bullying," Fodeman says.
Other experts recommend designating technology-free zones, like after 8 p.m. on school nights, or at the dinner table. Parents may also want to set rules about uploading anything to social media or downloading apps that can track a child's location.
Control and monitor your kid's online activity.
Fodeman believes monitoring your child's device is critical because it sets boundaries that help kids learn what's acceptable and appropriate behavior. It also gives them the opportunity to excel.
"Any teacher will tell you that if you set expectations for children's behavior, they will rise higher to meet those expectations," he says. "If you don't set expectations, it's more likely behavior will basically disintegrate or get worse."
Parental control apps such as Verizon FamilyBase® can help set boundaries. You'll get information on your children's smartphone activity, including whom they're talking to and what they're downloading.
With FamilyBase, you can remotely lock your child's devices for certain times of the day or week, such as when they're in school, or even limit the amount of texts or data they use so you won't be charged for overages. Learn more about Verizon FamilyBase and how it works here.
Another good option is My Mobile Watchdog. Through the app's "Parent Portal" web service and app, you can get real-time updates on what your child is up to.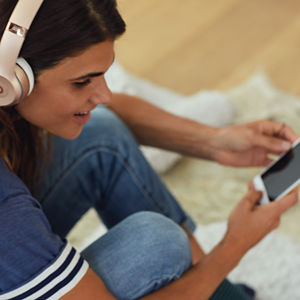 My Mobile Watchdog lets you keep tabs on your kid via GPS location tracking, and reports on your child's smartphone activity—including webpage visits, applications and text messages—even ones that the child may delete. The app is available for Android™, iOS and BlackBerry® devices.
Keep an open dialogue.
Kids are spending more time on the web. According to Pew Research Center, 24 percent of teens said they go online "almost constantly," thanks to the accessibility on their smartphones, while more than half of those surveyed said they go online several times a day.
Bottom line? Talk to your kids about it.
"Having these conversations is important," Englander says, "because A, you're modeling for your child how to use technology in a thoughtful way and B, if parents don't talk with their children about technology, those kids are much less likely to go to their parents if something fishy does happen."
Check out a complete parents' guide to kids and tech on Verizon's Family Tech page and learn about the best technology and devices for kids as well. 
This content is provided for information purposes only. All information included herein is subject to change without notice. Verizon is not responsible for any direct or indirect damages, arising from or related to use or reliance of the above content.