How do virtual doctor visits work?
Virtual doctor visits are becoming a standard offering across the country, with 76% of hospitals offering some form of telehealth support. They are a valuable option for people who are confined to their homes for a variety of reasons, or even for those who don't have the time or money to spare on making a trip to the doctor's office. A virtual doctor visit is a simple matter of using video conferencing software to speak to a doctor rather than going to see them in person.
Types of Virtual, Phone, and Telehealth Appointments
Telehealth services are especially useful for visits that do not require detailed physical exams or lab testing. Some common types of appointments held through video conferencing software are:
- Behavioral health and counseling;
- Health education;
- Follow-up visits;
- Medication management;
- Health screening; 
- Allergy-related visits;
- Seasonal flu-related visits;
- Visits relating to sinus problems;
- Visits relating to gastrointestinal problems;
- Rural specialty care.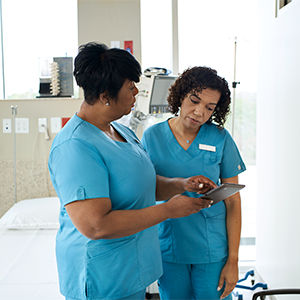 On the flip side, doctor's appointments that should not be done virtually include:
- Visits relating to chronic conditions;
- Visits relating to broken bones or sprains;
- Wound care;
- Anything requiring lab testing;
- Anything that may require emergency interference.
Who can use telehealth services?
Anyone can use telehealth services, but they may be especially useful to:
- People with a mobility disability;
- The elderly;
- Parents;
- People with busy work schedules;
- People who travel for work;
- People with agoraphobia;
- People with social anxiety;
- Rural and remote populations.
Additionally, as 5G coverage expands to include more of the U.S., the ability for more households and caregivers to utilize telehealth effectively may also increase.
Are virtual doctor appointments covered by insurance?
This entirely depends on the type of visit and your insurance provider. In some cases Medicaid does cover telehealth services, although exact benefits depend on the state. Although some coverage, both private and assistive, were temporarily expanded in response to the 2020 COVID-19 pandemic, telemedicine options are also expanding in general.
In fact, according to the Medicaid website, "Telemedicine is viewed as a cost-effective alternative to the more traditional face-to-face way of providing medical care." So, it may actually benefit states to cover telemedicine under Medicaid. In order to check whether your insurance plan covers telemedicine, you should call your insurance provider.
Can I get a prescription through a virtual doctor's appointment?
Doctors can absolutely write prescriptions and refills through a virtual visit. In fact, it is often far more convenient for both the doctor and the patient, especially if that is the sole reason for the appointment.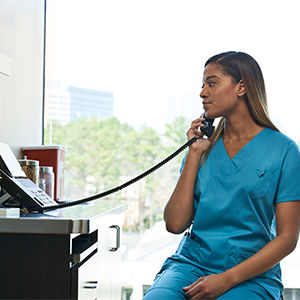 What tools do I need for a virtual doctor appointment?
You will need some basic tools in order to have a virtual doctor's appointment, including:
- Internet access;
- Video and audio access through a smartphone, tablet, or other mobile device;
- Peripherals such as a webcam or external microphone, if necessary;
- A video conferencing app, such as FaceTime, Zoom, Skype, or a specific platform or app associated with the provider. 
There are also certain steps you can take to facilitate a better-quality experience, such as ensuring that you have a high-speed internet connection, and a relatively new device. Furthermore, it is always a good idea to test out your internet, device, and video conferencing app beforehand to avoid issues during the appointment. Perhaps ask a friend to have a practice video call so that you can sort out any simple issues, such as a spotty internet connection, or issues with your camera or microphone, in advance. 
However, if you encounter connection issues during the appointment, the doctor will likely be able to accept a phone call in lieu of a video conference. 
How to prepare for a virtual doctor appointment.
As in the case of any doctor's appointment, there are certain things you must do to prepare. In the case of a virtual doctor's appointment, you should take the following steps:
- Gather and prepare your ID, medical history, and other relevant paperwork;
- Talk with your insurance provider to make sure you're covered;
- Provide any requested information to the doctor before the virtual meeting;
- Write down notes and questions before and during the doctor visit;
- Prepare your phone or device beforehand;
- Ensure that nothing is overburdening your local network;
- Eliminate distractions and choose a quiet location for your virtual meeting. 
Is a virtual doctor's appointment secure?
Some patients may be concerned about the security of a virtual meeting, as it is certainly possible for a third-party to hijack a video conference, someone to break into your personal network, or for phishing scammers posing as a healthcare professional to steal your personal information. However, there have been many developments to prevent these and other security breaches, and health care providers, in particular, take security seriously since they are dealing with very delicate, confidential information. For this reason, your health care provider may take some or all of the following precautions:
- The use of a specific app;
- The use of a specific platform for document sharing or signing;
- The use of virtual waiting rooms;
- Special links with instructions for how to connect to a system;
- Password protection.
It is also advisable for the patient themselves to take reasonable precautions, such as implementing security measures on their home network, and ignoring unexpected communications with their health care provider until the health care provider has personally confirmed its legitimacy. 
Overall, telemedicine is providing a new, easily accessible option that can save time and money for both patients and doctors.
This content is provided for information purposes only. All information included herein is subject to change without notice. Verizon is not responsible for any direct or indirect damages, arising from or related to use or reliance of the above content.