How to give a smartphone or tablet as a gift
It's hard to go wrong giving the gift of a smartphone or tablet. Here are some ways to make it the perfect present, no matter the occasion.
From birthday to holiday, graduation to retirement, there's one item that's appropriate for all of your gift-giving occasions: a smartphone or tablet.
Giving the gift of a smartphone or tablet shows you want your loved ones to be connected, informed, organized and entertained. Not many other gifts hold such promise. There are a variety of ways to make someone's day with the gift of a smartphone or tablet:
How to choose the right smartphone.
When it comes to smartphones, the list of things you can do with them keeps growing. Beyond video calling and texting, you can web-surf or game your way with ultra-fast 5G1 capabilities, take and share great pics and videos with portrait and cinematic photo and video modes, email friends, browse social media apps and catch up on the news. You can even read your favorite digital magazine or use your smartphone as a GPS device, health and fitness tracker, flashlight, radio or alarm clock.
With that in mind, think about how your loved one would use a smartphone. Do they travel a lot? Consider a compact design that makes it easier to carry around. Are they a fitness buff? Look for a smartphone that monitors their heart rate.
Here are some other features worth noting:
Large HD displays for better viewing, like on the Samsung Galaxy S21+ 5G. This feature is ideal for watching movies, playing games and working on the go.
Security features, such as face recognition on newer iPhone models, help keep data safe and secure.
Multitasking options help you get more done, with the capability to use split screen functionality, such as with the Motorola g power (2021).
Long-lasting battery life on some smartphones can allow video playback or music streaming to go on for hours on a single charge. 
Portrait and cinematic photography and video recording modes on new smartphones from Apple, Samsung, and Google provide benefits such as enhanced focus, the ability to capture true-to-life skin tones, automatic background blurring, and beyond. 
What operating system does it use: Android™ or iOS? iOS is great for those looking for compatibility with other Apple products (like the Apple iPad, the Apple Watch, and more), while Android™ may be better suited for those looking to pair with Samsung watches or other Android™ products. Learn which operating system is right for your loved one.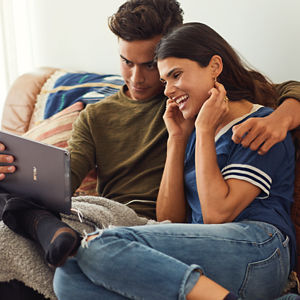 How to pick the right tablet.
But maybe your loved one would prefer a tablet, which would let them stay connected and entertained on the go while enjoying the benefits of a larger screen. And because a tablet is still more compact than a laptop, it could help them unwind, stay productive or get some work while out and about.
You'll also want to consider screen size and other features you think they'd need most. Verizon offers a variety of tablets that can take advantage of its 5G network. Some great options to check out include the Samsung Galaxy Tab S7 FE 5G or the Apple iPad 11-inch iPad Pro (2021).
Consider pay-as-you-go convenience.
If you want to gift a smartphone without taking on a regular monthly bill, you might want to look into giving the gift of a Verizon Prepaid monthly plan on a new 5G smartphone. For the gift that truly keeps on giving, add a little extra money to the account here and there so you can enjoy cool apps, ringtones, web surfing and more. Explore all Verizon's phone plan options here.
Great Verizon prepaid phones include the Samsung Galaxy A21, the Apple iPhone 12 mini and the TCL SIGNA. If there's already a smartphone on hand, it's easy to activate it online. Get more data when you need it with our flexible data packages.
Gift a smartphone or tablet.
You can save yourself time and a long-term commitment by purchasing a smartphone or tablet at retail price and letting your loved one sign up for the plan. There are new models available as well as  Certified Pre-Owned phones for a small budget. You buy the phone or tablet, and then let your loved one pay the charges for the services he or she wants.
When in doubt, go for a gift card.
Having trouble finding which smartphone or tablet to give? Think Verizon gift card, and give your special someone the opportunity to choose exactly the right phone or tablet. Choose from $25, $50, $75 or $100 cards to fit your budget. Use toward a new device or accessory purchase online or at any Verizon wireless store, or even to pay a Verizon wireless bill.
No matter the occasion, the gift of a smartphone from Verizon is sure to win you major points.
1. 5G Ultra Wideband available only in parts of select cities. 5G Nationwide available in 2700+ cities.
Related Pages
Verizon +play
Add, manage, and cancel all your subscriptions in one place. Plus get discounts.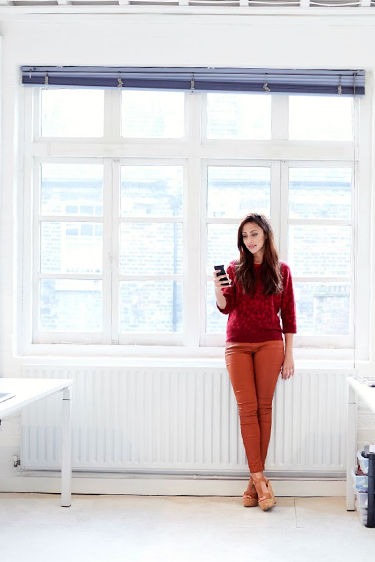 Verizon Deals
Check out the latest deals from Verizon on smartphones, accessories and more.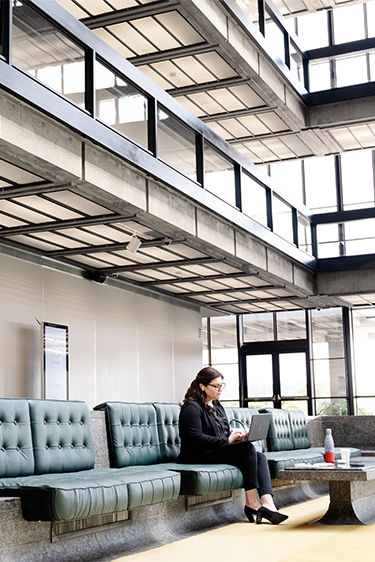 Customize your Verizon Unlimited Plan
Only pay for what you need. Check out our latest unlimited phone and data plans.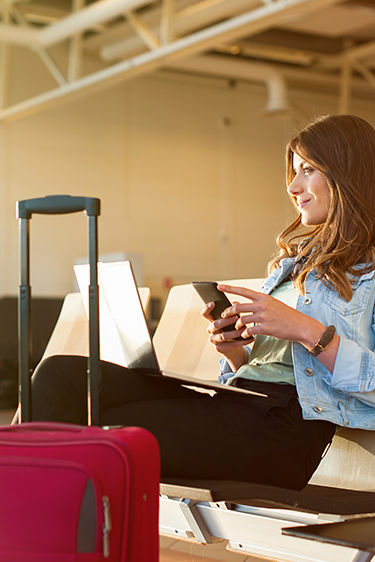 Reviewed by the Verizon Editorial Team. This content is provided for information purposes only. All information included herein is subject to change without notice. Verizon is not responsible for any direct or indirect damages, arising from or related to use or reliance of the above content.