YouTube TV review: Why you need a YouTube TV subscription
Whether you want to watch TV on the go or you just really, finally, want to cut the cord, there are plenty of ways to boost your entertainment options. One streaming service — YouTube TV — combines a lot in an easy-to-access package, but adds the bonus of live access, too. Here's what you need to know and how to sign up.
What is YouTube TV?
YouTube TV is a live streaming TV service, available nationwide, that gives you 3 ways to watch: on a mobile device, with your computer, or through a smart TV. Like every streaming service, YouTube TV uses an internet connection to deliver content. But it's the "live" capability that sets it apart from others. For example, you can watch the news in real time, as it is broadcast or catch your favorite shows during their regular time slots. 
There's another feature that makes YouTube TV a good option for busy schedules. Subscribers receive unlimited DVR storage space, meaning you're able to record favorite local and national shows and watch them when you have time.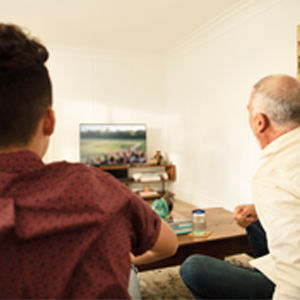 YouTube TV channel lineup
In addition to local stations, YouTube TV gives you national entertainment channels, too. That means you can tune into ABC, CBS, FOX, NBC, Telemundo and PBS, but you can also check out everything on The CW, HGTV, BBC, Sundance TV, TNT, Disney Junior, National Geographic, E!, Bravo and Cartoon Network. Sports get plenty of attention on YouTube TV, too — everything from the wide appeal of ESPN to the more specialized options of Golf Channel, NBA TV, MLB Network, Tennis Channel and more.
YouTube TV price and set up
Thanks to the internet, YouTube TV doesn't require a cable box, installation appointments, annual contract or equipment rentals. In fact, YouTube TV costs less per month than the average cable bill.1 If you're already a Verizon customer, simply sign up through the My Verizon app; tap "Menu," then "Account" and finally "Add-ons." From there, navigate to the Entertainment tab where you can enroll in YouTube TV. If you aren't currently a Verizon customer, you will need to either switch to Verizon for your cell service or switch to 5G Home Internet, and then add YouTube TV to your account.
For any YouTube TV Verizon customer, the first month is free. After that, streaming YouTube TV is $49.99/month for 1 membership with up to 6 accounts per household. There's also the option of adding premium networks including Fox Soccer Plus, SHOWTIME, STARZ and others for an additional monthly fee.2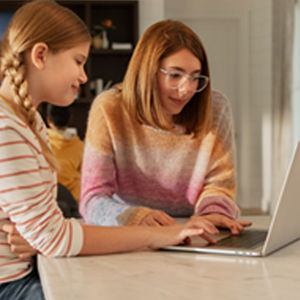 YouTube TV Devices: Apple, Android, and More
On smart phones and tablets, you'll need the YouTube TV app downloaded for smart devices and TVs from either the App Store or Google Play. (One note: iPhones and iPads must run iOS 10 or later, and Android smartphones and tablets must run L or later.) On a computer, go to tv.youtube.com/ to view content. (For best viewing, make sure to download the latest version of Chrome or Firefox.)
Streaming YouTube TV on a TV can be done a number of ways. If you have a smart TV, download the YouTube TV app. Or you can connect your TV with any compatible streaming device such as a Roku player, Apple TV or Firestick device such as Amazon Fire TV Stick 4K or Amazon Fire TV Cube. Finally, you can cast — or mirror — content playing on YouTube TV from your phone or tablet straight to your TV. (Find a full list of supported devices here.)
YouTube TV add-ons and other streaming services 
There's lots to explore on YouTube TV — and in other streaming services, too. For example, Disney+ — which gathers movies and shows from Disney, Pixar, Marvel, Star Wars, National Geographic and more — is free for 12 months for Verizon Wireless customers with Unlimited phone plans and new 5G Home or Fios Home Internet.2
YouTube TV and Verizon let you cut the cord easily.
You have options when cutting the cord, but YouTube TV offers unexpected flexibility by letting you record shows at your convenience as well as catch programming when it's happening. Signing up through Verizon makes the process simple. Don't miss out on the entertainment you want and the news you need with YouTube TV. Find detailed instructions here.  
1 https://www.marketwatch.com/story/read-this-before-you-pay-your-next-cable-bill-2019-10-03
2 All offers mentioned are subject to change without notice.
Related Pages
Verizon Plans
Learn more about Verizon Unlimited plans, and find one that fits your family.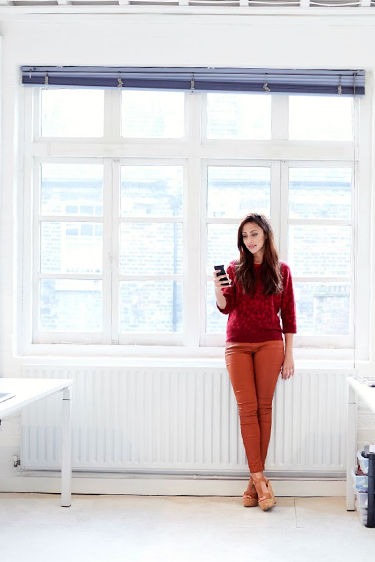 Verizon Deals
Check out the latest deals from Verizon on smartphones, accessories and more.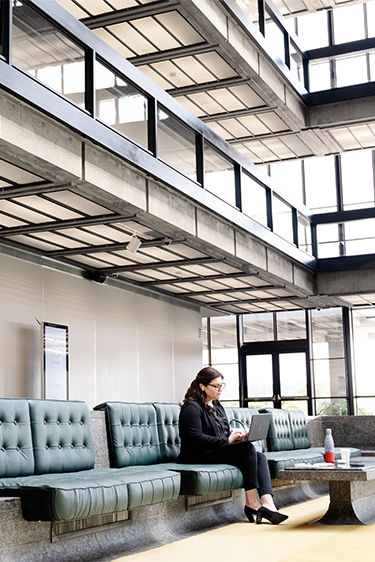 Mix and Match Verizon's New Unlimited Plans
Choose from our 5G unlimited plans - all on the same easy-to-manage account.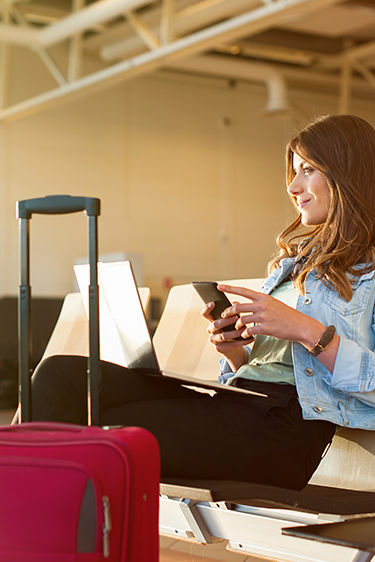 This content is provided for information purposes only. All information included herein is subject to change without notice. Verizon is not responsible for any direct or indirect damages, arising from or related to use or reliance of the above content.