What is the best order to watch the Marvel Studios films available on Disney+?
With almost fifteen years since the first Marvel Studios film and the beginning of the Marvel Cinematic Universe (MCU) hit the screen, catching up can be quite the daunting or fun task. But, with Disney+, catching up is much easier as all the movies are there at your fingertips. 
Verizon makes this even simpler by offering 6 months of Disney+ On Us when you get an Unlimited mobile plan, or you can grab The Disney Bundle, included with the 5G Play More and Get More plans.
Watching the Marvel Studios films on Disney+.
Watching the films in release order can be a great way to catch up on the MCU. In addition to following the story and not missing any of the details, there are also fun tags at the end of the films that give hints of the story to come. With a collection that is twenty-eight films and growing (including the recently released "Marvel Studios' Doctor Strange in the Multiverse of Madness"), as well as a stable of streaming TV shows, there's a lot of content to choose from. 
Release order also makes it easy to find where you left off. Check out the phase breakdown for the films that you can stream on Disney+, below.
Phase 1
Iron Man (2008)

Iron Man 2 (2010)

Thor (2011)

Captain America: The First Avenger (2011)

Marvel's The Avengers (2012)

Phase 2
Iron Man 3 (2013)

Thor: The Dark World (2013)

Captain America: The Winter Soldier (2014)

Guardians of the Galaxy (2014)

Avengers: Age of Ultron (2015)

Ant-Man (2015)

Phase 3
Captain America: Civil War (2016)

Doctor Strange (2016)

Guardians of the Galaxy Vol. 2 (2017)

Thor: Ragnarok (2017)

Marvel Studios' Black Panther (2018)

Avengers: Infinity War (2018)

Ant-Man and The Wasp (2018)

Captain Marvel (2019)

Avengers: Endgame (2019)

With the launch of Disney+, Marvel Studios has expanded their content to include not only theatrical films, but also streaming series that are now available to watch on Disney+ - now included with Unlimited plans from Verizon.
Phase 4
WandaVision (2021)

The Falcon and The Winter Soldier (2021)

Loki (2021)

Black Widow (2021)

What If...? (2021)

Shang-Chi and The Legend of The Ten Rings (2021)

Eternals (2021)

Hawkeye (2021)

Moon Knight (2022)

Doctor Strange in the Multiverse of Madness (2022)

Ms. Marvel (2022)
She-Hulk: Attorney at Law (premiering August 18, 2022)
How to watch the Marvel Studios films on Disney+.
Now that you know which order to tackle it in, the next question is how. While all of these films are great on a big TV screen for an immersive experience and the fast speeds of 5G Home, if you're on the go, you could have time to knock off a good chunk of a film throughout your commute with a 5G Unlimited plan from Verizon, which allows you to stream in crowded places without the slow down when connected.
Looking for more Marvel content?
All caught up? Disney+ has recently added the following shows inspired by the Marvel Comics. We love watching them on the go, and also are good for a Marvel fix if you're waiting for the next film or series to drop.
Daredevil (2015)

Jessica Jones (2015)

Luke Cage (2016)

Iron Fist (2017)

The Defenders (2017)

The Punisher (2017)

Note: These shows do feature adult content. Viewer discretion is advised.
Jump into a new adventure with Disney+.
Whether you're new to the Marvel Cinematic Universe or are just looking to catch up before the next film, The Disney Bundle included with 5G Play More and Get More or the speed of 5G Home Internet can help you enjoy the latest MCU content on Disney+. Check out the plan that's best for you at Verizon.
Related Pages
Verizon +play
Add, manage, and cancel all your subscriptions in one place. Plus get discounts.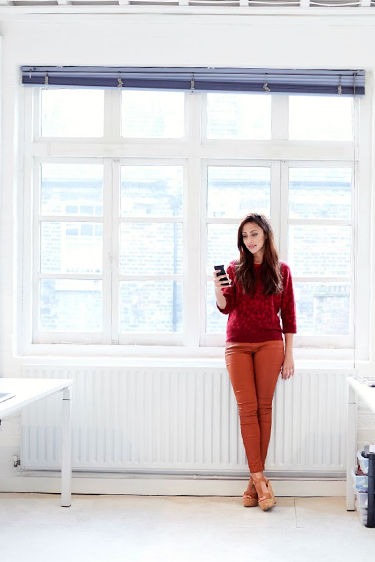 Verizon Deals
Check out the latest deals from Verizon on smartphones, accessories and more.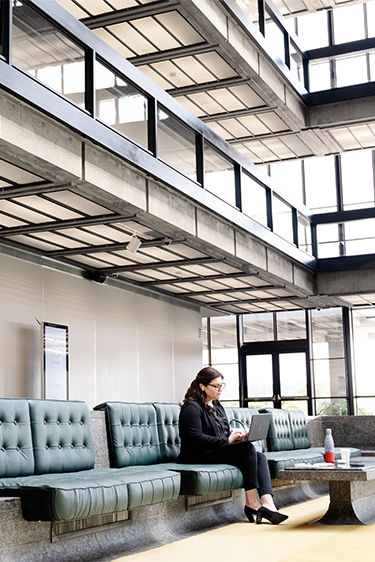 Customize your Verizon Unlimited Plan
Only pay for what you need. Check out our latest unlimited phone and data plans.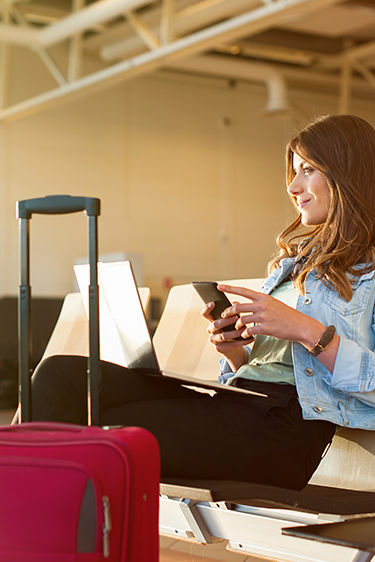 Reviewed by the Verizon Editorial Team. This content is provided for information purposes only. All information included herein is subject to change without notice. Verizon is not responsible for any direct or indirect damages, arising from or related to use or reliance of the above content.