Your buying guide for the best tech gift ideas for Fathers Day & Graduation
Nice weather, backyard bbq's and the end of the school year—the perfect trifecta for celebrating the dads and grads in your life. But before the celebration and parties can commence, you need to do a little shopping (and not just for burgers and macaroni salad). 
Finding a great gift is hard work, but hopefully, this article makes it a bit easier. Keep reading to check out our gift ideas for Father's Day and Graduation.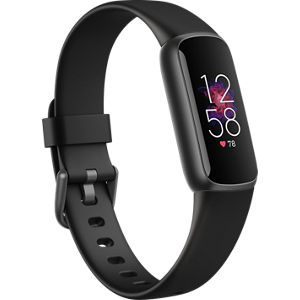 For the Dads and Grads…who love a good workout. 
Help the dad or grad in your life take their fitness routine to another level with the Fitbit Luxe. If your dad loves going for a good run, he'll appreciate that the AMOLED display shows stats and clock faces and automatically adjusts for brightness. This wearable makes it easy to track steps, distance and calories burned for a full view of daily activity levels. 
The tech-loving grad in your life can connect it to their phone's GPS to see real-time pace and distance throughout your workout. The slim, stainless steel case and comfortable band blend nicely with the rest of your wardrobe, whether your dad is going to the office for a meeting or spending time fixing up the house. 
For the Dads and Grads…who enjoy quality sound. 
Soundbars are a great home accessory that provide quality sound while watching a movie or playing music during a dinner party. Whether you're shopping for a gift for the graduate who is moving into a new place or want to help dad upgrade his home audio system, the JBL Bar 2.0 All-in-One Soundbar is the perfect choice. 
This compact soundbar fits easily under your TV, blending in seamlessly with the rest of your home theater system. The included HDMI ARC or optical cable connection makes it super easy to set up and use, so even the least tech savvy dads can figure this out. The included remote control makes it easy to adjust the volume from anywhere in the room.
Built-in Dolby Digital creates a cinema experience right in the comfort of home. Combined with deep bass and JBL Surround Sound, whoever receives this soundbar will be immersed in their favorite movies and music in no time.
Does the dad in your life like to enjoy music on-the-go, or do you know a grad who likes to listen to tunes while working or studying? Take a look at the Sony Truly Wireless Noise-Canceling Earbuds—these wireless headphones connect via Bluetooth® and have an HD Noise-Canceling processor.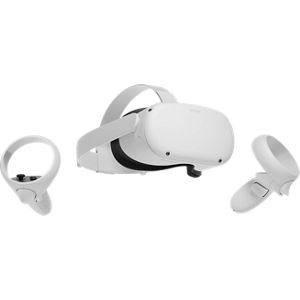 For the Dads and Grads...who like to take virtual adventures at home and on-the-go.
New grads will love the Oculus Quest 2 Advanced All-In-One Virtual Reality Headset, it's perfect for entertaining friends on a Friday night. The Oculus Quest 2 is an advanced, all-in-one VR system. It's been designed to allow virtual worlds to adapt to your movements, letting you explore games and experiences with total freedom. No PC or console is required, making this an extra great gift. Users will love the blazing-fast performance and next-generation graphics. And, the display features 50% more pixels than the original model, so it will surely impress friends. 
If the dad or grad in your life loves video games but is stuck inside in order to stay connected, check out the Moga XP5-X Plus Bluetooth Gaming Controller and let them play with more freedom than before. This controller lets you play your favorite Xbox games anywhere you go. It's a comfortable, mobile controller that works with compatible Android mobile devices, tablets or PCs with access to over 100 Xbox games.1,2
You can use a wireless Bluetooth® connection or switch to a USB mode for a stronger, wired connection.
Check out the gaming offerings Verizon has available and how 5G can help level-up your experience.
Find something for every dad and grad.
Whether your dad is into fitness or hanging at home, or the grad in your life is heading into college or looking for their first full-time job, Verizon had devices and accessories to make everyone happy. Check out all our recommended products for Fathers Day and Graduation to find the perfect gift.
1. Not compatible with Xbox consoles.
2. Requires Xbox Game Pass Ultimate membership sold separately.
The above content is provided for information purposes only. All information included herein is subject to change without notice. Verizon is not responsible for any direct or indirect damages, arising from or related to use of or reliance on the above content.