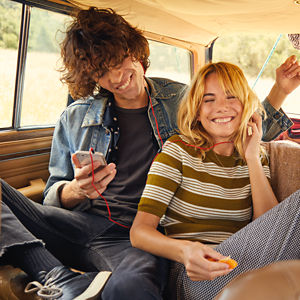 Total Mobile Protection includes:
Coverage for loss, theft, damage and post-warranty defects 
Same-day device replacement and setup (subject to restrictions) 
Unlimited cracked-screen repair for $29 per claim 
Battery replacement 
Virtual 24/7 claims service
Access to U.S.-based Tech Coach experts 
The Total Equipment Coverage (which is a combination of WPP and EW)and Wireless Phone Protection plans offer similar coverage, with small changes. For instance, neither of these plans offer Tech Coach, and both offer next-day (rather than same-day) replacement. The Extended Warranty plan covers device defects for post-warranty periods, but does not cover loss, theft or breakage. 
See a feature-by-feature comparison chart of different insurance options for more details.
Protection plans for multiple devices.
Both Verizon Protect and Total Mobile Protection are eligible for multi-device plans. The standard multi-device plan for each option covers up to 3 lines, with a maximum total of 9 insurance claims in a 12-month period. Additional coverage can be purchased for up to 10 lines. Beyond that, customers can receive 3 more shared claims per 12-month period. 
Filing a claim on your phone protection plan.
To file a claim, you must be the account owner or account manager. This requires your Verizon account PIN. You must also pay your deductible (when applicable) at the time of a claim. 
For lost, stolen or damaged devices, you can file a claim on insurance partner Asurion's website or by calling (888) 881-2622. For devices with a manufacturer's defect, you can call Verizon at (866) 406-5154. 

Florida residents should work through Asurion for all claims, including those related to defects.

When filing a claim, you may be asked to provide your device ID as well as the make and model of your device. These can be found on the My Devices page in My Verizon.

Claims may be fulfilled with new or refurbished devices.