Meet the new motorola edge+ 5G UW1: The smartphone that enhances your performance from processing power, to smartphone photography, video viewing and beyond, allowing you to do more of what you love. Featuring the industry-leading Snapdragon® 8 Gen 1 Mobile Platform and triple high-res cameras, get ready for faster performance and high-quality photos and videos, all with 5G capability. Take incredibly sharp and bright photos in lowlight using instant all-pixel focus, or record HDR10+ videos with over a billion shades of color, and capture high resolution ultra-wide images with the triple high-res cameras. Plus, take high-resolution selfies for unbelievably vivid results with the front facing camera system. Then, for enhanced productivity and creativity, you can jot notes, edit photos, and navigate effortlessly with the pinpoint precision of the Motorola Smart Stylus2. All this comes with a stunning display and a sleek, stylish design. Do more of what you love with the motorola edge+ 5G UW.
Reviews
77 reviews
of reviewers recommend this product.
Dissatisfied with product
I've had issues with this phone since day one. My biggest issue is the volume of the phone is very quiet and I've tried enhancing the sound, but even when I'm connected to a Bluetooth device the volume will not go very loud. I have also had connectivity issues with this phone even after upgrading my phone plan. It also seems to run slower than other phones I've had previously. The cameras, however, are fantastic.
Motorola Customer Care - 11 days ago
We understand your concern and would like to offer our assistance, MiaCorynn. Please send it to supportforums@motorola.com and one of our team members will reach out to you so we can investigate. - Mike

Pricey as hell but worth it....
Yes, I'd recommend this product.
The last Droid that had given back was a serious failure towards use. This one is a mind blower. With this phone Verizon went back to the basics and it is stronger, more easier to use, classier and at this point I am very pleased to make this investment. The issues that I had before are not there with this phone. I will have this one for a long time coming,
Motorola Customer Care - 14 days ago
Hi Manone44, We're glad to see that this phone meets your expectations. We appreciate your enthusiasm for the Moto Edge+ 5g smartphone. If you want to learn more about the fascinating features of our devices, you may join our online community: https://forums.lenovo.com/t5/edge/bd-p/edge_plus_en. -Elle

Similar devices
Currently viewing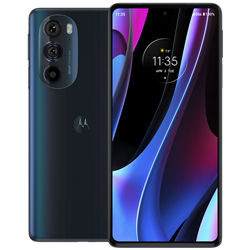 Motorola edge+ 5G UW
Starts at
$23.61/mo
for 36 months, 0% APR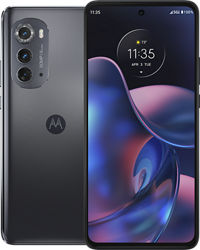 Motorola edge - 2022
Starts at
$18.33/mo
for 36 months, 0% APR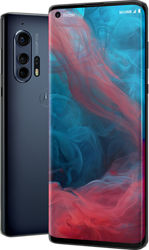 Motorola edge+
Starts at
$24.16/mo
for 36 months, 0% APR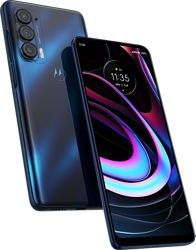 Motorola edge 5G UW
Starts at
$15.27/mo
for 36 months, 0% APR
5G Ultra Wideband available in select areas. 5G Nationwide available in 2700+ cities.
Motorola Smart Stylus and folio sold separately; available in May 2022.
Based on the combination of published AnTuTu rankings and an internal combined edge+ score of 1,025,357. Results may vary depending on temperature and settings.
Ready For wireless connection is supported with TVs that support Android smartphone screen mirroring (Miracast) only. Ready For wired connection supported with TVs or monitors that have HDMI port or USB-C video-in port; Video-enabled USB-C cable or USB-C-to-HDMI adaptor required. Ready For PC is available on selected devices, and on Windows 10 and 11. Visit the FAQ page for a full list of device and software compatibility. Requires PC app download. PC and mobile device to connect wirelessly must share the same Wi-Fi AP (access point) OR must be connected via USB-C cord.
Battery must be substantially depleted; charging rate slows as charging progresses. All battery life claims are approximate and based on the median user tested across a mixed use profile (which includes both usage and standby time) under optimal network conditions. Actual battery performance will vary and depends on many factors including signal strength, network and device settings, temperature, battery condition, and usage patterns.