Get it fast
Select shipping options at checkout. Subject to eligibility.
Meet the new motorola edge+ 5G UW1: The smartphone that enhances your performance from processing power, to smartphone photography, video viewing and beyond, allowing you to do more of what you love. Featuring the industry-leading Snapdragon® 8 Gen 1 Mobile Platform and triple high-res cameras, get ready for faster performance and high-quality photos and videos, all with 5G capability. Take incredibly sharp and bright photos in low light using instant all-pixel focus, or record HDR10+ videos with over a billion shades of color, and capture high resolution ultra-wide images with the triple high-res cameras. Plus, take high-resolution selfies for unbelievably vivid results with the front facing camera system. Then, for enhanced productivity and creativity, you can jot notes, edit photos, and navigate effortlessly with the pinpoint precision of the Motorola Smart Stylus2. All this comes with a stunning display and a sleek, stylish design. Do more of what you love with the motorola edge+ 5G UW.
Reviews
3.2/5
21 reviews
43%
of reviewers recommend this product.
Best Moto I've Owned
Yes, I'd recommend this product.
After 6 weeks with the phone, this is the best Moto phone I've owned (since the original Moto X). I've had no issues with call reception or dropped calls. Additionally, connecting to any external device through bluetooth or WiFi has been problem free. I was pleased that 5G coverage in my area is very good. Battery life is fine for my needs. For reference, I took a 6 hour road trip while using Maps and streaming music the entire trip and the battery dropped about 40%. The camera is very good. It's so good that my wife insists on us using my Moto over her iPhone 12 for our pictures. To be fair, her iPhone excels at night shots. But Motorola made tremendous improvements over my last Moto Z3. Also, the stereo speakers are very good with a surprising amount of bass at about 75% volume and above. Some areas for improvement are the position of the volume and power (fingerprint read) buttons. Without a case, they're a little high and hard to find but a case solves that problem. The screen is fantastic, but I wish it were just a little brighter in when viewing in direct sunlight (a trip to the beach revealed this). Additionally, I was disappointed to discover that the Edge Plus doesn't support analogue headphones anymore (even with a USB-C dongle). So you'll have to use either bluetooth or digital headphones. Overall, while not groundbreaking, this is a very solid phone from Motorola with an almost stock android experience.
Motorola Customer Care - 7 days ago
Thank you for patronizing our product, Matt. We appreciate the time sharing your feedback and observation about our product. We're always looking for improvements, we'll relay your feedback to the team. If you need any assistance, please do not hesitate to reach out and we'll be happy to assist you. -Mitch

Great
[This review was collected as part of a promotion.] Works very well camera's amazing volume is great very happy over all with the phone
Motorola Customer Care - 8 days ago
Thank you for choosing us, Trotter. We are pleased to have you as a part of the Motorola family and we're glad that you're satisfied with the phone's features. If you're interested, you can be a part of our official Moto Edge Plus (2022) community page here: https://forums.lenovo.com/t5/motorola-edge-30-pro-motorola-edge-2022/bd-p/motorola_edge_plus_edge%2030_pro_en
Similar devices
Currently viewing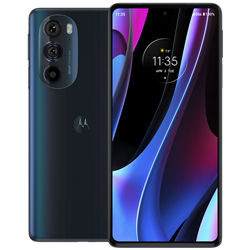 Motorola edge+ 5G UW
Starts at
$23.61/mo
For 36 months, 0% APR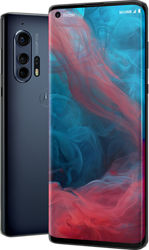 Motorola edge+
Starts at
$24.16/mo
For 36 months, 0% APR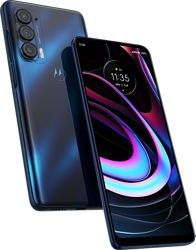 Motorola edge 5G UW
Starts at
$15.27/mo
For 36 months, 0% APR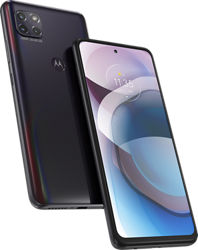 Motorola one 5G UW ace
Starts at
$8.33/mo
For 36 months, 0% APR
Screen
6.7" display | OLED, FHD+, DCI-P3 color space, 10-bit, HDR10+
6.7" FHD+ OLED | Endless Edge display | 90Hz refresh rate | HDR10+
6.8" FHD+ Max Vision display
6.7" FHD+ Max Vision display (20:9 aspect ratio)
Storage
128 GB,256 GB (Subject to availability)
256 GB (Subject to availability)
128 GB,256 GB (Subject to availability)
64 GB (Subject to availability)
Rear camera
48MP | Ultra-Wide Angle: 8MP | Macro Vision: 2MP | AI & Quad Pixel technology
5G Ultra Wideband available in select areas. 5G Nationwide available in 2700+ cities.
Motorola Smart Stylus and folio sold separately; available in May 2022.
Based on the combination of published AnTuTu rankings and an internal combined edge+ score of 1,025,357. Results may vary depending on temperature and settings.
Ready For wireless connection is supported with TVs that support Android smartphone screen mirroring (Miracast) only. Ready For wired connection supported with TVs or monitors that have HDMI port or USB-C video-in port; Video-enabled USB-C cable or USB-C-to-HDMI adaptor required. Ready For PC is available on selected devices, and on Windows 10 and 11. Visit the FAQ page for a full list of device and software compatibility. Requires PC app download. PC and mobile device to connect wirelessly must share the same Wi-Fi AP (access point) OR must be connected via USB-C cord.
Battery must be substantially depleted; charging rate slows as charging progresses. All battery life claims are approximate and based on the median user tested across a mixed use profile (which includes both usage and standby time) under optimal network conditions. Actual battery performance will vary and depends on many factors including signal strength, network and device settings, temperature, battery condition, and usage patterns.