Meet the Samsung Galaxy S22, the smartphone that takes video
1
to the next level. Communicate with friends while watching the latest videos from your favorite content creators, or create your own content with beautiful clarity with low-light video capabilities that capture those late nights with perfect contrast, color and crispness like no device before. Capture every moment like a true filmographer when you shoot video clips on the high-resolution camera. And, with a long-lasting battery
2
, you don't have to worry about missing out on the action ahead, and can charge quickly when you need to with 25W Super-Fast charging capability
3
. Plus, get more out of the activities you love when you connect with
Galaxy Buds
and
Galaxy Watch4
!
Reviews
1192 reviews
of reviewers recommend this product.
Adds stress to your life & is an unreliable device
Such a horrible 'upgrade'! Aside from taking good pictures, nothing else about this phone is worth it. I'd give it zero stars if possible. Among the major issues are: 1. Lack of compatibility with IOS devices. I can no longer receive pictures from friends and family via a phone text. 2. Connectivity issues. I continuously recieve messages of 'no internet' once I leave wifi. Sometimes the phone fixes itself and other times it doesn't. 3. Missed messages. Due to the connectivity issues and incompatibility I miss a huge amount of messages. This past Sunday I received 43 text messages which seemed very odd for me. As I responded to people I realized these were sent over the past 2 weeks. 4. Volume controls. There seem to be a number of different volume controls making it difficult to use. Currently the map will not speak directions to me, but the phone rings loud, and the volume buttons to the right do not work for the map. I'm not sure why the volumes not universal. 5. Apps restating. The apps seem to upgrade automatically, but even when you're in them. So if you're in the middle to writing something, the app will shut down and upgrade work no warning. You'll then need to restart whatever you were doing from the beginning. Overall I woud not advise getting this phone. I've never experienced any of the above issues with any other phone I've had. It's been 2 months now but I'm trying to figure out what to do as this is not sustainable, especially not with missing personal and work texts regularly. 😞
Best phone ever
Chastietimps · 9 hours ago
Yes, I'd recommend this product.
[This review was collected as part of a promotion.] This phone is amazing better than any iPhone and the spen is state of the art have to say Samsung you guys is awesome 10 star rating love you guys ❤️
Similar devices
Currently viewing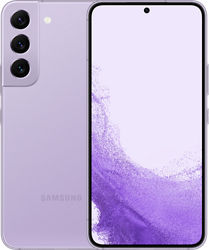 Samsung Galaxy S22
Starts at
$22.22/mo
for 36 months, 0% APR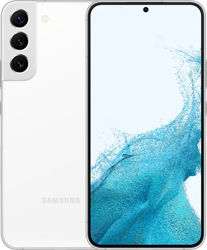 Samsung Galaxy S22+
Starts at
$27.77/mo
for 36 months, 0% APR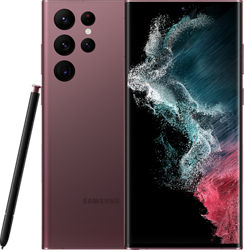 Samsung Galaxy S22 Ultra
Starts at
$33.33/mo
for 36 months, 0% APR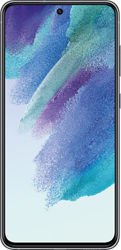 Samsung Galaxy S21 FE 5G
Starts at
$19.44/mo
for 36 months, 0% APR
Supports full HD video up to 60 fps.
Based on average battery life under typical usage conditions. Average expected performance based on typical use. Actual battery life depends on factors such as network, features selected, frequency of calls, and voice data, and other application usage patterns. Results may vary.
Wall chargers sold separately; use-only Samsung-approved chargers and cables. To avoid injury or damage to your device, do not use incompatible, worn or damaged batteries, chargers or cables. Supports 25W charging.
Galaxy Buds and Galaxy Watch sold separately.
5G Ultra Wideband available in select areas. 5G Nationwide available in 2700+ cities.
Requires all participants have devices with Android 12 OS.