Introducing the TCL 10 5G UW, a powerful smartphone with lightning-fast 5G speeds. Send messages, stream videos and use apps with ultra-low lag on Verizon s 5G Ultra Wideband network.¹ With a dedicated display engine built-in to improve the visual experience on the device, viewing photos, videos, games and media is always a high-quality experience. The powerful Qualcomm® Snapdragon™ processor delivers a seamless user experience and the Quick Charge battery keeps you connected all day.2 Snap pics or record video on the triple camera system and use Super Night Mode to get clear shots no matter the time of day. Now with the coverage of 5G Nationwide and the unprecedented performance of 5G Ultra Wideband.¹
Reviews
44 reviews
of reviewers recommend this product.
Worked for 9 months
Worked good for 9 months then started locking up. Now won't update or reboot. Camera isn't as good as advertised, not sure what phone they use to take the pictures on the advertisements but it wasn't this phone. Verizon says the phone is junk and I have to spend 800 for a new phone.
Hello Thomas. Thank you for your feedback. For update, check to see if you are connected to the internet via Wi-Fi. By default, update is set to occur when the phone is connected to the internet via Wi-Fi only. As for taking picture, make sure that there is nothing interfering with the camera lens. If you still need assistance, please feel free to reach out to TCL mobile support team at 1-855-224-4228. - Best regards, Kevin.
Stopped receiving phone calls and texts after 6 months.
Hopeful Verizon Customer · 1 month ago
First of all, I wish that either TCL or Verizon would support the product and/or customer. I bought a brand new TCL phone 6 months ago. I have been without the ability to text or receive calls since Friday, September 30- it is now Wednesday. Apparently, TCL had a software update that was pushed to my phone (found this out from Verizon tech services). This has made my TCL phone incapable of receiving texts or phones calls even after having the Verizon SIM card replaced twice-once in my original phone and once in the refurbished replacement phone I was sent. When is this problem to be fixed? I called TCL to find out. After 30 minutes their customer service rep hung up on me. You know how I know that? He took the number I was calling from in case we were disconnected. He didn't call back. Since Verizon is pointing at TCL for the bad software update and TCL is pointing at Verizon for pushing it to my phone, no one is helping me the customer. Since I don't have a land line and with no estimated ETA on when TCL is going to fix their software problem, I found myself in the situation of having to get a new phone. So, now I am paying off my 6 month old TCL phone and paying for a new phone. A trade in of the new TCL phone would be between $10-$45. I have been a faithful customer of Verizon for decades. I am hoping that Verizon will see this post and choose to do the right thing by me their customer. BTW-I didn't even get into the weird glitchy things with the TCL phone. That would be a whole new post. Verizon should stop offering this phone to their customers.
Hello, I am sorry to hear your bad experience with the device. We´d be more than happy to help you resolve this. Please contact us at https://tclusa.custhelp.com/app/ask for further assistance. Regards, TCL Mobile Care
Similar devices
Currently viewing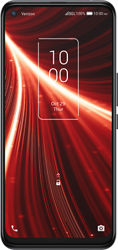 TCL 10 5G UW
Starts at
$11.11/mo
for 36 months, 0% APR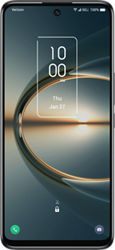 TCL 30 V 5G
Starts at
$8.33/mo
for 36 months, 0% APR
1. 5G Ultra Wideband available only in parts of select cities. 5G Nationwide available in 2,700+ cities.
2. Based on average battery life under typical usage conditions. Average expected performance based on typical use. Actual battery life depends on factors such as network, features selected, frequency of calls, and voice data, and other application usage patterns. Results may vary.
3. Sold separately.
4. Requires a USB Type-C OTG adapter, sold separately.