Overview tab selected 1 of 4
Overview Section Start
Introducing the TCL 10 5G UW, a powerful smartphone with lightning-fast 5G speeds. Send messages, stream videos and use apps with ultra-low lag on Verizon s 5G Ultra Wideband network.¹ With a dedicated display engine built-in to improve the visual experience on the device, viewing photos, videos, games and media is always a high-quality experience. The powerful Qualcomm® Snapdragon™ processor delivers a seamless user experience and the Quick Charge battery keeps you connected all day.2 Snap pics or record video on the triple camera system and use Super Night Mode to get clear shots no matter the time of day. Now with the coverage of 5G Nationwide and the unprecedented performance of 5G Ultra Wideband.¹
Reviews
56% of reviewers recommend this product.
Cheated
No one's going to read this but its me again. Alarm apps won't work, important notifications failing, sounds screwing up, calendar faulting, settings outdated... this is a dead phone, and I finally gave up on it only after the 30 day return policy (summer is a busy time for my work and I can't be up all night diagnosing a phone), so I lost I couple days pay on it. Shame on TCL, shame on Verizon. After 20 years I'm out.
TCL/Alcatel Mobile - 4 days ago
Hello. Sorry to hear that. Press and hold on the icon and then tap on the App info. You can then check the notification, permissions and other settings for your app. Often time clearing the cache for the app will help. If you still need help with technical support, please feel to fee to contact TCL mobile support team at: 1-855-224-4228 during business hour. Best regards, Kevin.
Frustrating
This phone won't upgrade past Android 10, so all the features I've been using to for the past few years that are useful for my job are no longer available to me. Plus, I can no longer get any alarm apps to work. Not the one I've been using for years, and new ones i try. I've turn off battery optimization, I bypass task managers, I've pretty much allowed these alarm apps to view my social security number and nothing. Hardware-wise its a solid phone but software-wise.... fail. I'll keep trying alarm apps, but I'll be stuck on android 10 until 20 is out
TCL Expert - 20 days ago
Hi Jopom. The updates for the apps are supported via the Google Play Store. Connect your device to the internet via Wi-Fi so that the updates are not consuming your cellular data. You can go here for instructions on how to update Google Play Store and the apps: https://support.google.com/googleplay/answer/113412?hl=en. Hope this helps. - Kevin.
Compare devices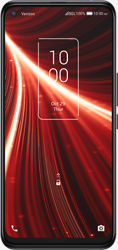 TCL 10 5G UW
Starts at $11.11/mo
for 36 months, 0% APR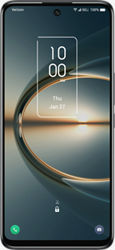 TCL 30 V 5G
Starts at $8.33/mo
for 36 months, 0% APR
1. 5G Ultra Wideband available only in parts of select cities. 5G Nationwide available in 2,700+ cities.
2. Based on average battery life under typical usage conditions. Average expected performance based on typical use. Actual battery life depends on factors such as network, features selected, frequency of calls, and voice data, and other application usage patterns. Results may vary.
3. Sold separately.
4. Requires a USB Type-C OTG adapter, sold separately.