A powerful gift idea: one of the best cell phone chargers
Give the gift of long battery life and choose from some of the best cell phone chargers for your loved one's mobile devices.
Though some of your family and friends may still rely on the wall-socket chargers that came with their devices, why not help boost their mobile independence? From your mom to your best friend, most of the people in your life probably have smartphones and need the best cell phone chargers to keep them powered up. So, if you're looking for gift ideas, give the gift of long battery life with one of these great charging accessories.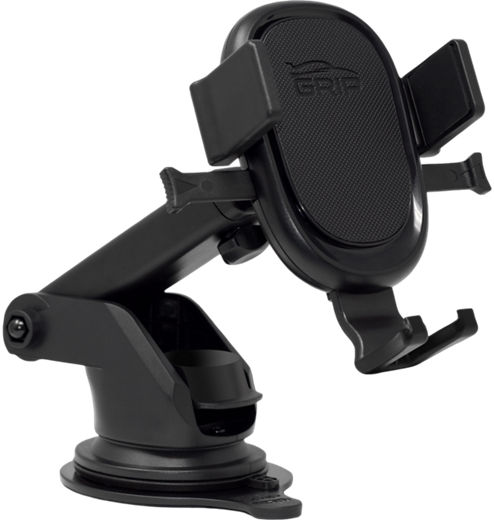 For the tech-loving driver.
Does your mom drive around doing errands on the weekend, or does your dad hit the road for his job as a salesman? Then they'll love a car charger.
The GRiP All-in-1+ Wireless Charging Mount is a sleek wireless charger that mounts to your windshield, air vent, CD slot or dashboard for a safe, hands-free drive. The mount's expandable design and retractable legs accommodate phones up to 3.5 inches wide and 8 inches tall.
It doesn't matter whether you're driving a car, RV or boat, or even if you want a convenient wireless charging pad for your desk—this charging mount is designed to go where you go. For a more permanent, non-slip solution, use the included stick-on adhesive mount. 
The All-in-1+ Wireless Charging Mount works with any Qi-enabled smartphone. All you have to do is place it in the clamp, and your phone begins charging immediately.
Chargers for in the home.
Many people spend an entire get-together watching videos and playing games on their phones. The Verizon Wall Adapter with USB-C Fast Charge and Dual USB-A Ports is ideal for someone who has lots of gadgets—it can charge 3 devices at once and has foldable prongs for extra portability. 
Wireless chargers make the perfect gift.
Wireless (also known as inductive) chargers are some of the hottest products on the mobile market. If your sister-in-law owns a phone that's Qi-compatible (that means wireless-charging ready), buy a compatible wireless charging pad instead of that cinnamon-scented candle. Great options include the Verizon Wireless Charging Pad with Fast Charge and the mophie powerstation wireless XL.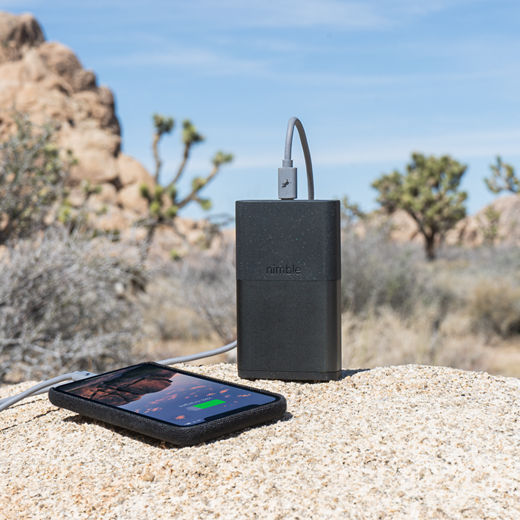 For the adventurer.
For those in your life who are always on the go, get them a charging accessory that keeps them connected and safe while out and about. A portable charger (initially powered up the old-fashioned way, by an electrical outlet) keeps phones running anywhere. The Nimble 3-Day PD Portable Charger (10000mAh) and mophie juice pack connect provide universal power to multiple devices simultaneously—perfect for staying juiced up during a camping trip or a day at the soccer fields.
Cases that extend battery life.
Maybe you have a friend or family member who's guilty of keeping their phone glued to their head at all times, relishing in the gift of gab. Sometimes a single battery can't keep up with days of long phone conversations. A battery-life-extending case, available for various smartphones, lets you stay charged for longer. These cases not only extend battery life, but also protect the phone from basic wear and tear. Options include the Apple Smart Battery Case with Wireless Charging for iPhone 11.
Smartphone accessory gifts.
What good is a smart device with a dead battery? Keep the people you love charged and connected to Verizon's 4G LTE and 5G network by gifting one of the best cell phone chargers. And don't forget to check out other accessories they might need for a full smartphone experience.
The above content is provided for information purposes only. All information included herein is subject to change without notice. Verizon is not responsible for any direct or indirect damages, arising from or related to use of or reliance on the above content.