Family staycation ideas on a budget
If you're thinking about skipping your vacation, think again. Vacations provide a number of powerful health benefits — improving your mindfulness, brainpower, and heart health. They also give you a break from your daily routine, which helps ease stress, improve well-being and refocus your mind when you return to work.
Families may have a difficult time taking a regular vacation for any number of reasons. Some families don't have the money for a lavish getaway, while others simply can't find the time to travel together. Fortunately, going on an expensive trip isn't the only way to enjoy the benefits of a vacation.
What is a staycation?
A "staycation" is a combination of two things many families enjoy: staying home and going on vacation. It's a vacation you take at home or in your local community. This allows you to enjoy the benefits of a vacation without the hassle of traveling to another place.
Taking a staycation creates opportunities for shared family fun. There are many ways to enjoy a relaxing staycation without spending too much time or money.
1. Camp out in your backyard
Setting up tents in your yard is one exciting, inexpensive way to enjoy a staycation while spending quality time together. Camping out at home helps you unplug and reconnect with nature — even if it's just your backyard.
There are so many activities to enjoy while camping in your yard. Consider playing flashlight tag with the family or participating in a scavenger hunt. If you have more space, you can also make smores and tell stories around a campfire.
You can sleep in tents when it's time for bed or if it's warm enough, simply sleep under the stars. On clear nights, you can stargaze before sliding into a sleeping bag. Cleanup is easy and painless when morning arrives.
2. Create a home theater
Transforming a room into a home theater is another great way to enjoy a staycation. Move furniture, make popcorn and lower the lights to create lasting memories. Use comfortable seating like couches, bean bag chairs or recliners to create a cozy atmosphere. You can also add blankets and pillows to make the scene even more relaxing.
Take the time to prioritize sound when creating your home theater. Everyone should be able to hear and enjoy the entertainment. Add a Bluetooth speaker or soundbar to the mix for better audio.
Sometimes it's difficult for the entire family to agree on a movie or TV show. Consider a streaming device to access an even wider entertainment library. These devices offer access to thousands of on-demand movies and shows perfect for all members of the family.
3. Hold a video game tournament
Staycations also create the opportunity to host a video game tournament. Video games help families bond over competition and teamwork. Whether it's a new release or an old favorite, video game tournaments are a great way to promote quality family time.
There are several things to consider when setting up your family's video game tournament. Create a gaming setup that includes your console, screens and games. Set up a gaming area with comfortable seating and appropriate snacks.
You'll also need to invest in the right gaming accessories. You might need extra controllers, gaming chairs, headsets or new games. You'll also need internet speeds optimized for online gaming.
4. Explore local attractions
Staycations can help you feel more connected to where you live. Exploring your local area is a great way to appreciate your city's unique attractions. Local exploration also provides the opportunity to enjoy the great outdoors, especially during warmer months.
Focus your staycation around the specific attractions you want to visit. Some families might enjoy trips to the park, or hiking, biking, and even swimming. Look for nature centers that provide fun education about local wildlife.
Other families enjoy visiting museums, which offer a variety of cultural and educational experiences. Many have displays that tell you more about local art, science and history. Some museums even have child-specific exhibits that are particularly engaging for younger audiences.
Don't forget to check out events in your area. Many cities host festivals, fairs and concerts throughout the year.
5. Start an art project
Staycations are a great excuse to begin a new art project, which can be a rewarding way for families to spend quality time together. It also creates opportunities for family members to show off their artistic abilities.
There are so many art projects families can do. You might want to paint a mural together, one that reflects your family's unique style. Trade paint for pencils and create a drawing instead — or use sidewalk chalk to create an impromptu masterpiece outdoors.
Creating a collage is a great way for each family member to contribute to an art project. Use magazine cutouts, old photographs or scraps of fabric to build a family collage. Be sure to hang it somewhere in the house once it's complete.
6. Have a picnic
Picnics are a great way to combine mealtime and adventure. It's an opportunity to explore your community and indulge in delicious food. Picnics are typically inexpensive, allowing you to save money and create shared memories.
Take time to plan your picnic before you leave. Pack foods that are simple to eat like sandwiches, sliced fruit, chips and cookies. Make sure to pack ice if you need to preserve meats or other food items. Identify where your picnic will take place and make sure they have bathrooms, tables and trash cans onsite.
7. Cook together
Cooking together allows your family to share ideas and build a delicious, shared breakfast, lunch or dinner. After you've finished cooking, you get to consume the results of your hard work.
There are so many ways to cook together as a family. If you're not ready to prepare a full meal, consider baking something. Baking creates an opportunity to teach children more about ingredients and the different areas of your kitchen. Families can make cookies, cakes or pies and decorate their treats with frosting or sprinkles.
If you're preparing a full meal together, choose a recipe that the entire family can understand. Work together to prepare ingredients, use cooking tools and make the meal. One easy way to cook together is by preparing a pizza. Family members can make their own pizza dough, choose toppings and enjoy a personalized meal.
If you're between meals, why not create a snack board? Snack boards are collections of treats that the entire family can enjoy. Take turns adding your favorite treats, then take the board somewhere you can all enjoy it. Consider nuts, fruits, chips, pretzels, cheese, crackers or fun dips.
At the end of the day, a family staycation is a great idea to encourage family togetherness — and fun! Want to amplify the fun factor and make it a playcation? Transform your home into the ultimate gaming pad and take your staycation to a whole other level. Here's what you need to create the perfect gaming setup. 
You might also be interested in:
Related Pages
Verizon +play
Add, manage, and cancel all your subscriptions in one place. Plus get discounts.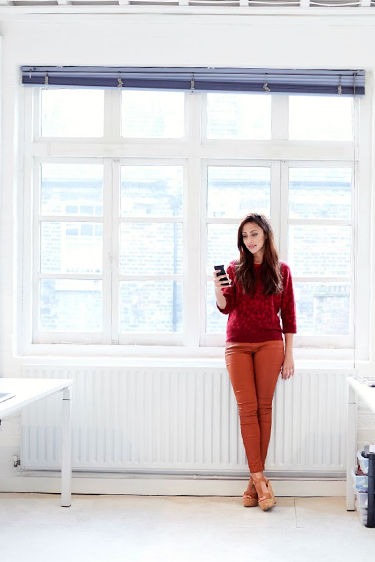 Verizon Deals
Check out the latest deals from Verizon on smartphones, accessories and more.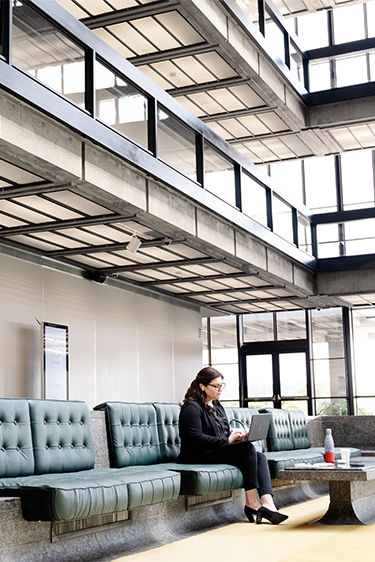 Customize your Verizon Unlimited Plan
Only pay for what you need. Check out our latest unlimited phone and data plans.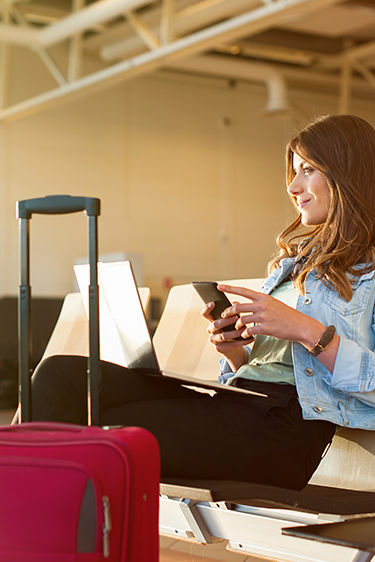 Reviewed by the Verizon Editorial Team. This content is provided for information purposes only. All information included herein is subject to change without notice. Verizon is not responsible for any direct or indirect damages, arising from or related to use or reliance of the above content.