3 tablets to keep kids educated and engaged
Verizon has the new 2022 Apple iPad Pro 12.9-inch (6th Generation), iPad Pro 11-inch (4th Generation), and iPad (10th Generation) available for order. The iPad 10th generation features a new all‑screen design, 10.9-inch liquid retina display, and four gorgeous colors. The iPad Pro 12.9-inch (6th Generation) features liquid retina XDR display, while both the 12.9-inch and the iPad Pro 11-inch (4th Generation) include an M2 chip, and next-level Apple Pencil capabilities. 
Order iPad Pro 12.9-inch (6th Generation) | Order iPad Pro 11-inch (4th Generation) | Order iPad (10th Generation)
Compact, powerful and supremely user-friendly, these tablets can help spark kids' imagination.

Typically less expensive than smartphones and lighter-than-laptop tablets are a popular choice for a child's first electronic device. With kid-friendly apps, video functionality, intuitive tap-and-swipe navigation and easily programmed security controls, tablets provide a wealth of educational, family-appropriate content and—when necessary—calming, car-quieting distraction.
And unlike some other lower-tech options, tablets grow with young users, with tweens and teenagers finding new purposes for their devices as they mature—from drawing to reading to gaming.
These 3 tablets, available from Verizon, have the love of the tech press as well as  the power and versatility to entertain and educate children of all ages.
Samsung GizmoTablet by Samsung.
Available exclusively at Verizon, the Samsung GizmoTablet by Samsung is a fully functional Android tablet that runs on America's fastest and most reliable 4G LTE network. That means internet access virtually anywhere, from the back seat to the kitchen table. 
Customize the content your child can access according to their age and skill levels. Then choose how long they can use their tablet. The Parent Dashboard lets you stay on top of how much time your child spends on the GizmoTablet and you can even find out which apps they use the most.
This tablet was designed specifically for small hands—the 8-inch full HD display is protected by a rubber bumper—because it's not a question of if your child will drop the tablet, but when.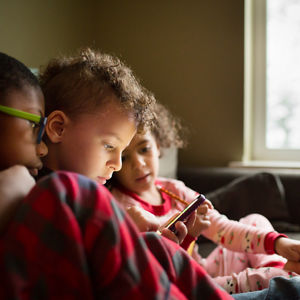 Apple iPad.
For lovers of the Apple ecosystem who want a high-performance tablet for older kids, it's hard to go wrong with the iPad. Consider the iPad Mini Mini 4 for its more compact size and portability, or take the advice of The Verge, "With the...iPad mini, you get basically the entire feature set of the new iPad Air in a smaller package with more and better tablet app support than anything else on the market. If you are the sort of person who wants a powerful small tablet, the new iPad mini is the best choice, full stop. It's basically the only choice." And although sold separately, latest-generation iPads support the Apple Pencil, which allows users to write notes, doodle designs or paint watercolors with pixel-perfect precision. Digital Trends calls the accessory "ideal for the budding artist in your life."
Samsung Galaxy Tab A (8.4 inch).
At just over 8", the Samsung Galaxy Tab A (8.4 inch) is small enough to be portable but substantial enough to watch or read when the family gathers. A free Galaxy Essentials app provides access to Kids Mode, an age-appropriate area for art projects, playing games and listening to music. Plus, as The Mama Maven points out, "new content is added weekly so kids stay engaged."
Like some of its peers, the Tab A has parental controls for blocking unsuitable content and setting time limits, but unlike some less robust options out there, it also has 32GB of memory and a fast-charging 5,000 mAh battery so parents can actually put it to work—or play—when the kids' time is over.
Learn more about all the compact and powerful tablets available from Verizon, and stay current with mobile accessories all parents will love. 
You might also be interested in:
Related Pages
Verizon +play
Add, manage, and cancel all your subscriptions in one place. Plus get discounts.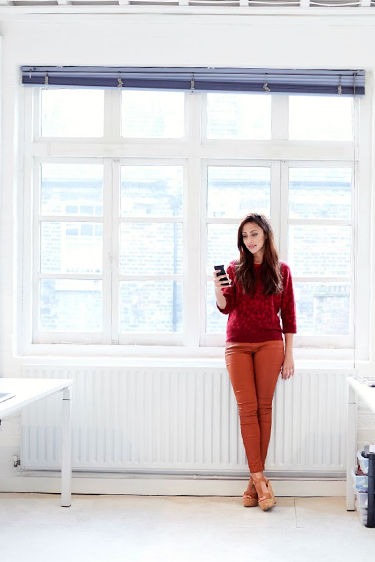 Verizon Deals
Check out the latest deals from Verizon on smartphones, accessories and more.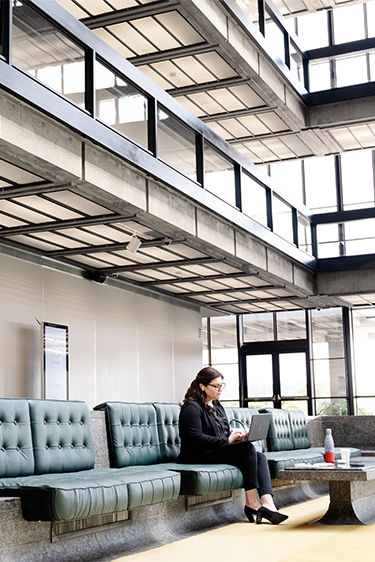 Customize your Verizon Unlimited Plan
Only pay for what you need. Check out our latest unlimited phone and data plans.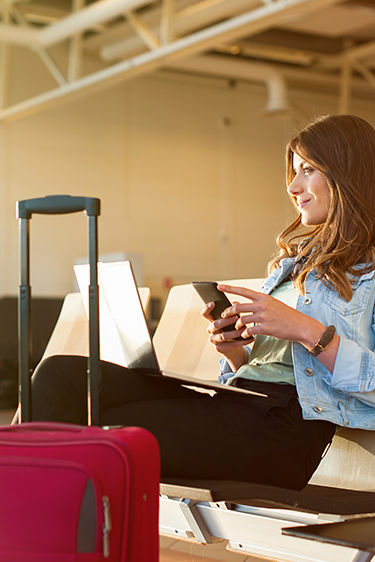 Reviewed by the Verizon Editorial Team. This content is provided for information purposes only. All information included herein is subject to change without notice. Verizon is not responsible for any direct or indirect damages, arising from or related to use or reliance of the above content.