Should I trade in my old phone with Verizon or sell it?? Which is better (and why)
Choosing a new phone also means figuring out what to do with your old one– and you might have some questions along the way. Do you trade in your old phone or sell it? Does Verizon buy old phones back from users? Does Verizon offer trade-in deals? In short, it's really a matter of the condition of your phone and the current deals carriers are offering. Let's take a side-by-side look at the differences to help you choose what's right for you.
Weighing your options to either trade-in your old phone or to sell it? 
| | |
| --- | --- |
| If you choose Verizon trade-in | If you choose to sell your old phone yourself |
| Verizon manages the process, start to finish | |
| | |
| Verizon provides shipping materials to return the phone at no extra cost | You are responsible for delivering the phone to the new owner |
| Verizon sends directions for wiping your device, then wipes it a second time at the processing center  | You wipe the device and restore it to factory settings  |
| You can choose to receive a gift card, account credit or, in some cases, instant credit to apply to a new phone or upgrade (takes 1–2 billing cycles) | You'll likely receive cash for your phone unless you negotiate otherwise |
| The process is quick and straightforward | Timeline depends on finding a buyer |
| Verizon will likely accept the phone as long as it's in working condition | May have competition for your model |
| Trade-in credit can be easily applied to your bill, new phone or other Verizon products | You can use the cash for anything, minus any charges you might have to pay like shipping |
| Verizon reuses 92% of trade-in devices and adheres to a zero-landfill policy | You won't know what happens to your phone after you sell it |
What's your phone worth?
The better condition your phone is in, the better return you will get on your trade-in. A phone in "Great" condition may have a few light scratches and scuffs. A "Very Good" device will be slightly more scratched up. A device in "Good" condition will have more substantial scratches, scuffs or dents on the phone case and may also have minor scratches on the screen. Determine the value of your phone by getting started here.
Can I trade in a device that is damaged (such as a cracked screen) or not working?
We sometimes accept devices with damage, but expect that the device should work. You should first check with a Verizon store sales associate for an evaluation. If you qualify, you can jump straight to the good stuff and continue shopping with a credit on your order.

Otherwise, you can visit Verizon's Device Trade-In page and enter info about your device and its condition to get a preliminary offer—you'll be notified of the final value of a credit after Verizon receives your device. Then, if signed into My Verizon, you'll receive a credit on your account. Guest users will receive a virtual gift card by email.
Note: if it's a newer model, fixing the issue may be worth it. Get a quote and evaluate it against the trade-in value for a working phone of the same model. The quicker you get it fixed, the more valuable it'll be if you do decide to trade or sell.  
Save time if you trade in your phone.
If trading in is your best move, use the Verizon Trade-in Program to get started. It walks you through prompts for appraisal, and if your phone is eligible for credit, Verizon sends no-cost return-shipping materials to you. 
Does Verizon have trade-in deals?
Yes, we often offer trade-in deals for certain devices and you can trade in your old device for a credit towards a new device or your Verizon account. Check our trade-in or deals pages to see the latest. The value of the trade-in credit varies depending on the device and its condition. 
Beyond phones, are other devices available for trade-in?
Verizon often offers trade-in deals for a variety of devices, not just smartphones:
Tablets

Verizon Jetpacks

Netbooks

4G prepaid phones (activated with at least the first month payment made)

Smartwatches
No matter which option you choose, always do this.
Whether you sell or trade, one critical to-do list applies to both:
Back up your phone's data. Apple iPhone users: make sure to include Messages. You may have photos and important info hidden there.

Wipe the device.

Restore the phone to factory settings.

Remove the SIM card (if applicable).
Getting started with Verizon Trade-in.
New phones are fun — and old phones don't do any good sitting in a drawer. Get the most out of your old device with Verizon. And check out this list of FAQs if you need more help.
Related Pages
Verizon +play
Add, manage, and cancel all your subscriptions in one place. Plus get discounts.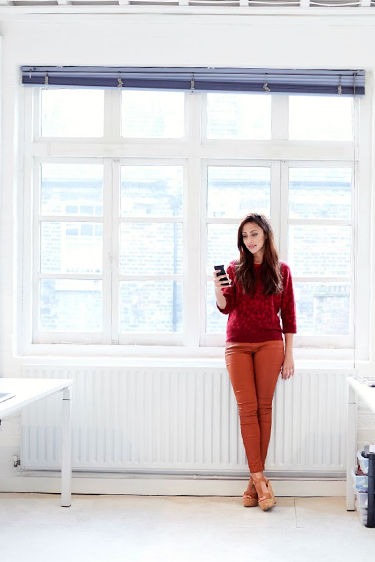 Verizon Deals
Check out the latest deals from Verizon on smartphones, accessories and more.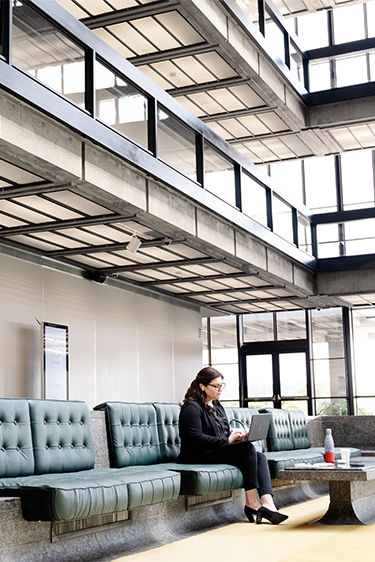 Customize your Verizon Unlimited Plan
Only pay for what you need. Check out our latest unlimited phone and data plans.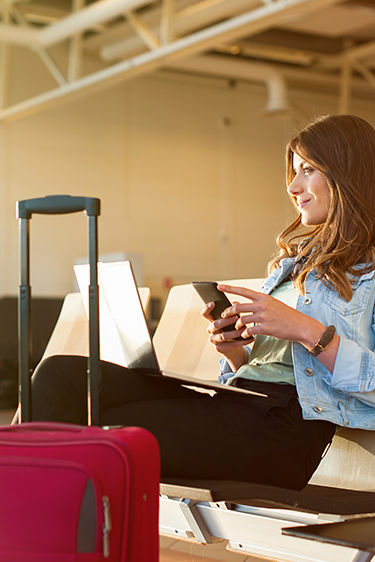 Reviewed by the Verizon Editorial Team. This content is provided for information purposes only. All information included herein is subject to change without notice. Verizon is not responsible for any direct or indirect damages, arising from or related to use or reliance of the above content.