Cell phone recycling: how to do it and why it matters
As the number of smartphone users continues to grow beyond the billion-users benchmark, it is important to consider what the latest cell phones are made of and to understand the importance of recycling them. The materials used to make cell phones generally consist of:
Glass

Various metals, including common alloys, as well as some precious metals like gold and platinum

Plastic
These components are largely recyclable, and rare earth metals can be valuable and scarce. Recapturing these materials when phones are replaced or no longer functional is a matter of both economics and environmental responsibility.
According to Earth911, the U.S. is responsible for more e-waste than any other country. The same article presents more e-waste facts:
Around 350,000 mobile phones are disposed of each day (152 million per year);

There are 7.2 active billion mobile devices — which is larger than the U.S. population;

An estimated 40% of heavy metals are sourced from U.S. landfills.
To demonstrate the importance of recycling, the article mentions that every time one million cell phones are recycled, they yield: 35,274 pounds of copper, 772 pounds of silver, 75 pounds of gold and 33 pounds of palladium. This is important to consider since only about 12.5% of e-waste is actually recycled, according to the same article. It becomes important to understand and implement best practices surrounding cell phone recycling.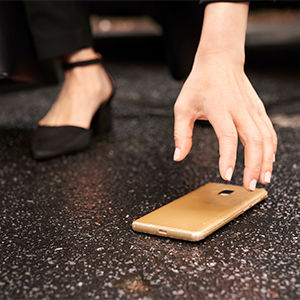 Eco-friendly phones and accessories
Eco-friendly devices exist; they have ECO Specs and are created with packaging, production, phone efficiency, and materials in mind. There are various apps and phone settings that can help with energy efficiency as well.
Environmentally-friendly phone cases
There are companies that design phone cases with responsibly harvested materials, recycled materials, and sustainable materials — examples include:
Environmentally-friendly packaging
Not all boxes that phones are packaged in were made in an environmentally-friendly manner. Eco-friendly packaging materials include:
Recycled materials;

Innovative materials such as bioplastics, plant-based packing peanuts, eco-friendly paper, etc.;

Natural paper, such as dye-free paper, or recycled paper;

Custom product-based packaging.
How to dispose of old cell phones
Recycling your phone instead of carelessly discarding it can make more of a difference than you realize. Recycling your device is a simple process that can contribute to the following:
Environmental conservation: Cell phones contain materials like lead, mercury, arsenic, and other hazardous compounds that are toxic to the environment. When you throw away your phone, it is treated as waste and either burned (releasing hazardous chemicals into the air) or left in a landfill where the soil will absorb the toxic chemicals.

Reduced energy consumption: When you recycle cell phones, you save energy through re-purposing. 

Reduced mineral mining: Materials are mined in order to make cell phones. By repurposing these materials, you can help reduce the number of minerals that need to be mined.

Reduced health issues: By reducing the amount of pollution released into the environment when cellphones are disposed of instead of recycled, you are not only reducing your environmental impact but also helping to reduce potential hazards to your health and others'.
Take advantage of buy-back programs
More often than not, cell phone carriers have buy-back or trade-in programs designed for repurposing or properly disposing of a phone. If you are trading your phone in, they will also tell you how much your phone is worth. Many device recycling programs can help you save money, such as through discounted monthly bills or reduced upgrade costs.
Look for local cell phone recycling centers near you
Search for local cell phone recycling centers near you. Local centers may offer a variety of recycling services aside from electronic waste, so it is important to explicitly ask the organization if they offer e-waste recycling. The way that e-waste is managed differs from other hazardous waste management techniques.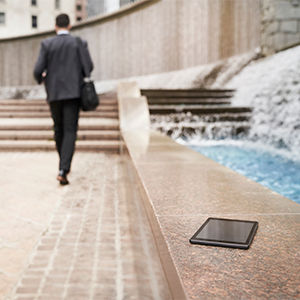 Use recycling kiosks
Organizations such as coffee shops, local government offices, restaurants and a variety of other local businesses may offer public recycling kiosks. These kiosks allow for anyone to stop by quickly and drop off old electronics — of all kinds — for recycling. There is no charge for the service and the electronics will be disposed of in an eco-friendly manner.
Support a nonprofit e-waste recycling company
There are non-profit organizations that offer e-waste recycling free of charge. Some examples of these include:
The recycling process
During the recycling process, any part of a mobile device that is usable is repurposed instead of being immediately thrown out. The process generally starts when the recycler ships the batteries off to be recycled at a specialized establishment. Then the phone is shredded and melted down in order to take out any materials that can be reused. Phone parts that can be recycled include:
Batteries;

Metals;

Plastics;

Aerials;

Battery connectors;

LCD screens;

Microphones;

Screws;

Speakers.
Keeping your information secure
Prior to recycling your cell phone, you should make sure that your information on the device is backed up — most carriers will do this for you. You will also want to remove your SIM card in order to switch it over to your new device. After you have backed up your phone, you will want to go into your settings to factory reset it and wipe any existing personal data.
You might also be interested in:
Related Pages
Verizon +play
Add, manage, and cancel all your subscriptions in one place. Plus get discounts.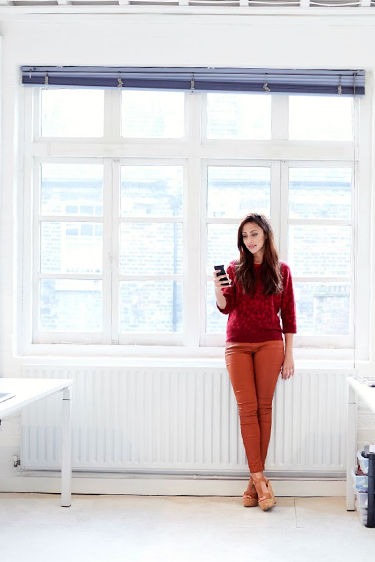 Verizon Deals
Check out the latest deals from Verizon on smartphones, accessories and more.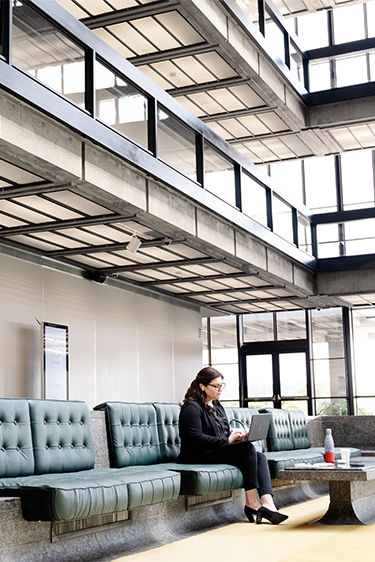 Customize your Verizon Unlimited Plan
Only pay for what you need. Check out our latest unlimited phone and data plans.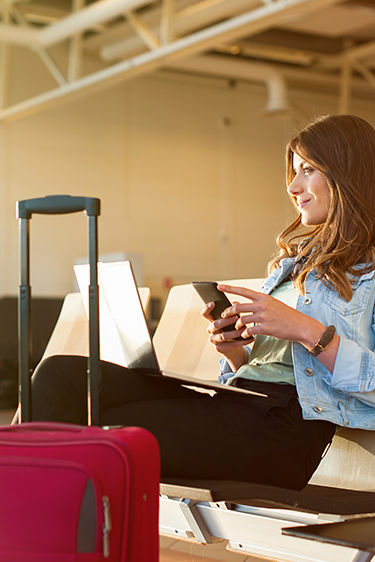 Reviewed by the Verizon Editorial Team. This content is provided for information purposes only. All information included herein is subject to change without notice. Verizon is not responsible for any direct or indirect damages, arising from or related to use or reliance of the above content.