Activate Your OnePlus 6T Smartphone at Verizon
For customers who won't settle, the OnePlus 6T provides a top-quality design, powerful Snapdragon 845 processor and exceptional gaming performance. And you can activate this flagship smartphone device by visiting Verizon's Bring Your Own Device page.
Fast and smooth.
Powered by a Qualcomm Snapdragon 845 processor with custom Android OxygenOS, the OnePlus 6T is built to perform. "Combined with the 6GB or 8GB RAM (depending which model you get)," notes Pocket-lint, "it's one of the fastest, most powerful phones on the market. And it shows." Watch videos, play games and use social media with a device designed for smooth, speedy performance and optimized battery consumption.
The future of screen unlocking.
Hidden under the 6.41-inch Optic AMOLED display is a super-intuitive, super-convenient in-screen fingerprint sensor. "The Screen Unlock feature…unlocks with a fingerprint in 0.34 seconds, making it noticeably faster than the in-display sensors found other phones," writes Mashable.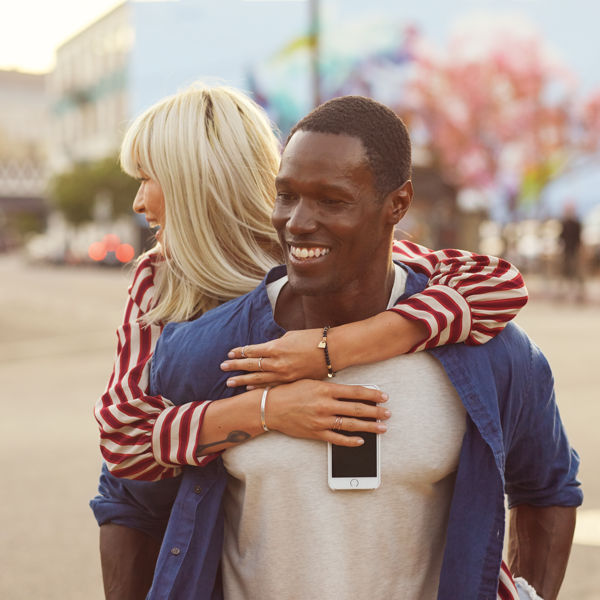 Dual cameras built for speed.
Take clearer and more detailed photos using the OnePlus 6T's optical image stabilization and multi-frame processing features. Studio lighting and New Nightscape technology make it easier to catch your subject, even in less-than-ideal low-light conditions.
Splash protection.*
The OnePlus 6T was laboratory-tested to resist dust, splash and water damage. Advanced waterproof materials help protect your device's key components from minor exposure mishaps like rain, spills or an accidental splash at the pool.*
Buy it there, bring it here.
Activate your certified unlocked OnePlus 6T smartphone via the Bring Your Own Device page or log in to My Verizon to add it to an existing line. You can also check out other available OnePlus phones, including the OnePlus 8G UW. There's never been a better time to start enjoying all the benefits America's largest and most reliable 4G LTE network has to offer.
*Based on independent testing.
This content is provided for information purposes only. All information included herein is subject to change without notice. Verizon is not responsible for any direct or indirect damages, arising from or related to use or reliance of the above content.