Get both
Wireless and Fios to save more.
When you switch to Fios Internet
at $34.99/mo and then add Unlimited Wireless for less than $30/mo.
Get Unlimited
Get Fios
Up to $40 off.
Every month.

Save on your monthly bills when you

sign up for Mobile + Home Rewards.
Up to
$30/mo
off your Unlimited
Wireless bill.
Up to
$10/mo
off your Fios Gigabit
Connection internet bill.
---
The network that
gives you more.
Save in three
simple steps.
1. Choose your plans.
Order Fios Internet first, then pick
an Unlimited Wireless plan that works best for you.
2. Check your email.
After you complete your order, you'll
get an email with details for enrollment.
3. Enroll on My Verizon.
Sign up for Mobile + Home Rewards on the My Verizon app. Must sign up within 30 days of getting both services.
Get a $200 gift card, on us.
For a limited time, sign up for Fios Gigabit Connection and get a $200 Verizon
Gift Card, on us.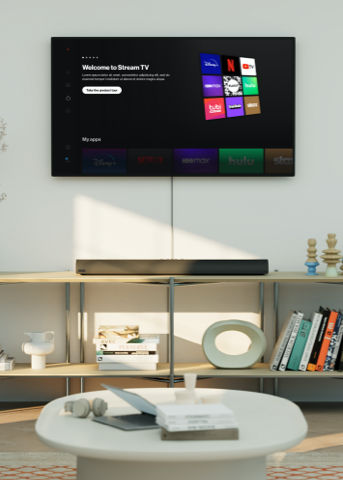 Choose the gift
of sound.
Turn up the holiday music with
the Stream
TV Soundbar,
now $300 off when you
switch
to Fios Gigabit Connection.