5 smartphones with the best battery life
Verizon has the new Apple iPhone 14 series available for order. 5G enabled,1 the latest iPhone 14, and iPhone 14 Plus have a vibrant super retina XDR display,2 a new main camera, and emergency SOS via satellite.3 The iPhone 14 Pro and iPhone 14 Pro Max have superfast 5G cellular and satellite connectivity, an innovative 48MP camera, and an A16 Bionic chip.
Browse the latest iPhone models today, including the brand new iPhone colors:
Order iPhone 14 | Order iPhone 14 Plus | Order iPhone 14 Pro | Order iPhone 14 Pro Max
You know how much you rely on your phone. It's no wonder that robust battery life means more to you than you ever thought possible.
Need something that can keep up? Check out our top phones with great battery life:
The Galaxy S9 has a fast-charging 3000 mAh non-removable battery with Adaptive Fast Charging Support. It will last for up to 31 hours of talk time. It can last for up to 326 hours of standby time if Always ON Display (AOD) is turned OFF, and up to 82 hours if AOD is turned on.
Samsung Galaxy J7V
Bigger than your average smartphone, but smaller than a tablet, the Galaxy J7V provides a balance of size and comfort. A long-lasting, 3,300 mAh, removable battery gives up to 40 hours of usage to keep you powered up through the day. In addition to the phone's long-lasting batter, a Power Save feature extends battery life even further.
The redesigned 3,500 mAh battery in the Galaxy S8+ has been built to pass an 8-point battery safety check. This extreme testing process, followed by careful inspection, ensures the Samsung's batteries meet the highest quality standards. That means up to 35 hours of usage time and 14.3 days of standby.
Moto Z2 Play
The Moto Z2 Play comes in a slim case, but packs a big, 3,000 mAh battery that can stay powered up all day—up to 30 hours of use time. When it's time to recharge, the included TurboPower charger gives up to eight hours of power in 15 mintues of charge time.
The LG G6 packs a punch with a 5.7-inch screen. Tablet-like views are cased in a compact aluminum and glass body with the option of wireless charging. Powering up quickly without messy cables can keep you ready to go.
LG Stylo 2 V has performance and power to spare with an octa-core processor and removable 3000 mAh battery. The energy-efficient, Mediatek Helio octa-core 1.8 GHz prcoessor delivers powerful performance to support the best multi-taskers.
Usage time: Up to 48 hours
Standby time: Up to 14.85 days
Best power feature: The Turbo Charger. Not only does the battery last a long time, it also charges quickly. That means you can get 13 hours of power in about 15 minutes' worth of charge time.
Usage time: Up to 25 hours
Standby time: Up to 12 days
Best power feature: Extend your talk and text time with Power Saving Mode, which reduces screen brightness, turns off vibration feedback and more to reduce battery use. Ultra Power Saving Mode takes it a step further, shutting off nonessential apps, mobile data and more.
Usage time: Up to 20 hours
Standby time: Up to 13 days
Best power feature: With Ultra Power Saving Mode toggled on, you can get an additional 10 percent charge for up to 24 hours by shutting off nonessential apps and turning the screen to black and white.
Usage time: Up to 26.18 hours
Standby time: Up to 15 days
Best power feature: Eco Mode. Select Auto-On to prolong your battery's life. For example, set it so that when the power is at 25 percent, the phone will automatically start conserving power.
BlackBerry® Classic
Usage time: Up to 22 hours
Standby time: Up to 16 days
Best power feature: The Flip feature. Activate it under Advanced Interactions in the phone's settings. Then, turning the smartphone facedown on a flat surface will make it enter standby mode and save battery life. When you want to wake it, just lift it up.
1. 5G Ultra Wideband available in select areas. 5G Nationwide available in 2700+ cities.
2. Display: The display has rounded corners that follow a beautiful curved design, and these corners are within a standard rectangle. When measured as a standard rectangular shape, the screen is 6.06 inches (iPhone 14), 6.68 inches (iPhone 14 Plus), 6.12 inches (iPhone 14 Pro), or 6.69 inches (iPhone 14 Pro Max) diagonally. Actual viewable area is less.
3. SOS Satellite disclaimer: Emergency SOS via Satellite: Available in November 2022. Service is included for free for two years with the activation of any iPhone 14 model. Connection and response times vary based on location, site conditions, and other factors. See apple.com/iphone-14 or apple.com/iphone-14-pro for more information.
Related Pages
Verizon +play
Add, manage, and cancel all your subscriptions in one place. Plus get discounts.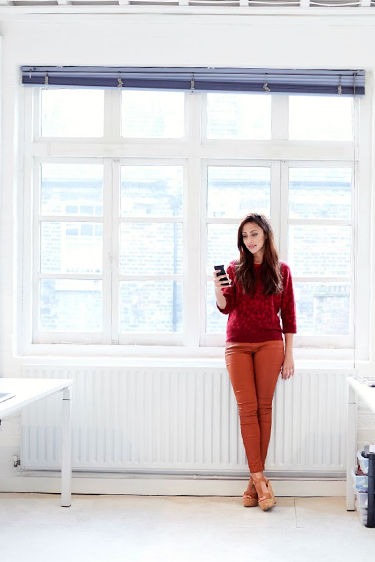 Verizon Deals
Check out the latest deals from Verizon on smartphones, accessories and more.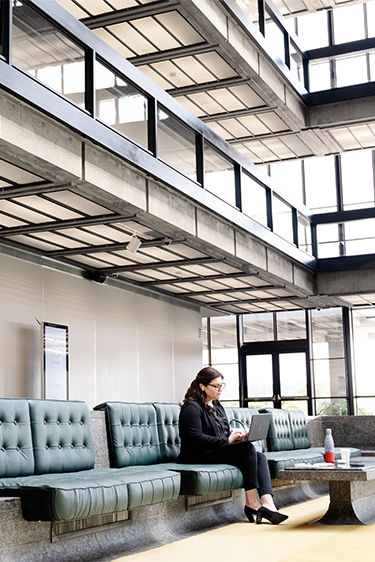 Mix and Match Verizon's New Unlimited Plans
Choose from our 5G unlimited plans - all on the same easy-to-manage account.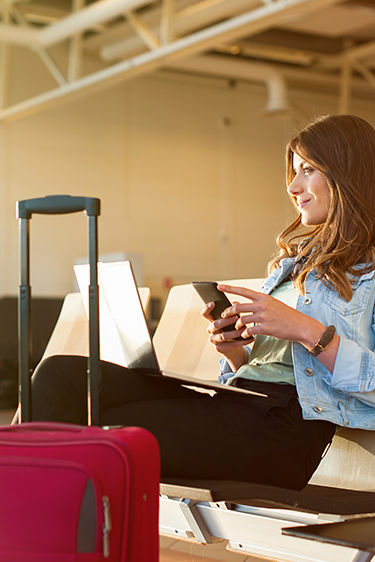 Reviewed by the Verizon Editorial Team. This content is provided for information purposes only. All information included herein is subject to change without notice. Verizon is not responsible for any direct or indirect damages, arising from or related to use or reliance of the above content.